'Jaane Jaan' OTT film: Friday morning turned special for the die-hard fans of actor Kareena Kapoor Khan as they witnessed the first glimpse of her OTT debut film that was unveiled today.
'Jaane Jaan' Release Date
One of the best parts about 'Jaane Jaan' is that it will release on Kareena's birthday on September 21 on Netflix. 
The film is all about the murder mystery helmed by Sujoy Ghosh. Vijay Varma and Jaideep Ahlawat are also a part of it.
About 'Jaane Jaan' film 
The first glimpse shows Sujoy Ghosh's signature crime thriller directorial style that has Kareena Kapoor Khan in a whole new striking look, barefaced and playing the role of a mother. The video begins with Kareena singing Helen's iconic song 'Aa Jane Jaan' in a mysterious voice. The video then takes us to the intriguing shots of Vijay and Jaideep.
'I have the jitters of a new-comer!' 
Excited about her first-ever film on OTT, Kareena said in a statement, "I am excited to be coming on Netflix with a very special project. After 23 years, this feels like a new launch and I have the jitters of a new-comer! Audiences will see me in a role I have never played before, with a story that is so unique and thrilling. Netflix has always showcased films from different parts of the world in the most authentic manner, backing artists who love what they do and giving them a platform to reach 190 countries! I am looking forward to seeing the viewers react to a role that I believe is one of my best!"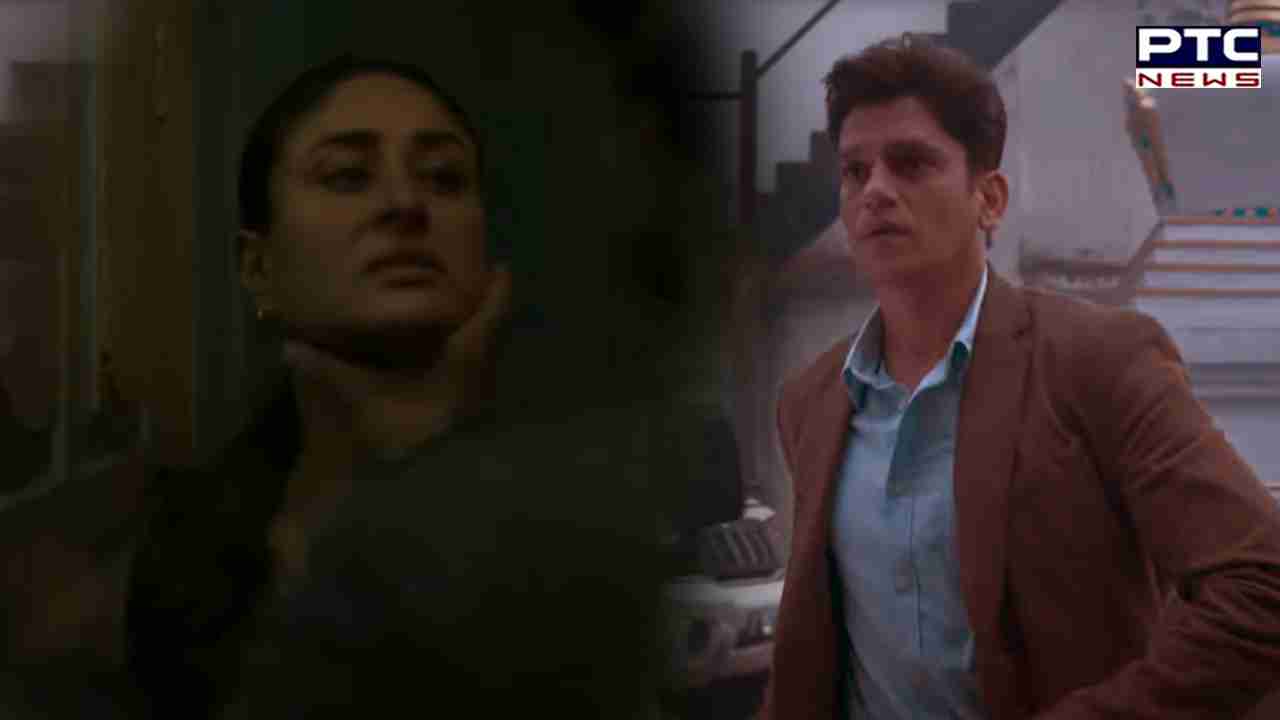 The film is based in Kalimpong and is the official adaptation of the bestselling novel 'Devotion of Suspect X' by Keigo Higashino.
Meanwhile, Sujoy Ghosh said, "Jaane jaan is based on the book which has been the love of my life for a long long time. From the day I read Devotion of Suspect X, I wanted to adapt it into a film. It was the most amazing love story I had ever read and today thanks to Kareena, Jaideep and Vijay that story is alive on screen. We all worked very hard to tell this story and hopefully  the audience will love it as much as we do." 
- With inputs from agencies
Join Whatsapp Channel