Parineeti Chopra's 'Choora Ceremony': Love is the most overwhelming emotion. Couples in love have sparked wars and controversy throughout history and grabbed the hearts of the public with the power of their relationships. The grand and dreamy wedding of actor Parineeti Chopra and Politician Raghav Chadha became the trending the talk of the town. Although several unseen pictures from the newlyweds is eagerly awaited, the first exclusive picture of the Parineeti Chopra from her 'choora ceremony' is out now. 
Global icon Priyanka Chopra's mother Madhu Chopra on Sunday shared an inside picture of actor Parineeti Chopra from her 'choora ceremony'.
Also Read: Raghav Chadha's heartfelt response to Parineeti Chopra's wedding gift: 'Thank You, Mrs. Chadha' | Watch Video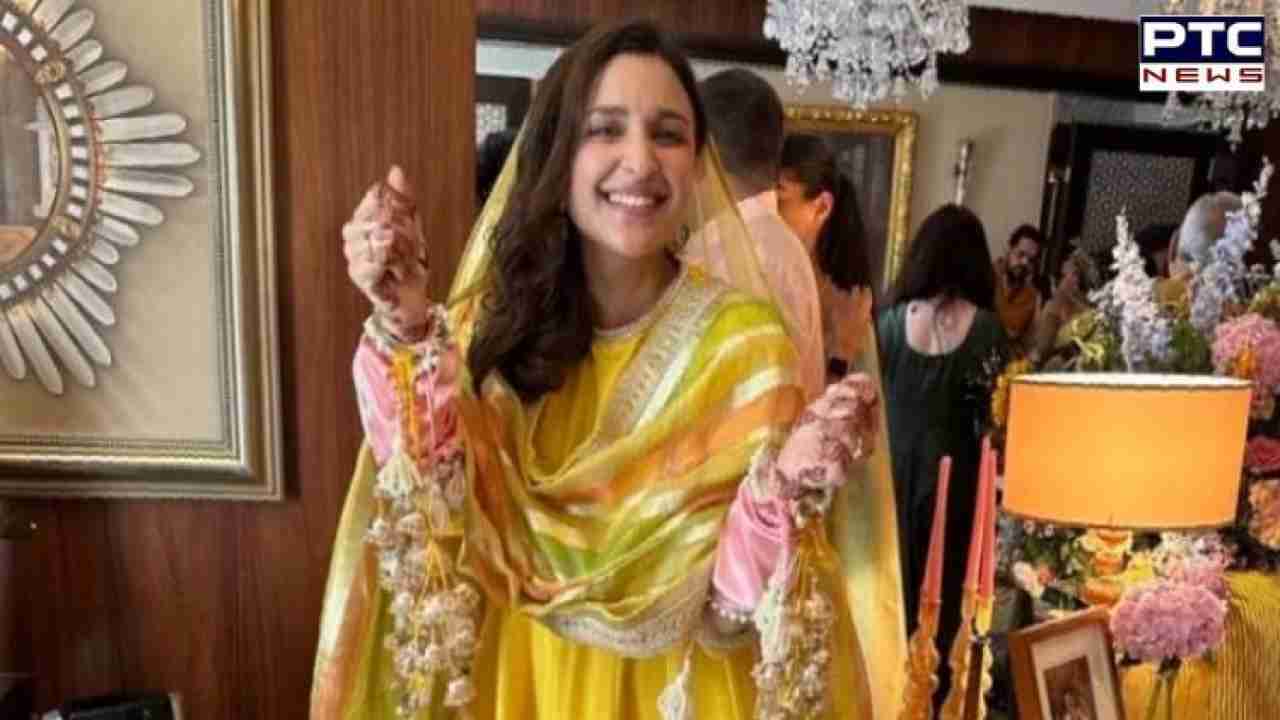 Taking to Instagram, Madhu dropped the pic which she captioned, "Happy bride at her choora ceremony."
In the picture, the Parineeti is seen flashing her adorable smile while posing for the camera in a lovely yellow salwar suit.
 Parineeti recently got married to Aam Aadmi Party (AAP) party leader Raghav Chadha in an intimate ceremony in Udaipur, Rajasthan. 
The festivities leading up to their big day commenced with an ardas ceremony in Delhi, followed by an intimate Sufi night attended by close friends and family. Udaipur witnessed the couple's journey of love with a mehendi ceremony, followed by haldi and a Bollywood-style sangeet and the much-anticipated wedding and reception. 
The newly married couple shared the first pictures of their wedding on social media in which they looked regal and radiant.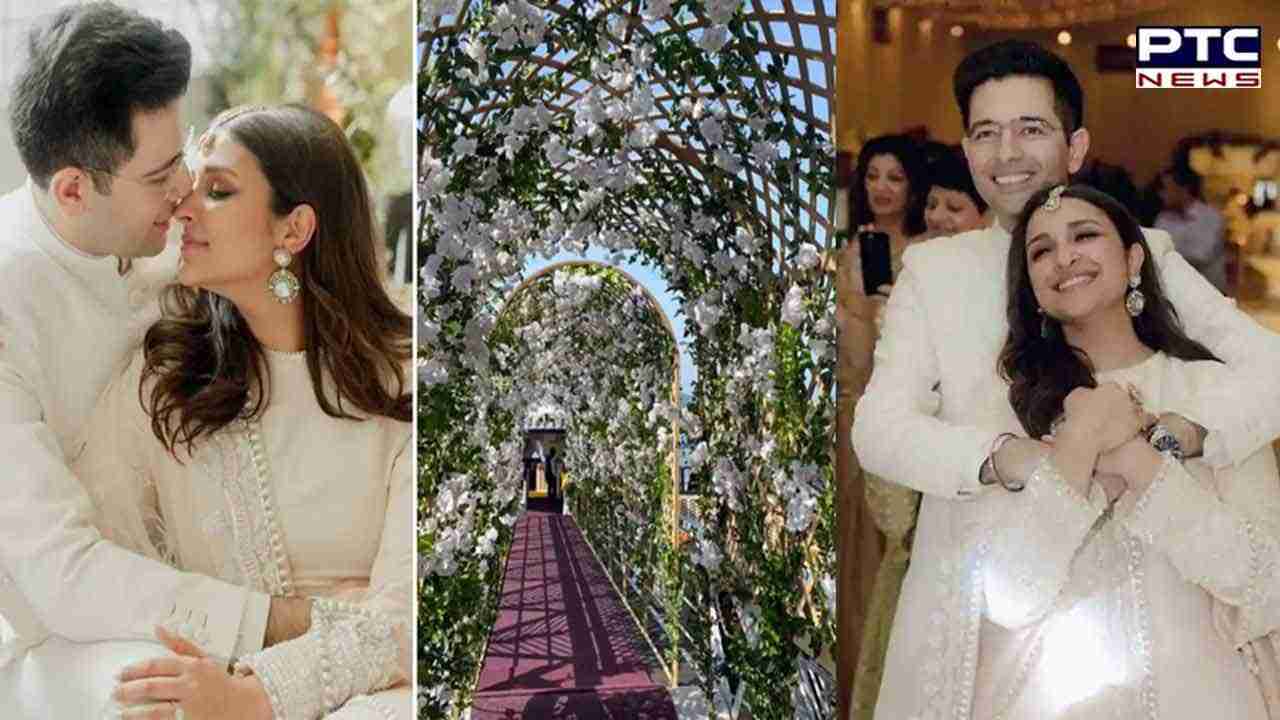 Their forever becomes more interesting and enthralling when Parineeti gifted the delightful song to her beloved husband Raghav Chadha, a song that's more than just notes and lyrics; it's a testament to their deep connection.
Parineeti, known not just for her acting prowess but also her melodious voice, surprised Raghav with a beautiful song she had sung and recorded especially for him. The song, titled "O Piya," is a sweet and romantic melody that reflects the emotions and love shared between the newlyweds. It's a heartfelt expression of Parineeti's affection for her husband.
Parineeti Chopra and Raghav Chadha's love story reached a significant milestone when they got engaged amidst the presence of their near and dear ones at Delhi's Kapurthala House in May. 
Also Read: Parineeti-Raghav wedding: First photo of newlywed couple Parineeti Chopra and Raghav Chadha surfaces online; takes social media by storm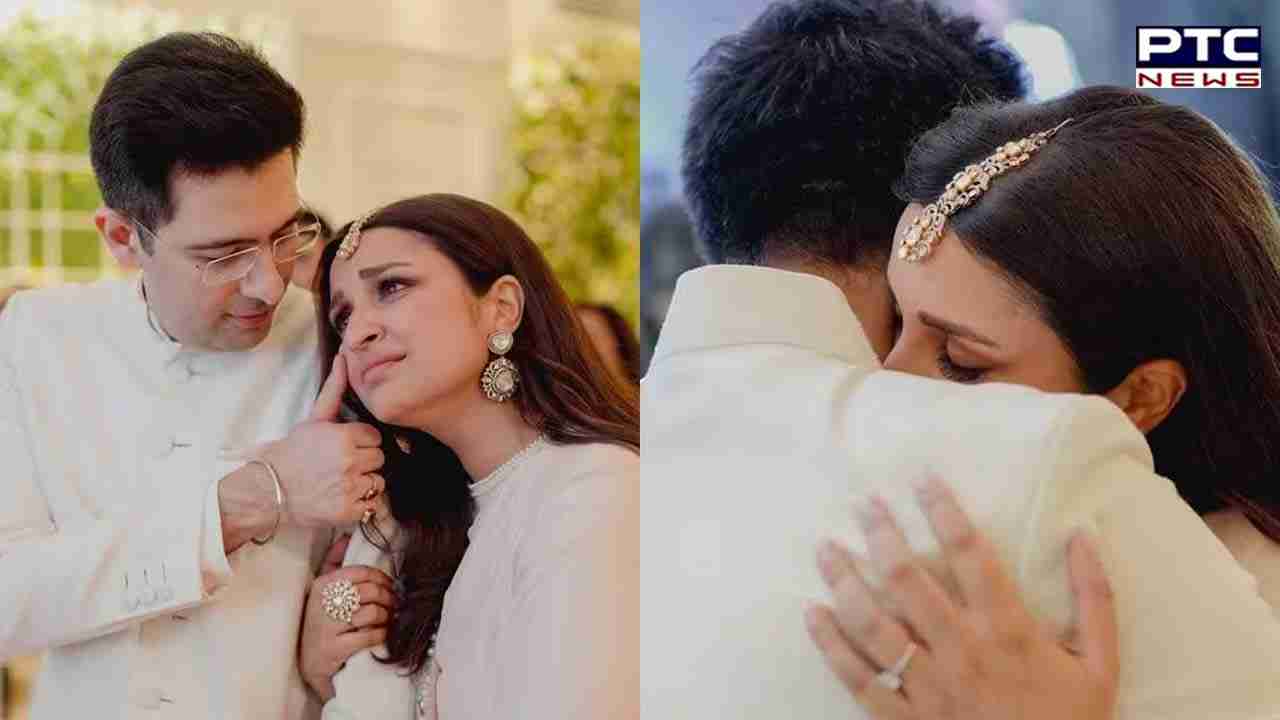 In an Instagram post earlier this year, Parineeti Chopra reminisced about their journey, revealing that a single breakfast together was enough for her to realize she had found "the one." She penned, "When you know, you know. One breakfast together and I knew - I had met the one. The most wonderful man whose quiet strength would be calming, peaceful and inspiring. His support, humour, wit and friendship are pure joy. He is my home..."
- With inputs from agencies
Join Whatsapp Channel