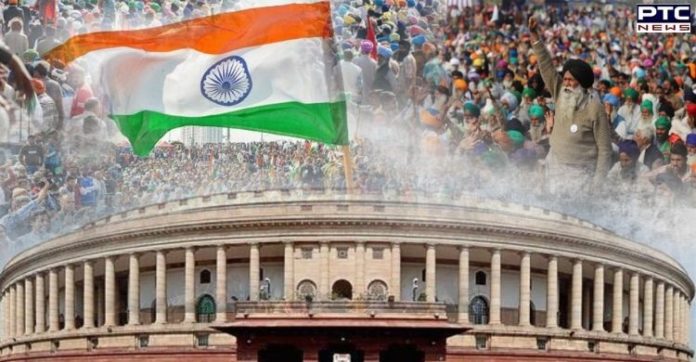 The first two days during the Monsoon Session of the Parliament were disrupted due to continuous uproar by the opposition. Several issues were raised while the farmers' protest was the key issue.

While Day 1 was adjourned with only a few hours of proceedings following the uproar by the opposition, the second day in Lok Sabha was adjourned without any discussion. Only Rajya Sabha continued its discussion on COVID-19 on Day 2 of the Parliament's Monsoon Session.
Also Read | SAD will boycott PM Narendra Modi's briefing on COVID-19: Sukhbir Singh Badal
The key issue was farmers' protest and it was raised inside and outside the Parliament. From Punjab, Shiromani Akali Dal raised its voices inside and outside the Parliament. However, Aam Aadmi Party and Punjab Congress were not able to unite as a majority to raise their voice against the farm laws.
Also Read | Punjab CM orders opening of schools, subject to conditions, details inside
Holding placards stating 'sharam karo, desh ke annadaata ka apmaan band karo', SAD-BSP MPs including SAD president Sukhbir Singh Badal, BSP general secretary Satish Mishra and former union minister Harsimrat Kaur Badal protested against the farm laws and even demanded the repeal of the three agricultural laws.
Also, the Shiromani Akali Dal was the only party that asked the Lok Sabha Speaker to pay tribute to more than 400 farmers who died during the protest against farm laws. Even the party moved an adjournment motion on both Day 1 and 2 of the Monsoon Session against farm laws.
However, both Congress and AAP could not get their MPs together to raise the issue of farmers. Only Bhagwant Mann and 2-3 Congress MPs raised their voices against farm laws. The opposition leaders said that Bhagwant Mann was standing alone near his car protesting against farm laws posing only for the camera.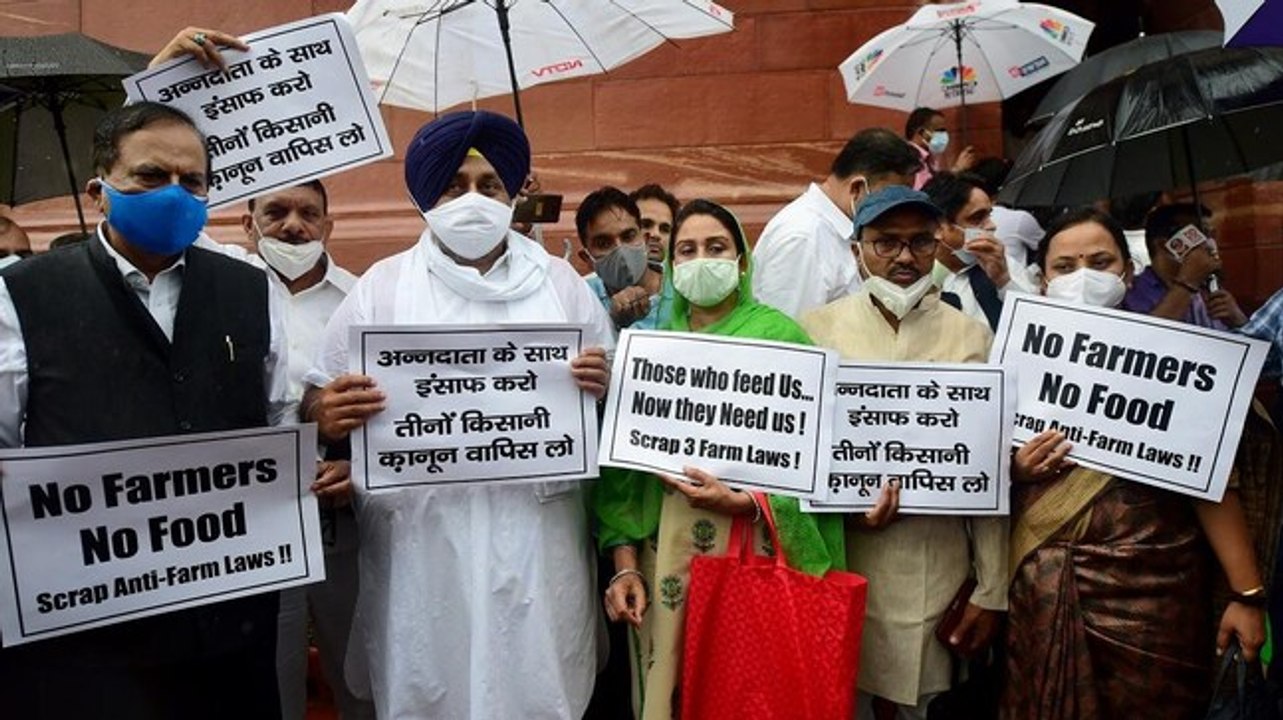 Even Sukhbir Badal showed a placard to Union Agriculture Minister Narender Singh Tomar reading 'their hard work deserves appreciation, government giving them humiliation". SAD consistently protested against the three agricultural laws both inside and outside parliament. This made it Punjab's only party raising Punjab's only issue in the Parliament.
Farmers have been protesting on the borders of Delhi for months but the government is impervious to their suffering. Farmers believe that such an attitude does not bode well for a healthy democracy.
-PTC News