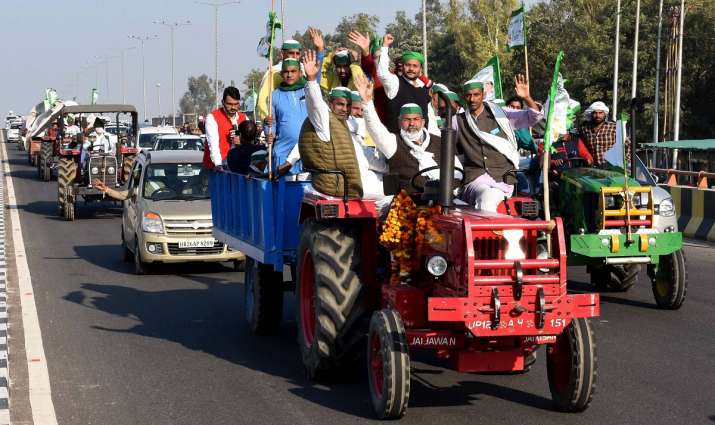 Farmers' to hold tractor march: The farmers' protest for repeal of three agriculture laws introduced by the Union government has entered its 43rd day today. In the bitter cold, millions of farmers are stranded at various borders in Delhi, demanding the repeal of these laws.
Also Read | SC concerned over farmers' stir; to hear all pleas against new farm laws

The struggle of the farmers is intensifying but Centre has completely refused to repeal the laws. At the same time, a hunger strike is going on at all the borders of Delhi.
The farmers would take out a tractor march on all the borders of Delhi and on the KMP Expressway today. They said that there would be tractor march from Singhu border to Tikri, from Tikri border to Shahjapur, from Ghazipur border to Palwal, from Palwal to Ghazipur border.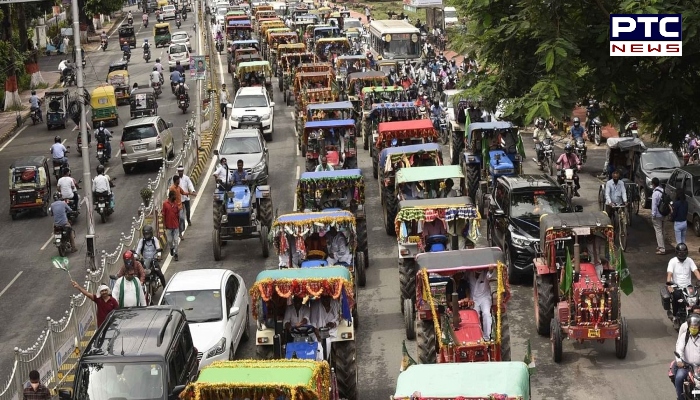 It will include thousands of tractors across the country including Punjab, Haryana, UP, Rajasthan. Farmers are calling this tractor march a rehearsal for the January 26 tractor parade.
The farmers will take out a tractor parade on the highway on January 26 on the occasion of Republic Day. It is being called 'Tractor Farmers Parade'.

"Desh Jagriti Padarvara" will be observed from January 6 to January 20 to expedite the movement across the country, exposing government lies and propaganda. During this fortnight, dharnas and permanent fronts will be set up in every district of the country.

The farmers' representatives said that on the birth anniversary of Chaudhary Chotu Ram on January 9, programs would be organized in his memory, the Messiah of the farmers. He said that copies of all the three laws would be burnt on January 13, the day of Lohri.
Also Read | 'Daughters of farmers' to join the tractor parade
He said that the celebration of Women Farmers Day on January 18 would highlight the contribution of women in the agriculture of the country.
Farmers leaders said that on January 23, in memory of Subhash Chandra Bose, "Azad Hind Kisan Diwas" would be observed and marched to Governor's House across the country.
-PTC News