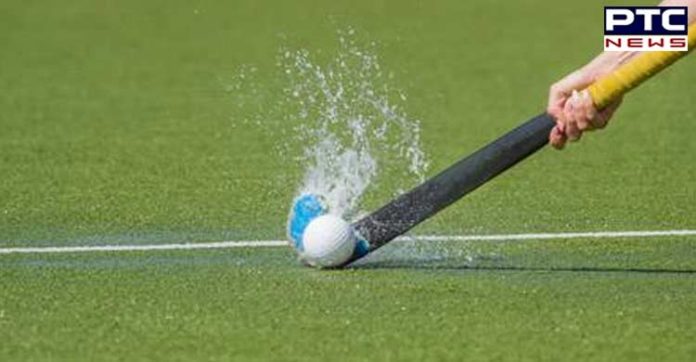 The hosts, the Netherlands, have every reason to feel pleased with the performance of its men and women teams as the FIH Pro League resumed after a few weeks break.
Also Read | Centre stops Rs 1K Cr rural fund to Punjab
While the Netherlands men won by a solitary goal to take full three points, the hosts women's team earned a bonus point by winning the battle of penalty shootouts 3-1 after a regulation period 1-1 stalemate.
The Netherlands did indeed deservingly take all three points. When the final hooter sounds with the score at 1-0. Floris Wortelboer's brilliant backhand strike on the stroke of half time proved to be enough for the hosts.
GB's Brendan Creed was forced to leave the field in the 51st minute after suffering a blow to the head. It looked a painful one, with Bjorn Kellerman's strike hitting Creed in the jaw. Thankfully, he left the field on his own steam by applying ice on the injury.
In the 47th minute, Billy Bakker had a shot saved by GB goalkeeper Oliver Payne, who has greatly impressed on his debut.
A huge miss for the Netherlands! A scuffed shot from Thierry Brinkman somehow finds an unmarked Justen Blok at the left post, but his angled deflection goes wide of the target with the goal at his mercy. Blok had his head in his hands - knowing what a chance he had missed.
No addition to the score-line in the third quarter. It was raining heavily, which was affecting the players. 15 minutes for GB to find an equalizer against the home
With six seconds remaining in the half, Floris Wortelboer unleashed an absolute rocket of a strike to give the Dutch a 1-0 lead at the break. Wortelboer drove in from the right before hammering a thunderous backhand between goalkeeper Payne and his near post. A very special strike - what a way to score your first international goal!
In the 24th minute, if it wasn't for Pirmin Blaak, Great Britain would surely gone ahead. Two attempts at goal within seconds of each other were brilliantly blocked by the Dutchman, with the second save being a marvelous full-length dive to touch a goal-bound strike away from the target.
The match was umpired by Coen van Bunge (NED) and Laurine Delforge (BEL). It was a special moment for Harry Martin, who made his 100th appearance for GB. It was his 228th combined international for GB and England.
-PTC News