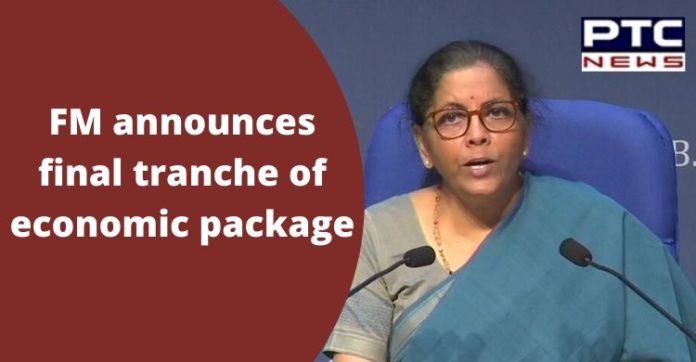 Union Finance Minister Nirmala Sitharaman on Sunday unveiled the last tranche of the economic package, announced by Prime Minister Narendra Modi to boost the coronavirus-hit economy.

On Saturday, the Finance Minister had announced major reforms in key economic and strategic sectors, including a hike in foreign direct investment to 74 percent in the defence sector and opening doors for the private sector to enter the hitherto-barred areas of coal mining, atomic energy and space.

The Finance Minister had also announced the relief packages for the migrants, labourers and farmers. She had extended support and tax breaks to MSMEs in previous announcements.
PTC News यांनी वर पोस्ट केले शनिवार, १६ मे, २०२०