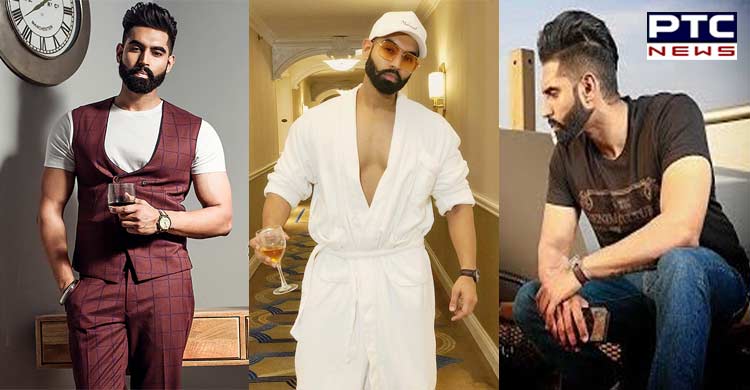 Happy Birthday Parmish Verma: Punjabi industry's handsome hunk Parmish Verma who has turned 29 on Wednesday, has already paved his path to the millions of hearts. The multi-talented guy Parmish Verma a flawless actor, singer, and video director has given an immense contribution to the Punjabi industry especially to the world music. His beats aren't just confined to Punjab region but are played on a loop across the world.
Also Read: Parmish Verma's Singham Teaser is out, brings back the essence of Bajirao
So here are top five songs by the heartthrob Parmish verma that we bet you remember word to word if you are a hardcore Punjabi music fan:
Gaal ni kadani – Hanji, the legend had said what was much needed to be spread. The song sets the dance floor on fire, even if it gets played today. We know you are singing the song since you read the name, don't lie.
https://www.youtube.com/watch?v=U65TWIP3mpQ
Le chakk mai gaya- champion "aa v gaya,dhakk pa v gaya". Even a school kid knows this song word to word. What about you?
https://www.youtube.com/watch?v=ort_c6NHhjU
Sab Fadde jange-"fadde gaye sab de dil" this song has conquered every heart that loves Punjabi music. And blunt truth was told through hilarious lyrics by "Sarba Maan" added a feather in the cap.
https://www.youtube.com/watch?v=vnSp_E33Fuw
Shada- this song gave all the singles out there a reason to smile. Even the married can recall the song word to word.
https://www.youtube.com/watch?v=DMl1YJyqEdo
Chal Oye-  the most recent song by the singer was magic. The song pictured struggle that birthday boy Parmish Verma had gone through.
https://www.youtube.com/watch?v=BxbTRbvJTTA
Also, Read: Happy Birthday Parmish Verma: 10 Unknown Facts about the Punjabi sensation
So did you pass this fan test?
-PTC News