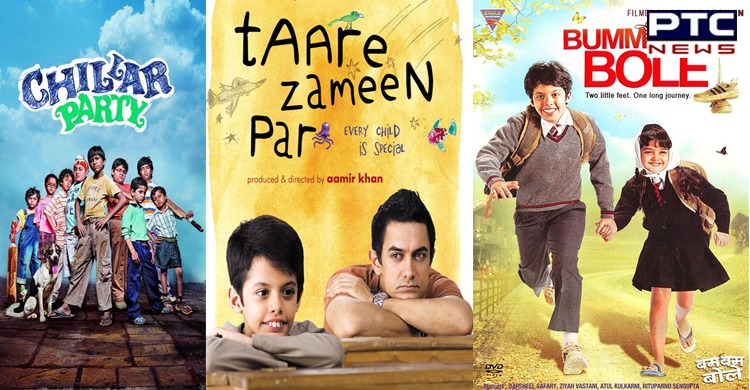 Every year, November 14 is celebrated as Children's Day, which is marked as the birth anniversary of the first Prime Minister of India, Pandit Jawaharlal Nehru. His birth anniversary is dedicated to children, because he was liked a lot by the children. Meanwhile, Bollywood has a lot of films which will relive you childhood. Hence, this Children's Day, if you can enjoy watching these films and go back to your childhood:
Taare Zameen Par: Every child has unique qualities. Aamir Khan starrer gives a message that every single child is beautiful with an emotional narrative. The film revolves around the parents, who are not able to understand that their son is having some problem. Instead of understanding, the parents send them to a boarding school, where Aamir Khan changes life of the kid (Ishan).
I am Kalam: The story revolves around a child's desire to meet former President APJ Abdul Kalam. The kid works at a roadside dhaba in Rajasthan, who changed his name to Kalam. Eventually, the kid fulfils his dream to meet his inspiration, former president Abdul Kalam.
Chillar Party: The film is about a team of kids, who fight hard with the entire society to let an orphan boy keep his dog.
Dhanak: Dhanak is about two orphan kids, who embark on a journey to meet Shah Rukh Khan. A blind boy, who supports his elder sister, travel to Jaisalmer to meet the actor.
Bumm Bumm Bole: A young boy, Pinu, misplaces his sister, Rimzim's shoes at a vegetable stall. In fear of parents, Pinu asks Rimzim to share his pair of shoes until their father can afford new ones.
-PTC News