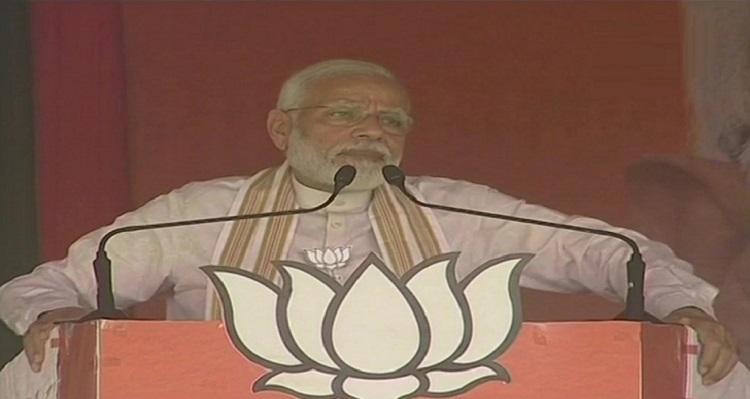 Prime Minister Narendra Modi, on Friday, addressed a rally in Gohana, Sonipat, ahead of Haryana Assembly elections 2019. "This region has made India proud in every field, be it fighting in the wrestling ring or fighting against terrorism. Sonipat means 'Kisan, Jawan and Pehelwan'."
https://twitter.com/ANI/status/1185097973241282561
Taking a jibe at the Congress, PM Modi said, "When we talk of Swacch Bharat or surgical strike, then Congress gets a stomach ache, and if by chance anyone says Balakot then Congress grows jumpy. Pakistan uses them to strengthen their case globally, what sort of chemistry is this?"
https://twitter.com/ANI/status/1185101069359046656
The Prime Minister said the opposition could not keep Jawans safe and harmed the interests of farmers and sportspersons through scams. The Prime Minister is scheduled to address another campaign rally in Hisar.
Also Read: Maharashtra Assembly elections 2019: PM Narendra Modi addresses a rally in Satara
On Thursday, he was in Pune to campaign ahead of the Maharashtra Assembly elections. Assembly elections in Haryana and Maharashtra, as well as by-elections in 17 states, will be held on October 21 and results will be declared on October 24.
-PTC News