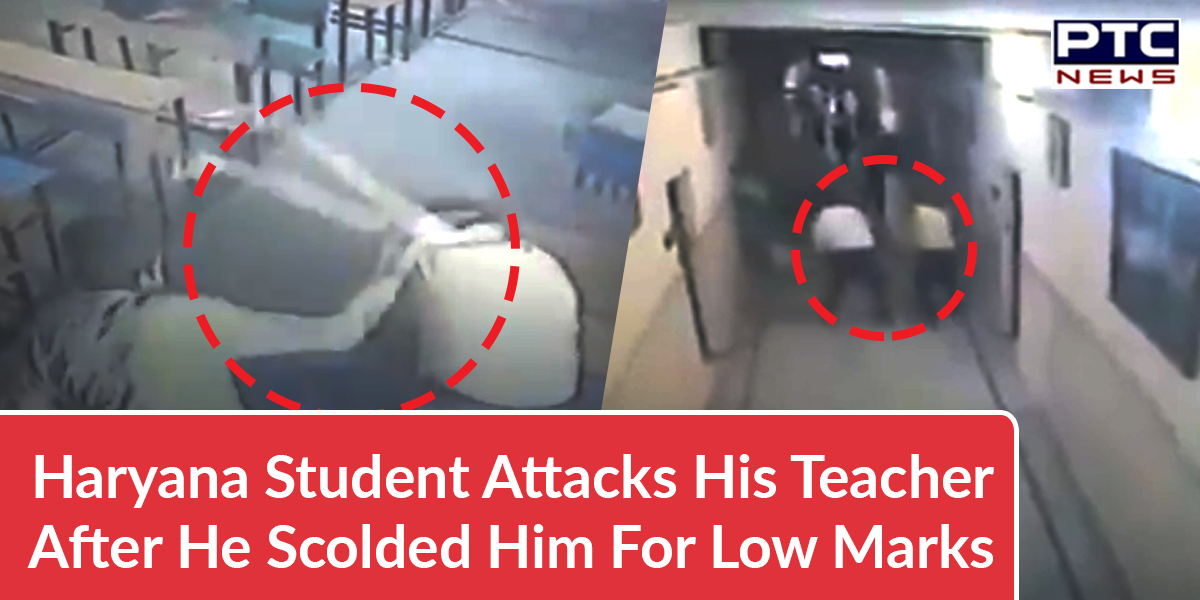 A Class 12 student of Hardayal Public School, Haryana brutally attacked his teacher after he scolded his students for scoring low marks in his exams. A CCTV camera installed in the classroom recorded the shocking crime.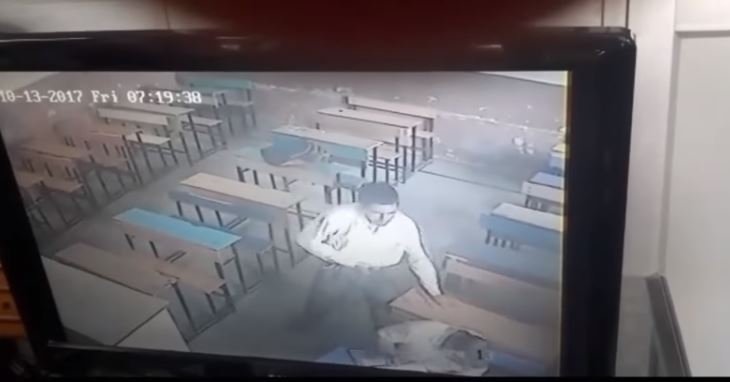 The student secretly takes out a weapon from his bag. He then approaches the teacher, who seems to be checking papers and launches a sudden attack. Despite the teacher's attempts to save self, the accused doesn't stop.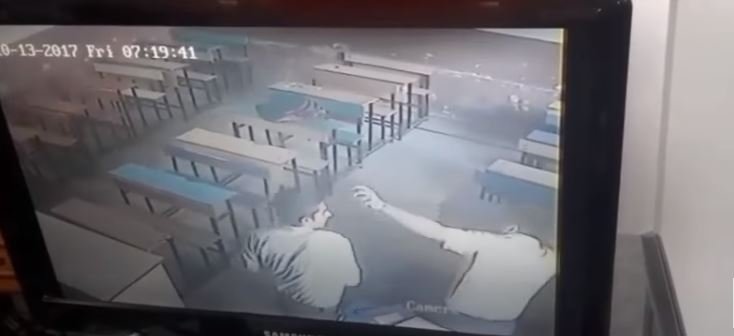 He keeps attacking the helpless teacher till they come out of the classroom into the corridor. It is only after another man interferes that the student stops.
The student along with his classmate, who provided him the weapon have been arrested.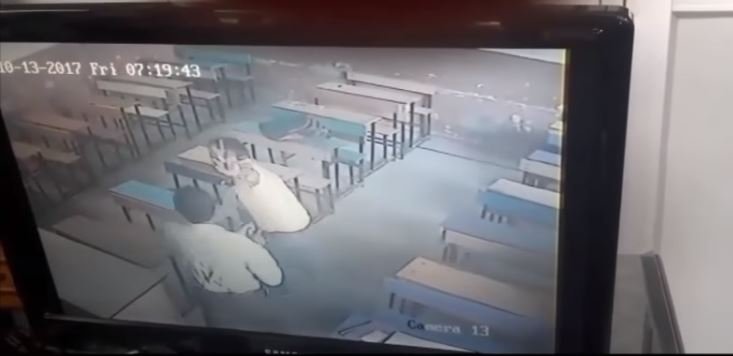 While the teacher was immediately rushed to the hospital, he remains in a critical situation due to serious injuries.
-PTC News