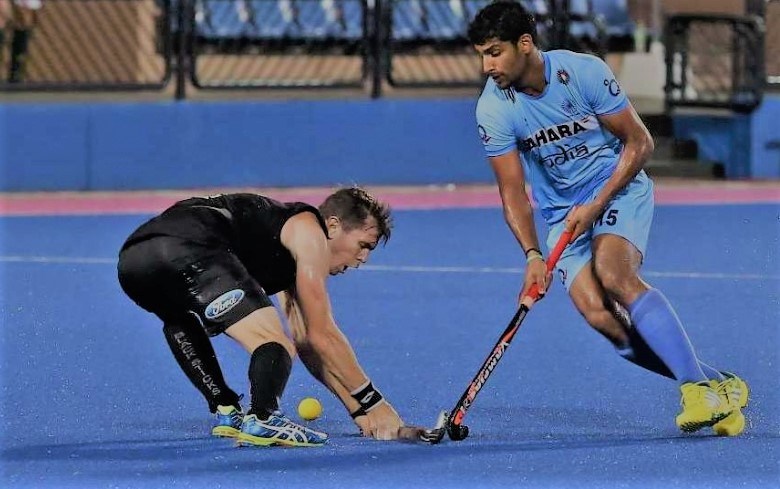 In a tall scoring game, India beat Olympic runners-up Belgium 5-4 in the University of Waikato 4-nation hockey tournament at Hamilton in New Zealand today. It is India's first win over Belgium in three games in New Zealand this month. Incidentally, it is also India's second consecutive win in the second leg of the tournament. Yesterday India had beaten New Zealand 3-2.
It must have come as a great relief to the Indians for they have been waiting for long to beat Belgians.
It was virtually a game of penalty corners in which both India and Belgium shared the spoils. While Rupinderpal Singh scored two goals from five penalty corners, Belgians scored three from an equal number of awards.
With this win, India has almost assured itself of a berth in the Sunday's final. After a rest day tomorrow, India plays Japan in its last pool game.
India could not have asked for a better start than getting a goal from its first penalty corner award in the fourth minute. And Rupinderpal Singh, playing only his second tournament after a long lay off because of injury, appears to be regaining his touch. His flick into the net baffled the Belgian defense.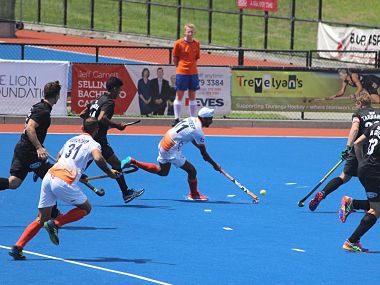 Two minutes into the second quarter, Belgium restored parity. When the teams broke changing ends the score was 1-1.
The most productive was the fourth and last quarter that saw five goals being scored, three by India and two by Belgium. The match winner for India came in the 58th minute. Catching on a defense lapse Indian forwards made full use of the opportunity with Ramandee hoisting the match winner.
Two goals were scored in the third quarter. And both, one each for both teams, came from penalty corners.
In the fourth quarter, while India could not score a direct goal from its fourth penalty corner but an indirect conversion helped to nullify the lead they had conceded a minute earlier to a neat conversion by Belgians.
-PTC News