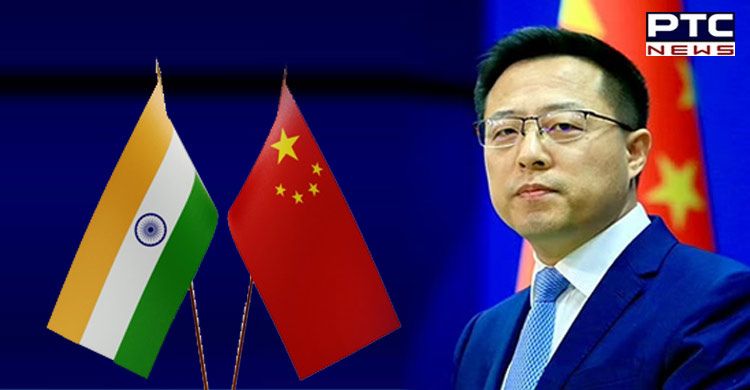 Beijing (China), June 10: After a US general visiting India described China's activity level in eastern Ladakh as "eye-opening," the Chinese Ministry of Foreign Affairs (MoFA) stated that China and India have the will and capability to resolve the border issue through dialogue and discussion and that US officials were attempting to add "fuel to the fire."

China's response followed statements made by US Army Pacific Commanding General Charles A. Flynn, who is on a four-day visit to India. Flynn spoke to the media on Wednesday about China's "alarming" infrastructure development along its borders with India in the Ladakh sector, calling the Chinese efforts in that region "eye-opening."
Zhao Lijian, a spokesperson for the Chinese Foreign Ministry, stated during a regular press briefing, "Some US officials have pointed fingers and sought to fan the flame and drive a wedge between the two countries. This is disgraceful. We hope the US could do more things that contribute to regional peace and stability."
Meanwhile, India said on Thursday that it is closely monitoring the developments along with its border areas including the construction of infrastructure by the Chinese side in the eastern Ladakh sector.
Also Read | Sidhu Moosewala murder: Punjab Police arrest sharpshooter Harkamal Ranu
"India carefully monitors developments along with our borders areas including construction of infrastructure by the Chinese side in the western sector as well as that been undertaken further in-depth areas," said External Affairs Ministry Spokesperson Arindam Bagchi.
"The government is committed to and takes all adequate and appropriate measures to safeguard the territorial integrity and sovereignty as the developments in recent years have clearly demonstrated," he added.
Chinese spokesperson further described the border situation as "stable in general," and added, "the front-line armies of the two countries have realized disengagement in most parts of the Western sector of the China-India border. The China-India boundary question is a matter between the two countries."
Also Read | US: 3 killed, 1 injured in mass shooting at Maryland
--PTC News