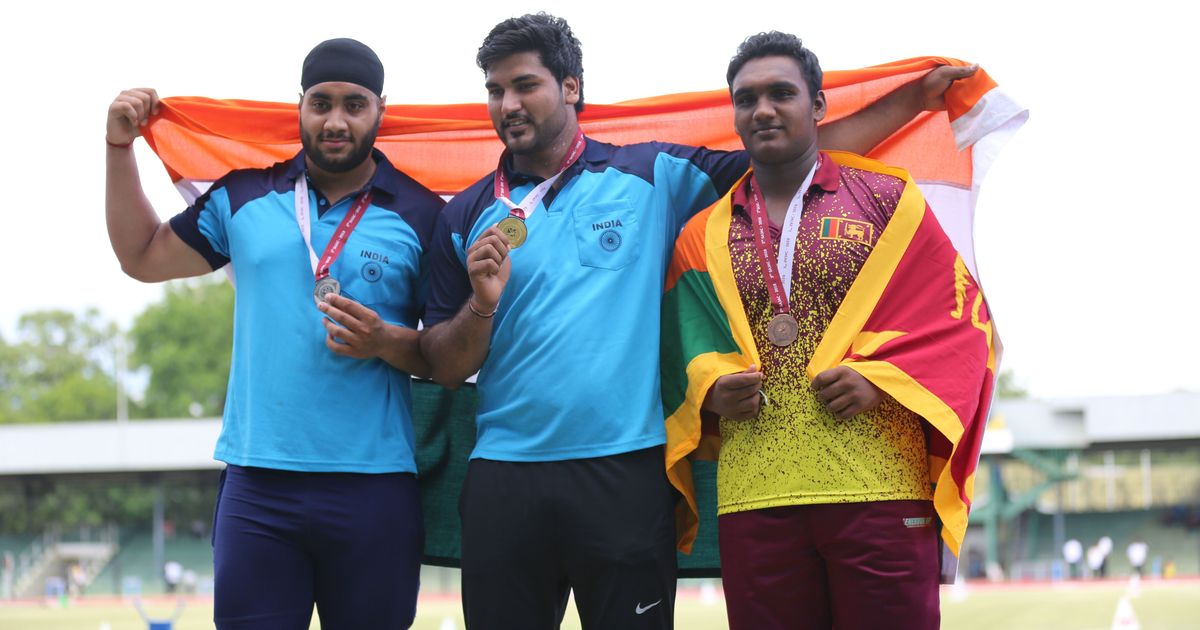 India's junior athletes added nine more gold medals to the country's tally before the curtains came down at the 3rd South Asian Junior Athletics Championships here in Colombo on Sunday.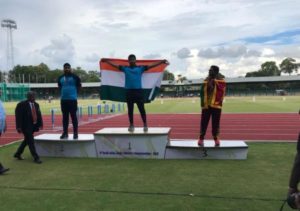 India finished on top in the seven-nation competition with 20 gold, 22 silver and eight bronze medals. Host Sri Lanka bagged rest of the 12 gold medals in the competition along with 10 silver and 19 bronze while Pakistan won one silver and a bronze to settle for the third place.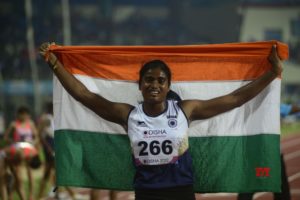 The Indian junior athletes also registered five new meet records (NMR) on the final day of the championships. In girls' triple jump, Priyadarshini Suresh grabbed the gold with new NMR of 12.90m while in girls' javelin throw event Sanjana Choudhary won the top honours with an effort of 48.08 (NMR).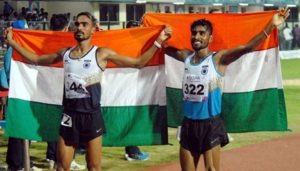 Among the girls, Arpandeep Kaur was the third athlete to win a gold medal with a new meet record throw of 48.06m in the discus throw event.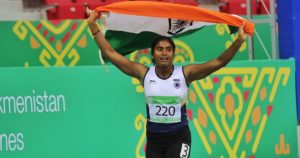 In boys shot put, Ashish Bhalothia set a new record and won the gold medal with an 18.53m effort. Triple jumper Kamalraj Kanagaraj also contributed to India's gold medal tally with a record jump of 15.96m.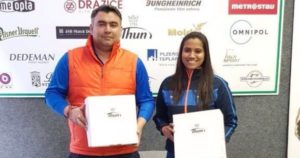 The Indian boys' 4x400m relay team bagged a silver medal clocking 3:09.33 while the girls' 4x400m relay team also settled for a silver with the timing of 3:46.08.
The juniors will next represent India at the 18th Asian Junior Athletics Championships to be held in Gifu, Japan from June 7-10.
Other Indian medallists:
Junior Women: High jump- Gracena Mery (1.70m, gold), Abhinaya Shetty (1.60m, bronze), Triple jump- Khushbeen Waraich (12.59m, silver), 800m- Durga Deore (2:09.27, silver), Ankita Chahal (2:09.91, bronze), 400mH- Nanhi (1:02.06, gold), Sunil Kumari (1:02.45, silver), Discus throw- Karuniya Ramalingam (48.58m, silver), 3000m- Punam Sonune (9:50.21, gold), Savita Pal (10:04.21, silver).
Junior Men: Shot put- Sahib Singh (17.75m, silver), Triple jump- Ashutosh Chauhan (15.37m, silver), 800m- Abhinanth Sunderesan (1:53.97), 400mH- Aman (52.56s, silver), Dhaval Utekar (53.35s, bronze), 200m- Nithin Balakumar (21.63s, silver), Akash Kumar (21.86s, bronze), 5000m- Ajay Kumar Bind (15:08.40, gold), Gurpreet (15:32.53, silver). PTI