Washington (US), October 16: Indian Rupee has performed significantly better than many other emerging market currencies in reference to the value of Rs dropping against the USD as geo-political tensions continue to rise, said Union Minister for Finance & Corporate Affairs Nirmala Sitharaman on Saturday.

During a media briefing on her official visit to the United States, she stated that the USD was strengthening rather than the rupee weakening.
"First of all, I will look at it, not the Rupee sliding and look at it as USD strengthening incessantly. So, obviously, all other currencies are performing against the strengthening of the USD. It is a matter of fact that Indian Rupee has probably stood this USD rates going up, exchange rate in favour of the USD," she said.
The Union Minister further said that "the Indian rupee has performed much better than many other emerging market currencies. The efforts of RBI are more towards seeing that there is not too much volatility, it is not to intervene in the market to fix the value of the Rupee. Containing the volatility is the only exercise RBI is involved in and I have said this before that Rs will find its own level."
Also Read | AAP minister Baljit Kaur's convoy rams speeding car into scooty, two seriously injured
Talking about inflation, FM Sitharaman said, "Fundamentals on macroeconomics are good and foreign exchange reserve is good. We are in a comfortable situation and that is why I keep repeating inflation is at a manageable level too. We're making efforts to bring it further down."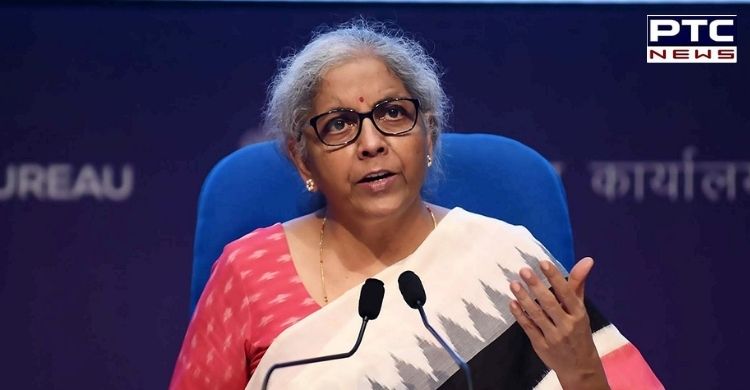 She further emphasised on widening trade gap across the board. "Trade deficit is growing and is growing across the board. But we are keeping a watch if there is any disproportionate increase against any one country."
Also Read | PM Modi bats for laws to be written in simple, regional languages
-PTC News