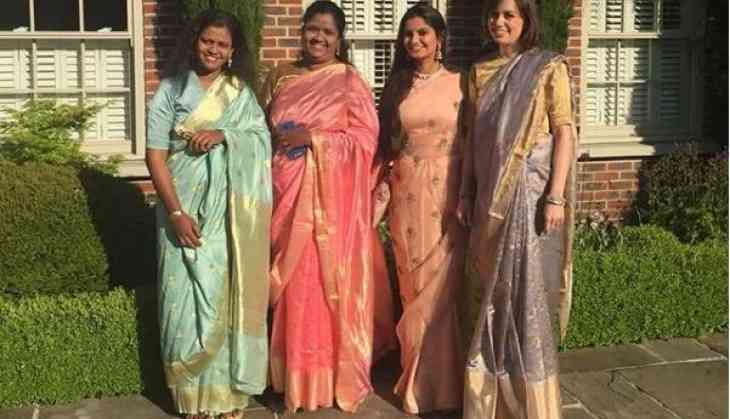 Four Indian women dressed in brightly-coloured silk and organza saris are among the special guests invited by Prince Harry and Meghan Markle to their wedding in Windsor Castle today.
Suhani Jalota, the founder of Myna Mahila Foundation, arrived in the UK from Mumbai with three other colleagues earlier this week.
Their women's empowerment charity, which produces and distributes low-cost sanitary napkins to women in Mumbai's slums, is the only non-UK organisation hand-picked by the royal couple as beneficiaries of donations in lieu of wedding gifts.
"We are all very excited to be representing India at the celebrations. We are so honoured that she (Markle) chose us and kept her word that she would help us in every way she can," said Jalota, who is among 600 guests to witness the wedding ceremony at St. George's Chapel in Windsor Castle.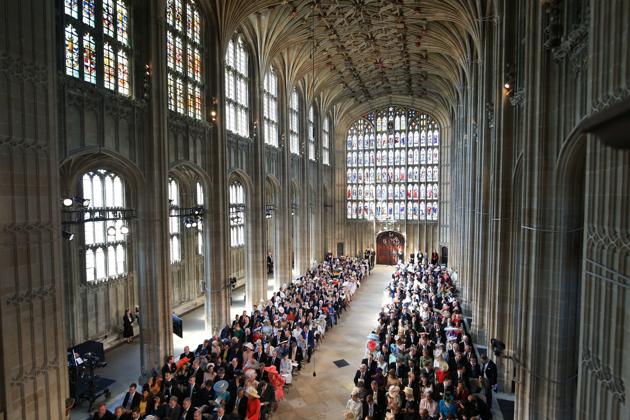 Her colleagues, Deborah Das, Archana Ambre and Imogen Mansfield, are among the 1,200 members of public invited to the wedding picnic party on the grounds of the Castle.
"It's all like a dream. This was the first time we sat on a plane and it did make me quite emotional," said Ambre, who along with Das made their first plane journey outside India for the wedding.
While the dress code for the wedding lists day dress and hat for female guests, Jalota's group chose pastel-coloured Banarasi and Chanderi saris with Indian motifs from among the handwoven designs created by Indian firm Raw Mango to make an Indian splash at the royal wedding.
They are also carrying a specially hand-crafted wedding gift for the newly-weds – a painting of a myna bird outline with messages for Meghan Markle from all thewomen involved with the charity.
"It is written in calligraphy as Meghan herself is a calligraphy artist," says Jalota.
The 26-year-old's association with the royal bride dates back to 2016, when she first met Meghan at an awards ceremony and then subsequently the then actress and UN goodwill ambassador visited the Mumbai-based charity during a tour of India in 2017.
"Meghan was always involved in the field of women's empowerment and was very keen to support the work of organisations that try and make a difference at a grassroots level. She has been a constant source of support for us and this latest development has been truly incredible," said the social worker, who has noted a hundred-fold spike in traffic to the Myna Mahila Foundation website ever since it was named among just seven charities on the royal wedding gift list last month.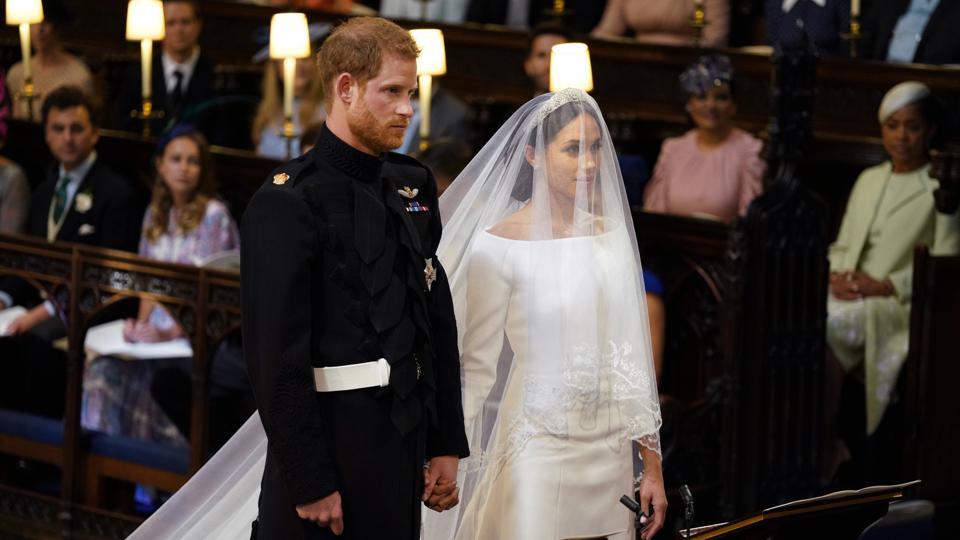 "It will certainly go a very long way in building our credibility and getting our voice heard on a global platform," said Jalota, who plans to utilise the funds generated as a result of the royal attention towards enhancing the foundation's work across more slums of Mumbai. The organisation's focus will be to reach all the slums of the city before expanding to neighbouring areas of Ahmednagar, Pune and Latur in Maharashtra.
The foundation works on providing women in urban slums stable employment close to their homes. Besides producing low-cost feminine hygiene products, trained female volunteers go door-to-door to try and break taboos around menstrual hygiene by getting women to talk about these issues.
"The namesake of the organisation, Myna Mahila Foundation, refers to a chatty bird… The name echoes the undercurrent of this issue: we need to speak about it, to be 'chatty' about it," Markle wrote in Time magazine after her India visit in March last year.
"The women's work opens the dialogue of menstrual hygiene in their homes, liberating them from silent suffering, and equipping their daughters to attend school," she wrote.
Myna Mahila Foundation was born in 2015 out of Jalota's own belief that women's empowerment hinges upon an open dialogue and was inspired by the work of Nobel Peace prize nominee Dr Jockin Arputham.
"Myna Mahila is more than an employer in Mumbai slums, it was created by women for women and is as such a woman's entrepreneurial project in what is commonly considered to be an unlikely place but is actually full of incredible potential," says the organisation's mission statement.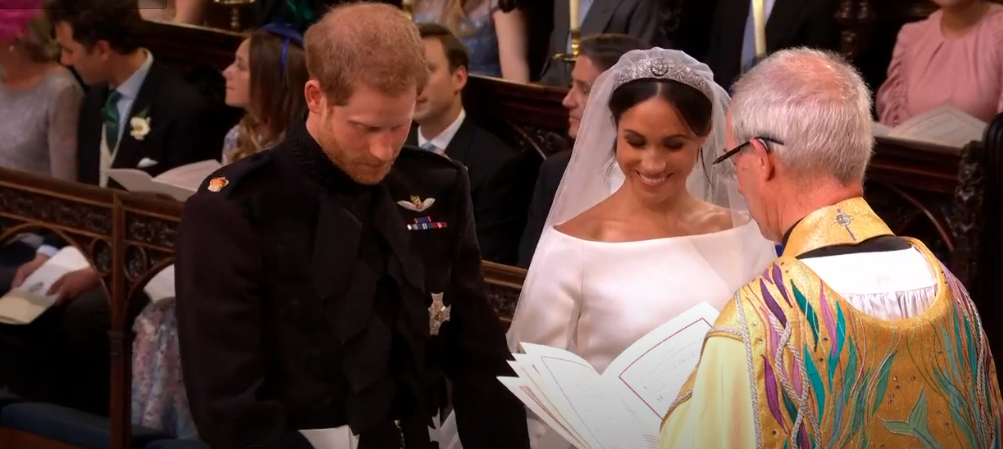 The volunteers undergo fair amount of hardship on their visits to supply sanitary napkins to slum-dweller's doorsteps, as they would not otherwise consider buying such products. They are often met with hostility but over time they have succeeded in making an impact on a large number of families in the Govandi slum area of Mumbai.
After their day amid royalty at Windsor Castle, the four Myna women plan to tour the sights of London before returning to their work in the slums of Mumbai next Wednesday. PTI