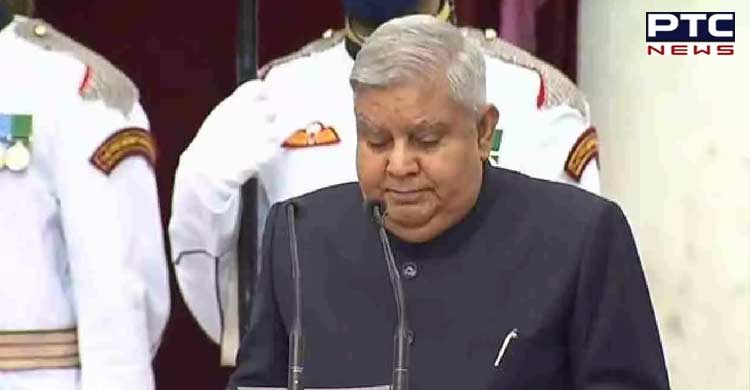 New Delhi, August 11: Jagdeep Dhankhar  takes oath as the 14th Vice President of India.
President Droupadi Murmu administered the Oath of Office to Jagdeep Dhankhar at Rashtrapati Bhavan today.

Jagdeep took the oath in Hindi in the name of God.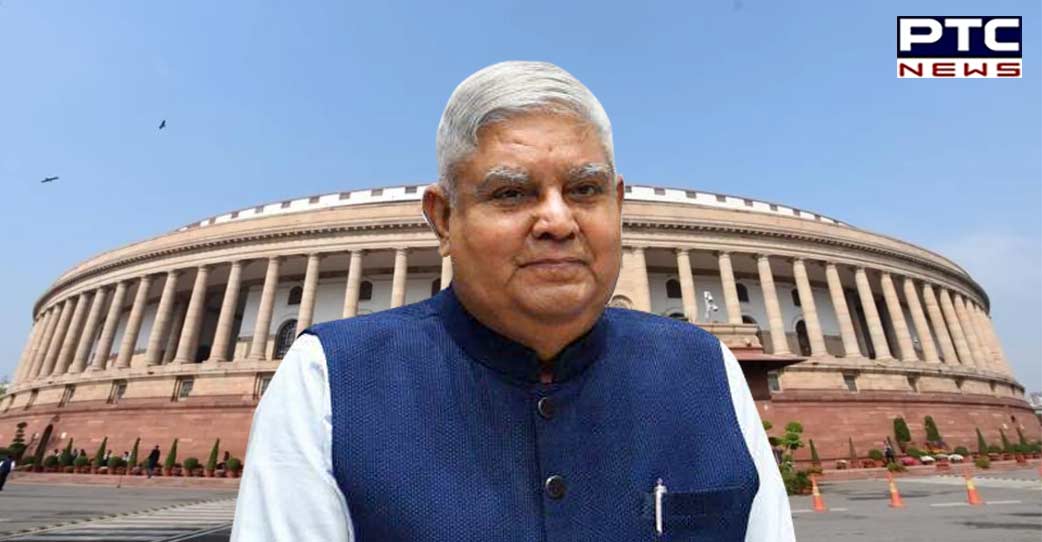 Also Read | Only entities regulated by RBI, other bodies permitted by law can carry out digital lending: RBI
Prime Minister Narendra Modi along with other political leaders were also present at the oath taking ceremony.
Meanwhile, Dhankhar has practised in both the Rajasthan High Court and the Supreme Court of India.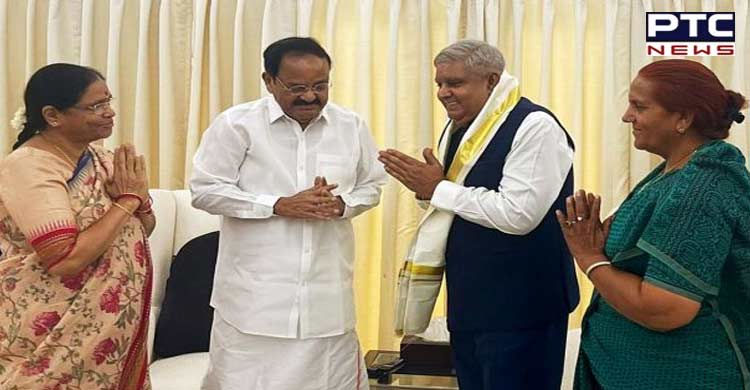 He entered public life after getting elected as a Member of Parliament from Jhunjhunu in the 1989 Lok Sabha elections on a Janata Dal ticket. He also served as a Minister of State for Parliamentary Affairs in 1990. His politics was initially influenced by former deputy Prime Minister Devi Lal.
Also Read: India logs 16,299 new Covid-19 cases in last 24 hours
Dhankhar, who belongs to the Jat community, later shifted focus to state politics and was elected to the Rajasthan Assembly in 1993 from the Kishangarh constituency in Ajmer district.
-PTC News