Holi 2023: India is a diverse land of cultures and traditions where the festival of colours, Holi, which is already knocking on our doors, is celebrated with jubilation and festive cheer all across the nation.
As all Holi enthusiasts have started their preparations for celebrating the festival, in 2023, it falls on March 8. The festival begins on the evening of Purnima (full moon day) in the month of Falgun. Holi is also celebrated as a 'spring festival' in different parts of India.
Also Read | No fruitful purpose would be served keeping me in custody: Manish Sisodia in bail plea
Whether you are planning for a full-blown extravaganza at an outdoor staycation or an intimate terrace party with your closest ones, here are some of the tips to help you ace your holi party.
How to perfect your Holi party?
Put together a stylish invite: Not only stylish location, budget or arrangement, but a stylish invite is also an essential part for perfect Holi party.

Propose a colour-based dress code to indulge your guests' creative side as you amp up the excitement for a day full of playful madness.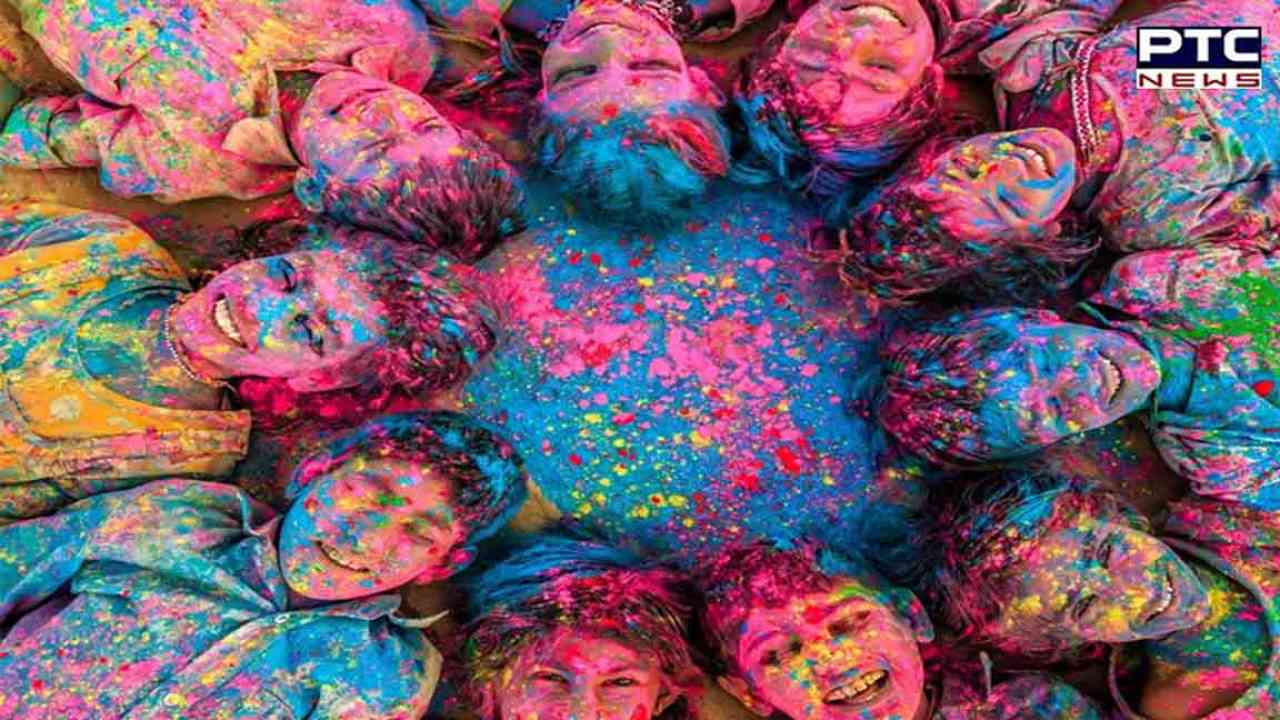 Ace the ambience for a colourful celebration: Simple and creative additions like setting up cushions, props or flower arrangements with dazzling and colourful tones can vibrant the vibe of Holi party.
Meanwhile, substitutes for gulaal from readily available ingredients like haldi or store-bought variants of flower-based colours.
Set up a refreshments corner to energize your guests: A refreshments corner stocked with an assortment of Indian mithais and refreshing thandais can make you a perfect host as holi is incomplete without some mouth-licking foods. If you want to make your guests feel special, make some home-made drinks and snacks which have a touch of your own.
Tune in to a brighter celebration with thematic music and games: The right music and activities can really be the moodsetter of the party. A simple game of find the coin where guests have to hunt for a coin in coloured water or a light-hearted round of pop the balloons can make for exciting icebreakers for your guests as well.
Also Read | Truck rams into bus on Yamuna Nagar-Panchkula highway; seven dead, four injured
Holi is a celebration of liveliness, joy and, of course, familial ties and close bonds. Make it a memorable one.
Happy Holi !
- ANI