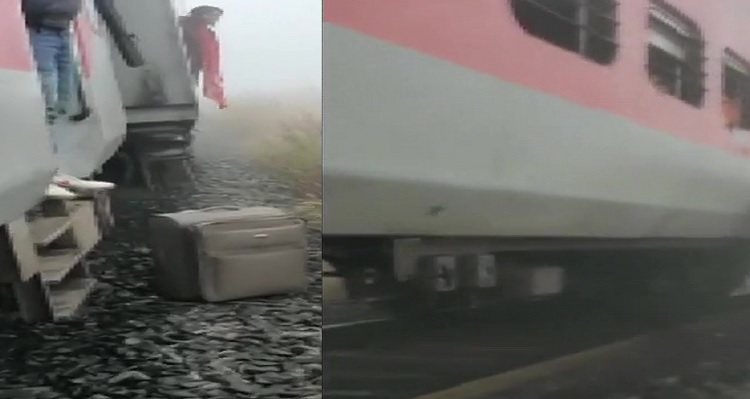 In a major incident, 20 people injured after eight coaches of the 12879-Mumbai-Bhubaneswar Lokmanya Tilak Terminus (LTT) Express derailed near Nergundi Railway Station in Cuttack at around 7 am on Thursday. The incident took place after Lokmanya Tilak Express hit a guard van of a goods train near Salagaon.
Chief Public Relation Officer (CPRO), East Coast Railway, was quoted by news agency ANI as saying "20 people injured after eight coaches of Lokmanya Tilak Express derail near Salagaon. No casualty reported till now." Meanwhile, five trains have been diverted, after the incident took place.

The officers who reached the spot said all the passengers have been evacuated from the site. Also, those who are suffering from major injuries have been admitted to Cuttack Medical College. As per report, the coaches have been derailed due to the intense fog.
https://www.ptcnews.tv/kapil-sharma-daughter-anayra-sharma-pic-wife-ginni-chatrath-en/
The train hit the guard van of a goods train between Nergundi and Salagaon which was on the same railway track. Meanwhile, the EcoR (East Coast Railway) has released helpline numbers – 0674-1072 and 0671-1072 – for all the injured passengers, and rescue and relief operations. Likewise, the personnel of the fire services and ambulances have also arrived the spot to carry out the rescue operations.