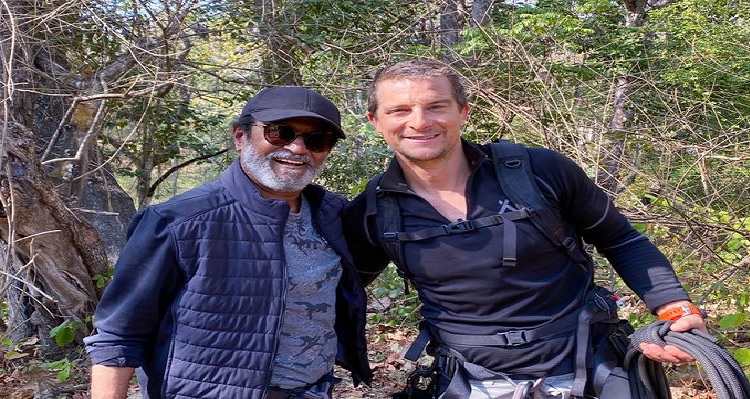 After Prime Minister Narendra Modi appeared in show – Man vs Wild – on Discovery, with Bear Grylls, superstar Rajinikanth will be the next to be featured in the upcoming episode of the informative TV show. According to the information, the episode is being shot in Bandipur National Park in Karnataka. Darbar actor Rajinikanth is currently shooting for the upcoming Man vs Wild episode.
In 2019, Prime Minister Narendra Modi made an appearance with Bear Grylls in the show, which was aired on August 12 and was aired in over 180 countries across the world. The show featured Edward Michael Grylls on an adventure trip with PM Modi in the wilderness of Jim Corbett National Park.
Also, PM Modi expressed his views on nature and his experiences of various encounters with wildlife. The episode created history by witnessing highest-ever ratings in the field of infotainment.
https://www.ptcnews.tv/pm-narendra-modi-man-vs-wild-episode-bear-grylls-says-he-cares-deeply-about-the-environment/
While sharing his excitement for PM Modi's episode, Bear Grylls wrote: "People across 180 countries will get to see the unknown side of PM @narendramodi as he ventures into Indian wilderness to create awareness about animal conservation & environmental change."
Likewise, PM Modi had wrote: "India- where you find lush green forests, diverse wildlife, beautiful mountains and mighty rivers. Watching this programme will make you want to visit different parts of India and add to discourse of environmental conservation. Thanks @BearGrylls for coming here!"
-PTC News