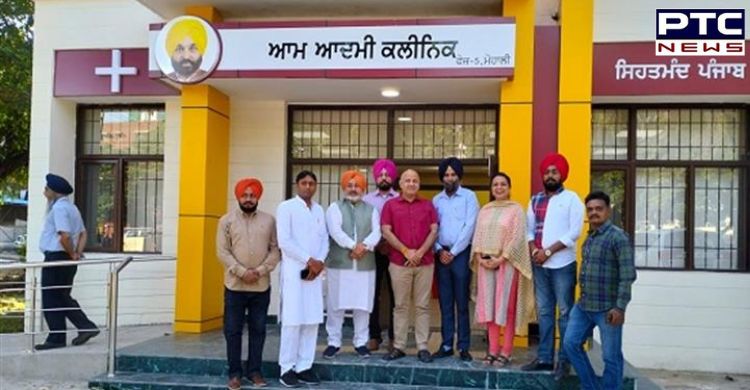 Chandigarh/Mohali, August 18: Delhi Deputy Chief Minister Manish Sisodia and Punjab Health & Family Welfare Minister Chetan Singh Jauramajra paid a surprise visit to the Aam Aadmi Clinic in Phase 5, SAS Nagar on Wednesday.

The Aam Aadmi Party (AAP) leaders also expressed their satisfaction over the initiation of the prestigious project of the state government and reviewed the health facilities being provided in the clinic.
Manish Sisodia also congratulated the Punjab Government for fulfilling the promise made to the people by opening 100 Aam Aadmi clinics in the entire state from August 15. He stated that health and education are critical issues for the people and that the State Government prioritises these issues.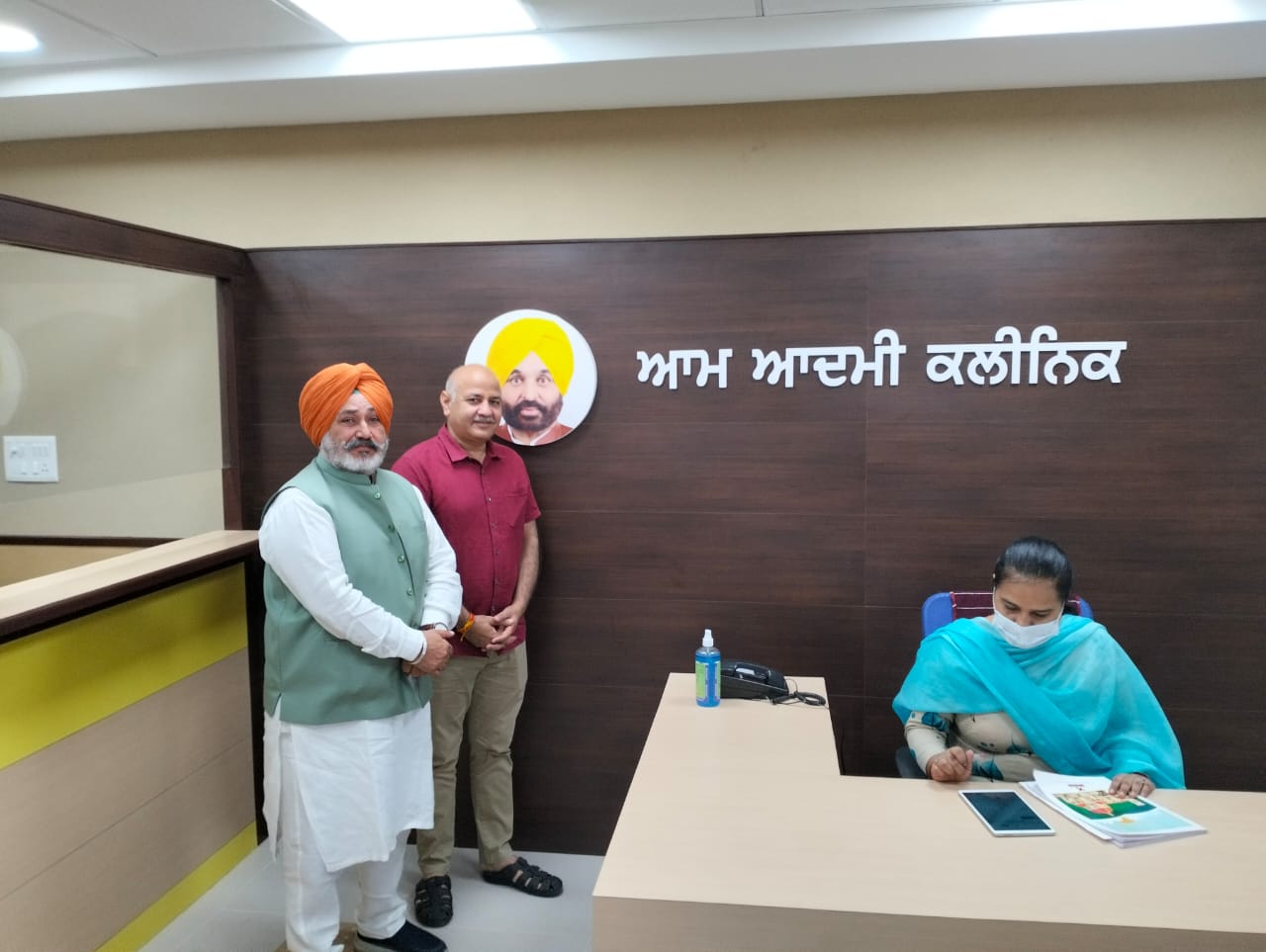 Sisodia and Jauramajra arrived at the clinic at 8 a.m. on Wednesday and interacted with the doctors and other staff, as well as the patients. The Deputy CM of Delhi questioned the staff about the clinic's operation, the availability of medicines, examination and treatment, and so on. He appreciated the clinic's all-female staff, which included a medical officer, a clinical assistant, a pharmacist, and a helper. Sisodia was also pleased to notice the cleanliness.
Also Read | Monkeypox vaccines efficacy below 100%, says WHO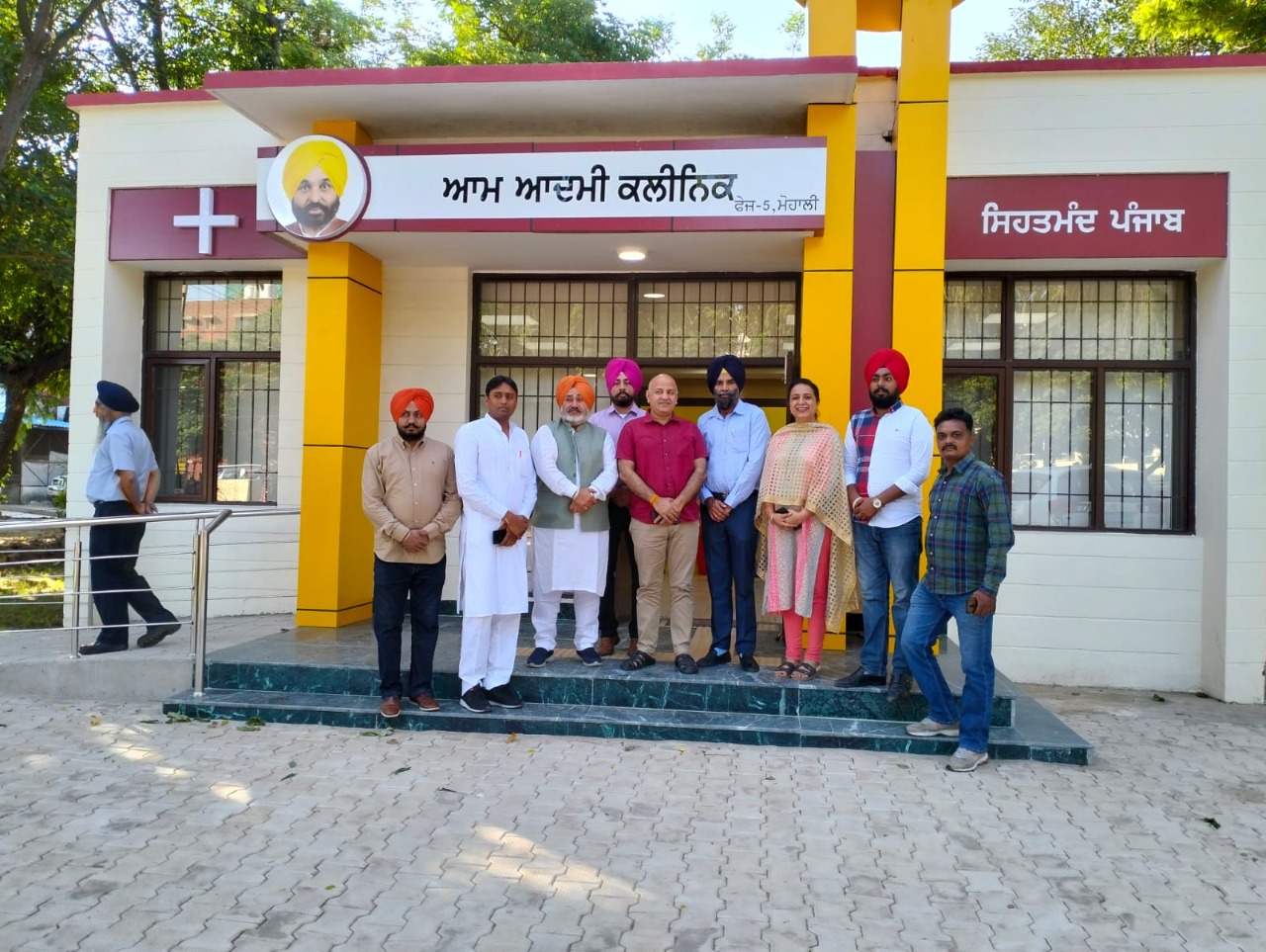 The Medical Officer Dr Parul informed that most patients coming to them have fever, blood pressure or gynaecological diseases. At the time the Sisodia and state health minister reached the clinic, about 10 patients were present in the clinic.
Jauramajra told the Deputy Chief Minister that 14 Aam Aadmi Clinics have been launched in SAS Nagar district since August 15. He further informed that the staff including a medical officer, pharmacist, clinical assistant and sweeper cum helper has been deployed in each clinic and it has been ensured that there is no shortage of essential medicines and every necessary test is being done. All these health facilities are being provided absolutely free.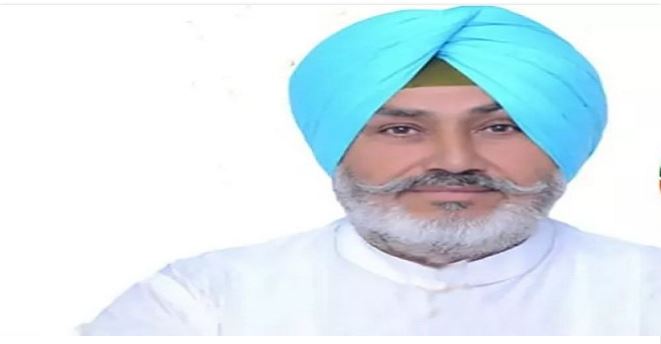 Also Read | 20 die in mosque explosion in Kabul, 40 injured
-PTC News