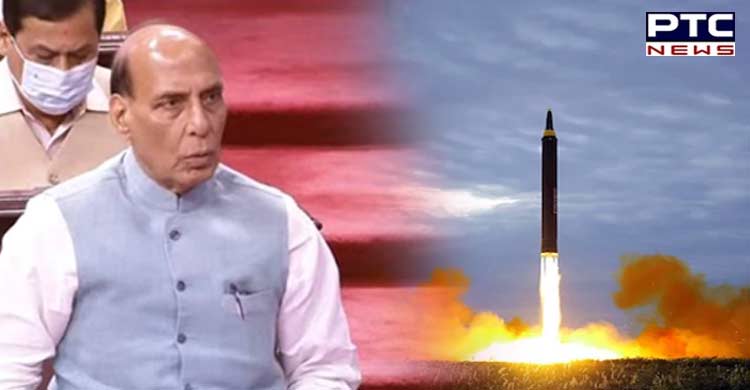 New Delhi, March 15: Defence Minister Rajnath Singh on Tuesday made a statement in Parliament's Rajya Sabha over the "inadvertent" firing of a missile that landed in Pakistan last week.

"I'd like to tell this House about an incident that occurred on March 9, 2022. It's related to an accidental missile release during the inspection. During routine maintenance and inspection of the missile unit, around 7 pm, one missile got accidentally released," said Defence Minister Rajnath Singh in Rajya Sabha.
Also Read | 'No War': Russian TV channel editor Marina Ovsyannikova interrupts live broadcast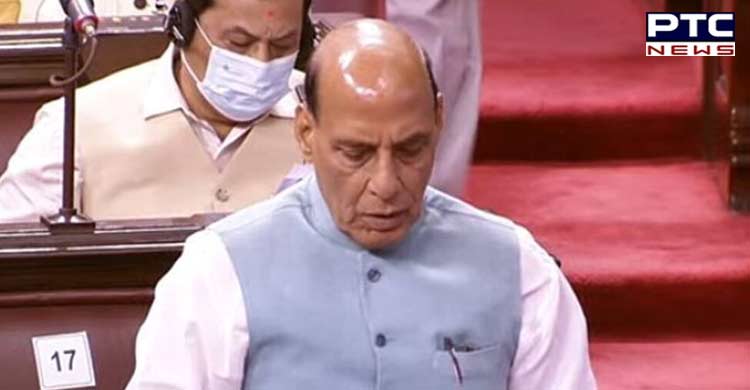 He added that the exact cause of the incident can be known only through a probe. "I would also like to say that in the context of this incident, standard operating procedures of operations, maintenance and inspections are also being reviewed," he added.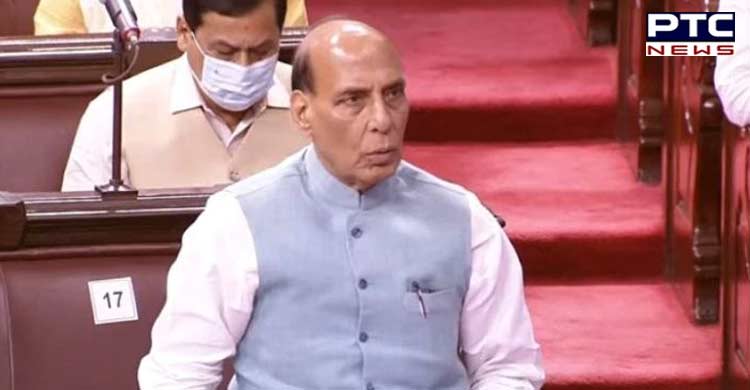 Rajnath Singh further said that "We give the highest priority to safety and security of our weapon system. If any shortcoming is found in this context, it'll immediately be rectified. I'd like to assure the House that our missile system is highly reliable and safe. Our safety procedure and protocols are high levels."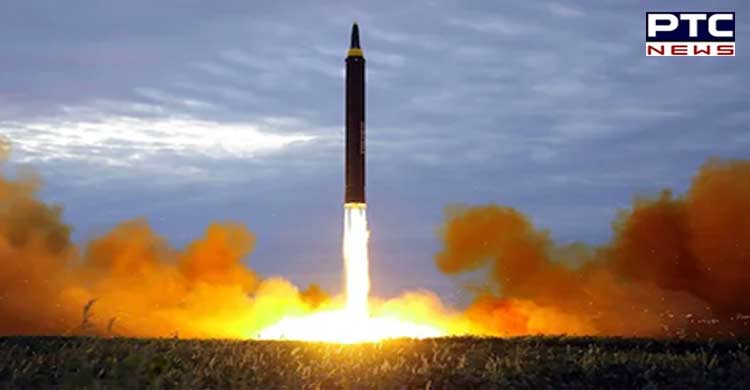 India on Friday had said that a technical malfunction led to the accidental firing of a missile. Pakistan Army had said that an Indian projectile had entered the Pakistani airspace and caused some damage to surrounding areas after it fell near a place called Mian Channu in their territory.
The Indian Defence Ministry has ordered a court of enquiry into the incident. It stated that it was a matter of relief that there was no loss of life due to the accidental firing.
Also Read | Why Russia doesn't want Ukraine want to join NATO | All you need to know
-PTC News