Bhopal, January 28: On Saturday morning two fighter jets of the Indian Air Force have crashed near Morena in Madhya Pradesh.
The two IAF fighter jets - a Sukhoi Su-30 and a Mirage 2000 - crashed during a training exercise on Saturday morning, an official said. The training exercise lead to death of one pilot. While on the training one of the aircraft crashed in Morena in Madhya Pradesh, the other is believed to have gone down 100 km away in Rajasthan's Bharatpur.
The two jets one of which is a Russian origin Sukhoi 30 MKI and another is a French origin Mirage 2000 had taken off from Gwalior on Saturday and were part of an exercise. The Sukhoi had two pilots, while the Mirage had one pilot, defence sources said; both the aircraft are used on the frontlines by the IAF. The pilots who were on Sukhoi managed to eject and were taken to the hospital in a helicopter.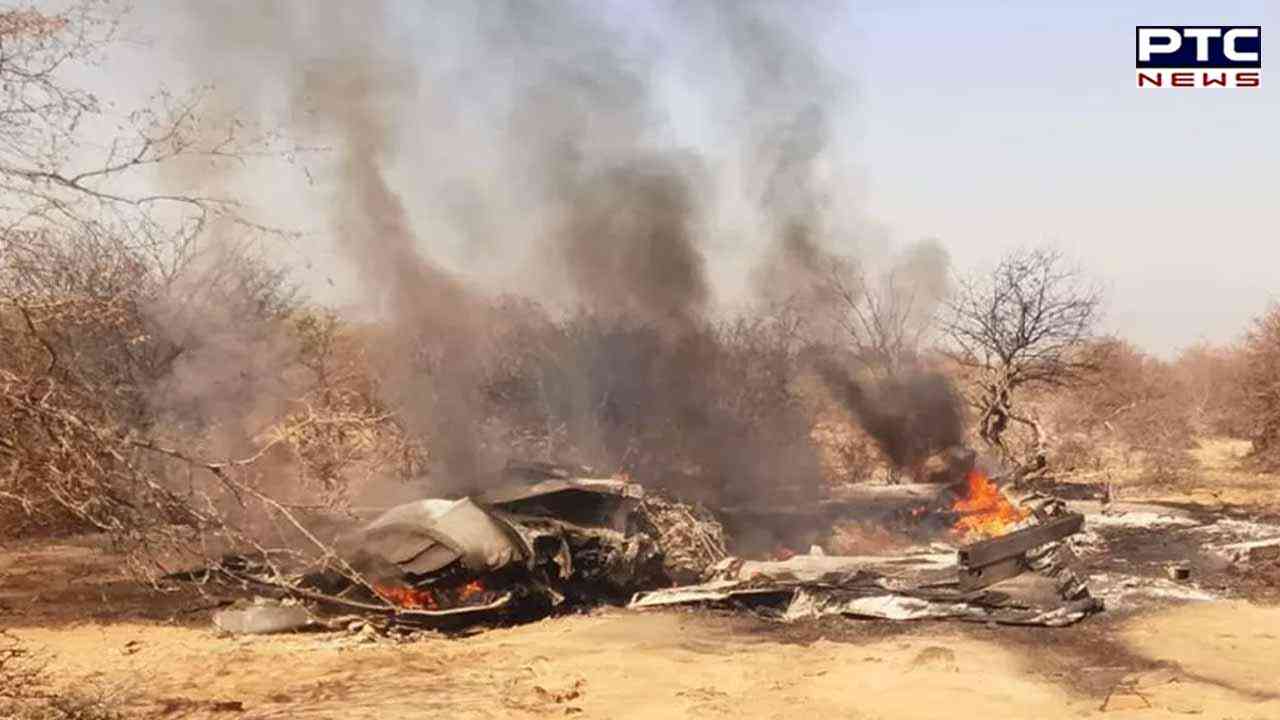 Also Read | Jerusalem: At least 8 killed, 10 injured in synagogue terror attack

The fighter jets took off from the Gwalior Air Force base which has squadrons of both the Russian-designed Sukhoi and the French Mirage 2000. Videos from the scene, shot by locals in Morena, showed smouldering debris of the aircraft strewn on the ground.
"IAF court of inquiry has been launched to establish whether there was a mid-air collision or not. The Su-30 had two pilots while Mirage 2000 had one pilot during the crash. Initial reports suggest two pilots are safe while an IAF chopper reaching the location of the third pilot soon," sources said.
Also Read| Gautam Adani slips to 7th spot in Forbes billionaires list after Hindenburg report
- With inputs from agencies