New Delhi, September 10: Azali Assoumani, President of the Union of Comoros and Chairperson of the African Union (AU), declared India a superpower, surpassing China, particularly in terms of population.
Assoumani emphasized that India's status as the world's fifth superpower offers ample opportunities for engagement with Africa. He lauded India's achievements in space exploration and research.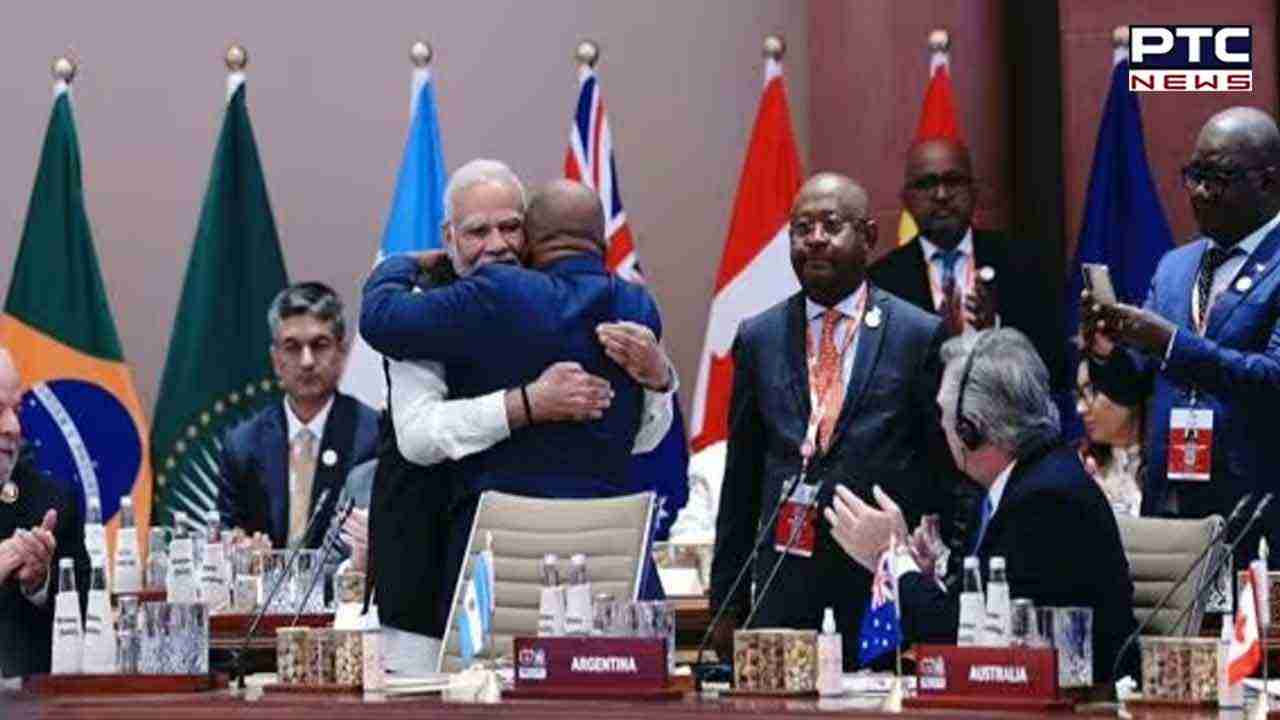 Reflecting on the moment when Prime Minister Narendra Modi formally welcomed the African Union into the G20 during the summit, Assoumani described it as an emotional experience. He had expected a debate and decision-making process, but the African Union's inclusion in the G20 was swiftly announced at the beginning of the summit.
In his opening speech at the 18th G20 Leaders' Summit, PM Modi extended an invitation to the African Union, represented by Assoumani, to join the G20 as a permanent member. The African Union chairperson expressed his gratitude to the G20 member countries for this historic inclusion.
PM Modi held a productive meeting with Assoumani, discussing the African bloc's integration into the G20 family and enhancing cooperation in areas such as shipping and trade.
The inclusion of the African Union in the G20 was proposed by PM Modi in June, marking a significant step toward more inclusive global dialogues. The African Union comprises 55 member states in Africa.
Also Read: Rahul Gandhi criticizes BJP's pursuit of power in Paris address
- ANI