PTC Web Desk: Born on September 9, 1974, in the serene town of Palampur in Himachal Pradesh, Captain Vikram Batra, fondly known as "Sher Shah," etched his name forever in the hearts of the nation through his remarkable heroism during the Kargil War of 1999. As we mark his birth anniversary, let us delve into the life and enduring legacy of this brave soldier whose story remains etched in our collective memory.
Early life and education
Vikram Batra's roots traced back to a modest background, as he spent his formative years in the tranquil environs of a small Himachali town. He received his education at the local school and went on to earn a Bachelor's Degree in Arts from DAV College in Chandigarh. During his college years, a profound yearning for a life in the armed forces began to take root in his heart, igniting his ambition to serve his beloved nation.
Journey to becoming a soldier
The path that led Vikram Batra to his lifelong dream of serving in the Indian Army was fraught with challenges. He confronted intense competition and faced a demanding selection process. However, his unswerving determination and unwavering dedication spurred him onward. Ultimately, he was commissioned into the 13 Jammu and Kashmir Rifles Regiment of the Indian Army, signifying the inception of his illustrious military career.
Heroic Actions in Kargil War
Captain Vikram Batra's valor was brought into stark relief during the Kargil War in 1999. This war, characterised by harrowing battles in the treacherous Himalayan terrain, called for unparalleled bravery and relentless determination. Captain Batra displayed extraordinary courage during this tumultuous period, emerging as a beacon of hope and inspiration for his comrades-in-arms and the entire nation.
One of his most iconic feats transpired during the capture of Point 4875, a location christened "Point 4875, Batra Top" in his honor. In the face of relentless enemy fire, he led his troops with unyielding resolve, galvanising them with the rallying cry, "Yeh Dil Maange More!" His unshakable spirit and leadership were pivotal to the success of this operation.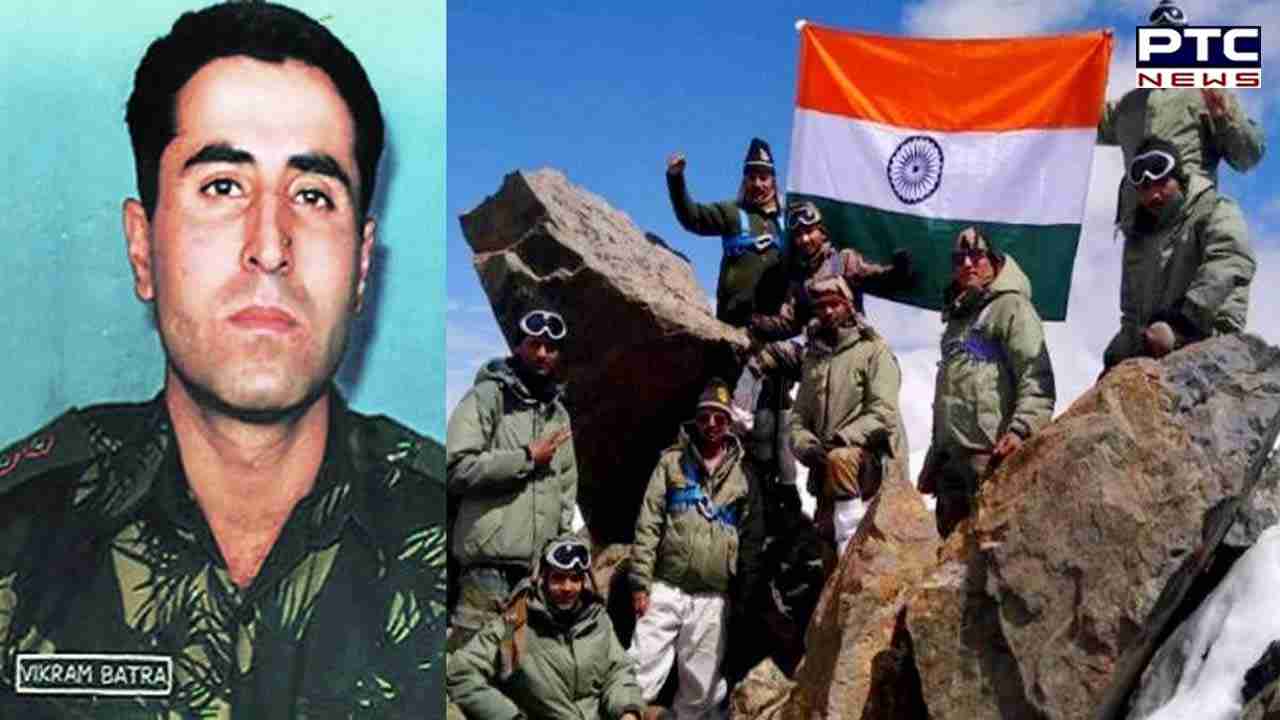 Sacrifice for the nation
Captain Vikram Batra's heroic journey was abruptly curtailed as he made the supreme sacrifice for his country. On July 7, 1999, during another critical mission aimed at reclaiming Point 4875, he was struck down by enemy fire, succumbing to his grievous injuries. In recognition of his unmatched courage, selflessness, and unwavering commitment to the nation, he was posthumously awarded the Param Vir Chakra, the highest military decoration for valor in India.
Legacy and inspiration
Captain Vikram Batra's legacy endures not only within the hallowed annals of the Indian Army's history but also within the hearts of the Indian populace. His saga has been immortalised through literature, documentaries, and the Bollywood film "Shershaah," released in 2021, which brought his inspiring journey to a broader audience.
His life continues to serve as a wellspring of inspiration for countless young Indians, inspiring them to join the armed forces and dedicate their lives to the service of the nation. His resounding words, "Either I will come back after hoisting the Tricolor, or I will come back wrapped in it, but I will be back for sure," resonate as a testament to his unwavering dedication.
- With inputs from agencies