New Delhi, January 30: Travelling by train? Know which trains are running late due to dense fog, icy weather and low visibility across North India.
As per the data by Indian Railways, as many as 13 trains are running late due to low visibility and rains.
Also Read: PM Modi, Amit Shah pay tributes to Mahatma Gandhi on Martyrs' Day
List of 13 trains running late:
1 02569 Darbhanga-New Delhi Clone Special 02:00 hrs
2 12397 Gaya-New Delhi Mahabodhi Express 01:00 hrs
3 13413 Malda Town- Delhi Farakka Express 01:15 hrs
4 15127 Banaras- New Delhi Kashi Vishwanath Express 01:30 hrs
5 11057 Chhatrapati Shivaji Maharaj Terminus-Amritsar Express 01:30 hrs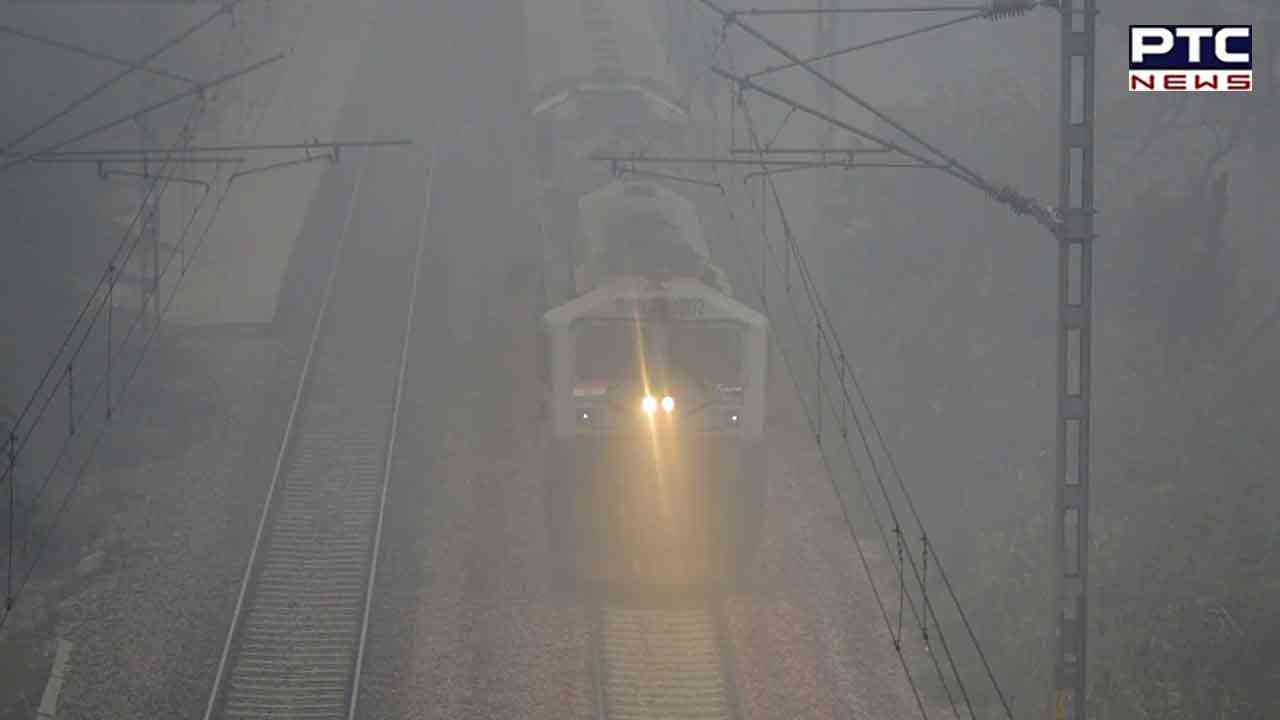 6 22181 Jabalpur-Hazrat Nizaumddin Gondwana Express 04:30 hrs
7 12919 Amdedkar Nagar-Shri Mata Vaishno Devi Katra Superfast Express 01:15 hrs
8 12615 MGR Chennai Central- New Delhi Grand Trank Express 04:00 hrs
9 12621 MGR Chennai Central- New Delhi Tamil Nadu Express 02:15 hrs
10 14205 Ayodhya Cantt- Delhi Express 02:30 hrs
11 12391 Rajgir-New Delhi Shramjeevi Express 03:15 hrs
12 14013 Sultanpur-Anand Vihar Terminal Sadbhavana Express 02:45 hrs
13 14207 Pratapgarh-Delhi Padmavat Express 01:00 hrs
Travellers also face delays and cancellation in aviation, road transport, highways and train operations all across the nation.
Meanwhile, fresh cloud patches over Delhi trigger a light to moderate spells of rainfall over the city.
Also Read: Rainfall continues in North-India; hailstorms damage crops in Rajasthan
Western Disturbances and tail of thunderstorms also prevail over North India. Huge moisture incursion from both seas, convergence and interesting topology is helping this chain of long thunderstorms.
- PTC NEWS