New Delhi, March 30 : A total of 3016 new Covid cases were recorded in the last 24 hours across the country with a daily positive rate of 2.73 per cent, a government release said on Thursday, adding that 15,784 doses of Covid vaccines were administered during the same period.
According to the release, 1,10,522 tests were conducted in the last 24 hours, taking the total number of tests conducted so far to 92.14 crores.
Also Read: Amritpal Singh's Exclusive Live: Amritpal Singh appeals supporters to join 'Sarbat Khalsa' on Baisakhi
It stated further that a total of 1,396 recoveries were made from the virus in the last 24 hours, taking the total number of recoveries to 4,41,68,321.
It stated that 220.65 cr total vaccine doses (95.20 cr Second Dose and 22.86 cr Precaution Dose) have been administered so far under Nationwide Vaccination Drive.
Further, India's active caseload currently stands at 13,509 with a rate of 0.03 per cent per day and with a recovery rate currently standing at 98.78 per cent.
It stated that the weekly positivity rate stands at 1.71 per cent.
Meanwhile, Delhi Health Minister Saurabh Bhardwaj called an emergency meeting on Thursday afternoon after 300 fresh Covid-19 cases were recorded in the Capital on Wednesday.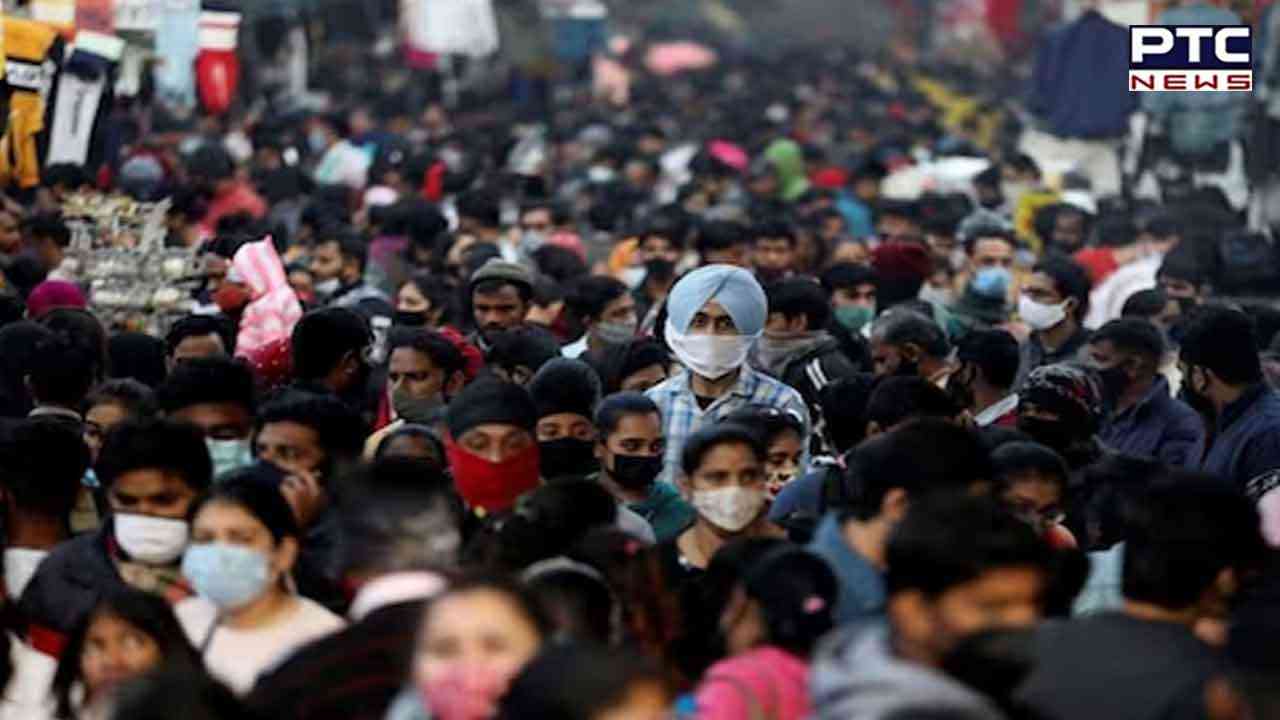 "Health Minister Saurabh Bhardwaj will hold a meeting with the officers and specialist doctors associated with the health department this afternoon," officials said.
The Special Secretary, Health Department, Director of General Health Services, Nodal Officer for Oxygen and Testing and Medical Directors of several hospitals including Lok Nayak Jai Prakash Narayan (LNJP) will be present in the meeting.
The country recorded new 2,151 Covid cases between Tuesday and Wednesday with a daily positive rate of 1.51 per cent, an official statement said on Wednesday, adding that 11,336 doses of vaccines were administered in the last 24 hours.
Meanwhile, Delhi recorded 300 fresh Covid-19 cases and two deaths on Wednesday, marking a sharp uptick in infections over the last 24 hours.
According to a bulletin issued by the Delhi Health department on Wednesday, the capital registered two deaths from Covid over the last 24 hours.
The Ministry of Health and Family Welfare issued revised guidelines for Covid-19 in the wake of the surge of cases in the past week across the country.
As per the revised Covid-19 guidelines, maintain "Physical distancing, indoor mask use, hand hygiene, Symptomatic management (hydration, antipyretics, antitussive) Monitor temperature and oxygen saturation (by applying a SpO probe to fingers) Stay in contact with the treating physician.
Also Read: Amritpal still absconding: Security tightened in Punjab's Hoshiarpur; Marnaian village sealed
Additionally, in moderate or severe diseases at high risk of progression, the guidelines recommend, "Consider Remdesivir for up to 5 days (200 mg IV on day 1 followed by 100 mg IV OD for the next 4 days)".
- ANI