PTC Web Desk: The crime branch of the Haryana Police has achieved a major success with the arrest Aamir, the accused in the recent communal unrest in Nuh district. Hailing from Didhara village, Aamir was arrested after a brief exchange of gunfire. He was then taken to a hospital. A country-made pistol and five cartridges were recovered from his possession.
Acting on a tip-off, the police launched a search operation based on information that the accused, accompanied by his accomplices, was hiding in the Aravalli hills near Tauru.
According to the police, Aamir is a seasoned criminal with a bounty of Rs 25,000 on his head. He is purportedly linked to at least 100 criminal incidents in the Delhi National Capital Region (NCR), primarily encompassing burglaries at prominent showrooms. Furthermore, he is also involved in a murder case in Tauru.
The police said they were looking for other accused who had allegedly been hiding in the Aravalli hills.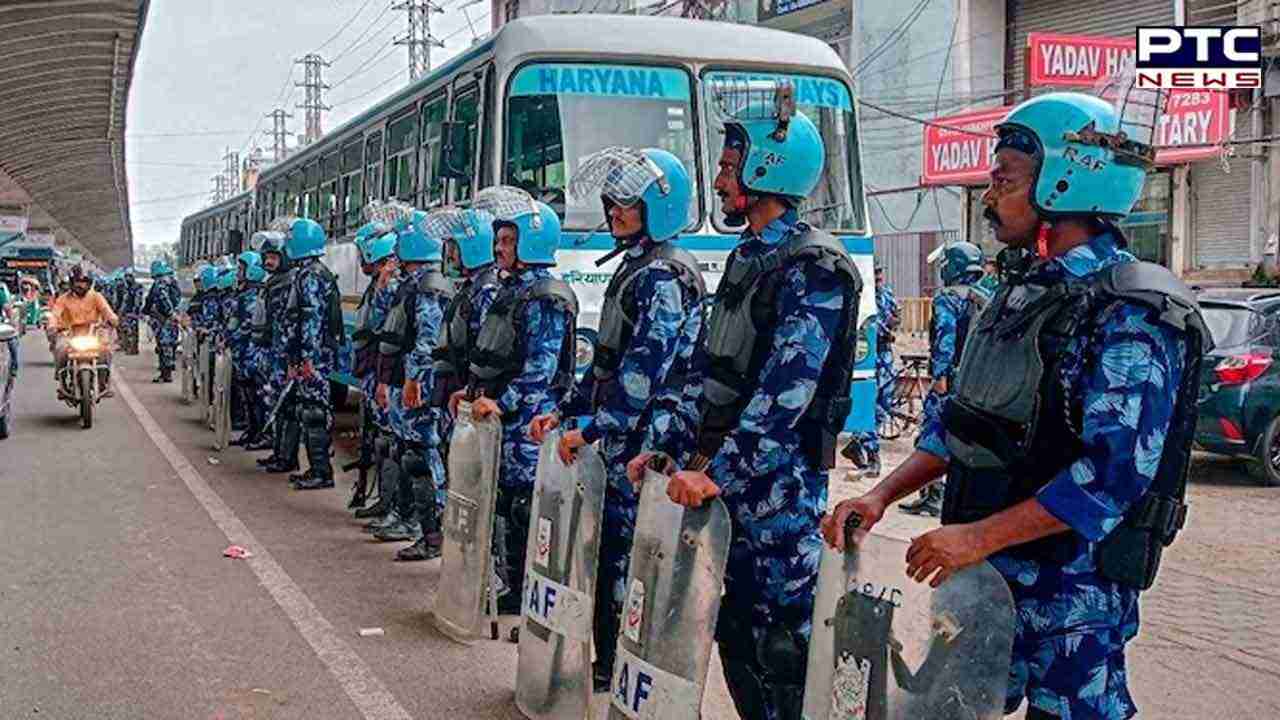 As per information, Aamir opened fire on the police, following which the police also retaliated. As a result, Aamir sustained a gunshot wound to his leg. This marks the second instance of such an armed confrontation between the police and individuals implicated in the communal violence incident.
As per information, 280 persons have been arrested so far in connection with the Haryana Nuh violence, and 61 FIRs have been registered. 
A case has also been registered against 12 for spreading rumours on social media. The police have arrested one person in this case.
At least six persons, including two home guards, died in the communal clashes in haryana's Nuh when the Vishva Hindu Parishad's Braj Mandal Yatra was attacked by a mob on July 31.
- With inputs from agencies
Join Whatsapp Channel