Hyderabad, September 07: In India, the police play a vital role in maintaining law and order, ensuring public safety, and upholding justice. Their dedication and commitment to serving the public often go above and beyond the call of duty. A recent incident in Hyderabad showcases the selfless dedication of one woman police officer, Ms. Dhana Laxmi.
Ms. Dhana Laxmi, an Assistant Commissioner of Police in the South West Zone of Hyderabad, demonstrated exceptional commitment when she took it upon herself to clear a blocked drain near the Tolichowki flyover. The drain blockage had resulted in waterlogging in the area, causing inconvenience to commuters.
The Hyderabad Traffic Police shared a video of this inspiring incident on September 5, capturing the moment when Ms. Dhana Laxmi fearlessly used her own hands to remove plastic waste and garbage from the clogged drain.
In their social media post, the Hyderabad Traffic Police commended her actions: "Smt D Dhana Laxmi, ACP Tr South West Zone, cleared the waterlogging by removing the clog at drain water near Tolichowki flyover."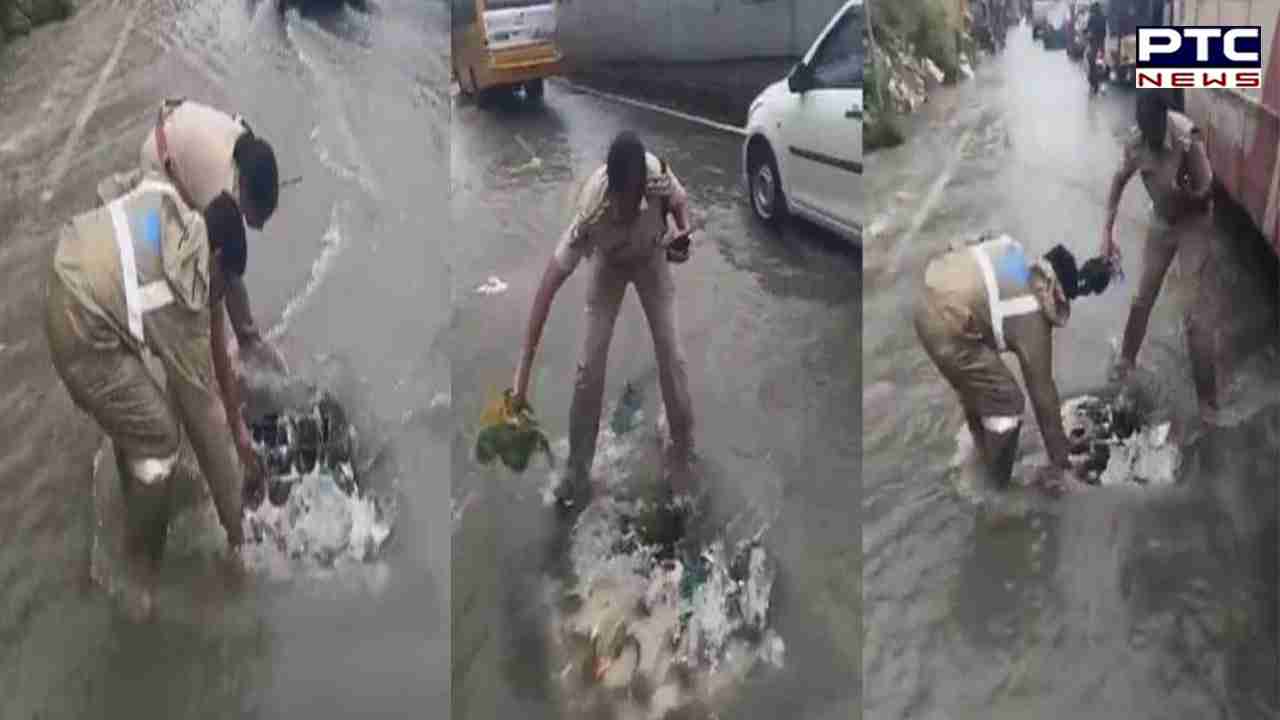 The video quickly garnered significant attention, amassing over 250,000 views, nearly 4,000 likes, and numerous comments from social media users. Many praised the police officer's dedication to her duty, especially in the face of challenging conditions.
While applauding her efforts, one user noted, "Whatever the traffic police have done, it has been to clear the water logs and the traffic."
Another user commented, "Great work! But there should be advanced planning to avoid these situations."
This incident serves as a powerful reminder of the dedication of police officers who often go to great lengths to ensure the well-being of their communities, even in situations as challenging as clearing clogged drains to prevent waterlogging and traffic disruptions.
Also Read: Guinness World Record: 6-year-old Simar Khurana becomes world's youngest video game developer
- With inputs from agencies