PTC Web Desk: In response to escalating diplomatic tensions between India and Canada, the Indian Government has issued a comprehensive advisory for Indian citizens and students currently residing in Canada. The advisory has been crafted with the primary objective of ensuring the safety and well-being of Indian nationals in light of the evolving situation.
Exercising Caution: Indian nationals residing in Canada have received a strong recommendation to exercise the highest level of caution in their day-to-day activities and movements. This advisory places significant emphasis on the need for vigilance during these uncertain times.
Avoidance of Specific Regions: The advisory further advises individuals to refrain from travelling to certain unspecified regions and potential venues in Canada. While the exact locations were not disclosed in the advisory, it is understood to be a precautionary measure intended to safeguard Indian nationals from potential risks.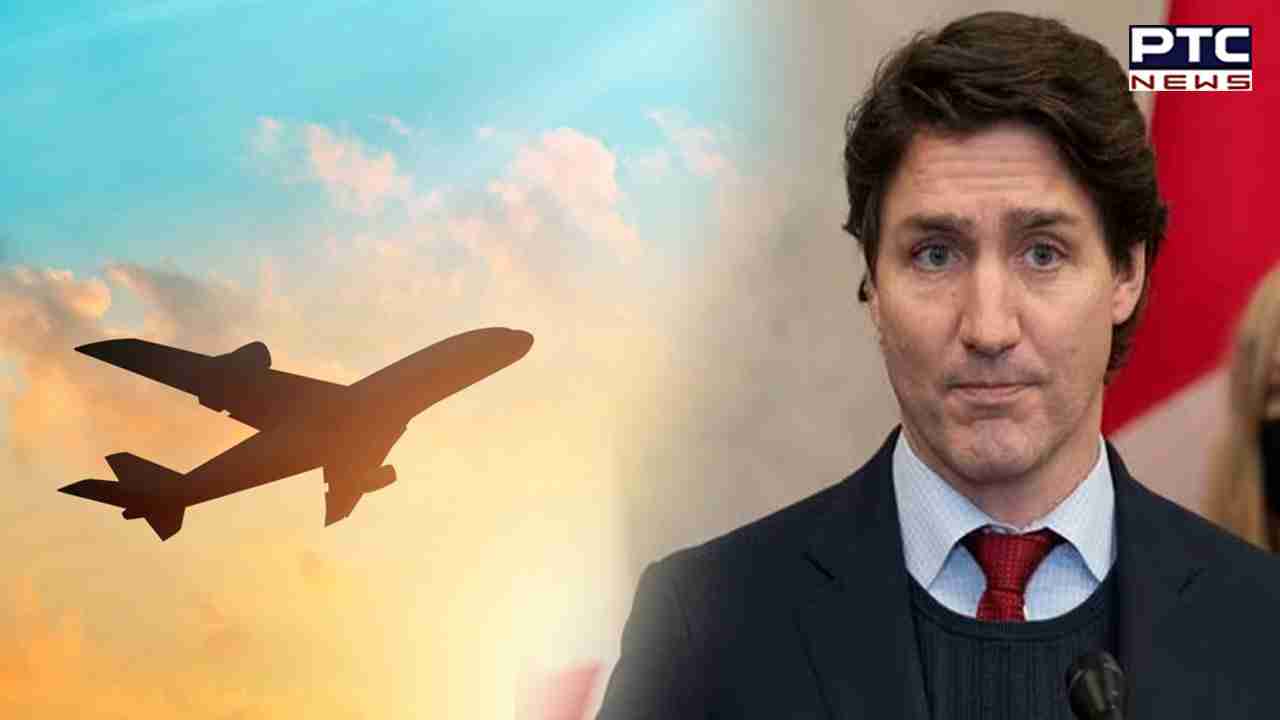 Special Caution for Students: Indian students pursuing their education in Canada have been singled out for special attention in the advisory. They have been strongly urged to exercise extreme caution and maintain a vigilant stance in their surroundings. The government's particular concern is focused on the safety and well-being of its student community.

Emergency Registration: In a significant initiative, Indians residing in Canada have been strongly encouraged to register on the madad.gov.in portal. This registration process is deemed essential and will serve as a vital resource in the event of any unforeseen emergencies, guaranteeing prompt assistance and support from Indian authorities.
In light of these developments, it is strongly recommended for Indian nationals and students currently in Canada to remain informed about the latest updates and diligently adhere to the guidelines outlined in the advisory, thereby ensuring their personal safety and security while in the host country.


Read advisory in detail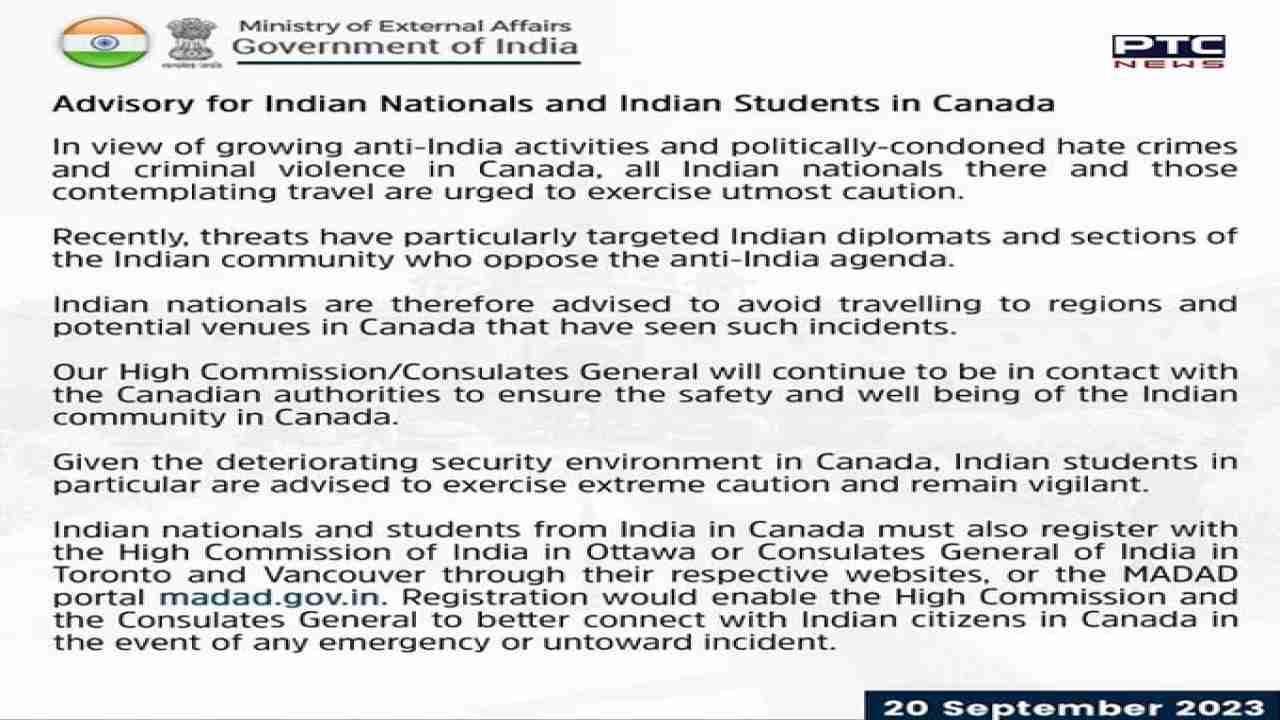 - With inputs from agencies
Join Whatsapp Channel