Mandya, March 12: On Sunday, Prime Minister Narendra Modi held a mega road show in the Mandyan district of Karnataka. PM Modi had a grand welcome, a huge crowd gathered at his arrival and showered with flower petals and raised slogans during his roadshow.

Prime Minister Narendra Modi had arrived in Mandya to lay the foundation stone of multiple projects and inaugurate the Bengaluru-Mysuru Expressway. PM Modi had a rousing welcome by the locals of Karnataka.
According to reports all the BJP supporters lined on both sides of the streets through which the Prime Minister's convoy passed. The Prime Minister was also seen greeting people and waving at them.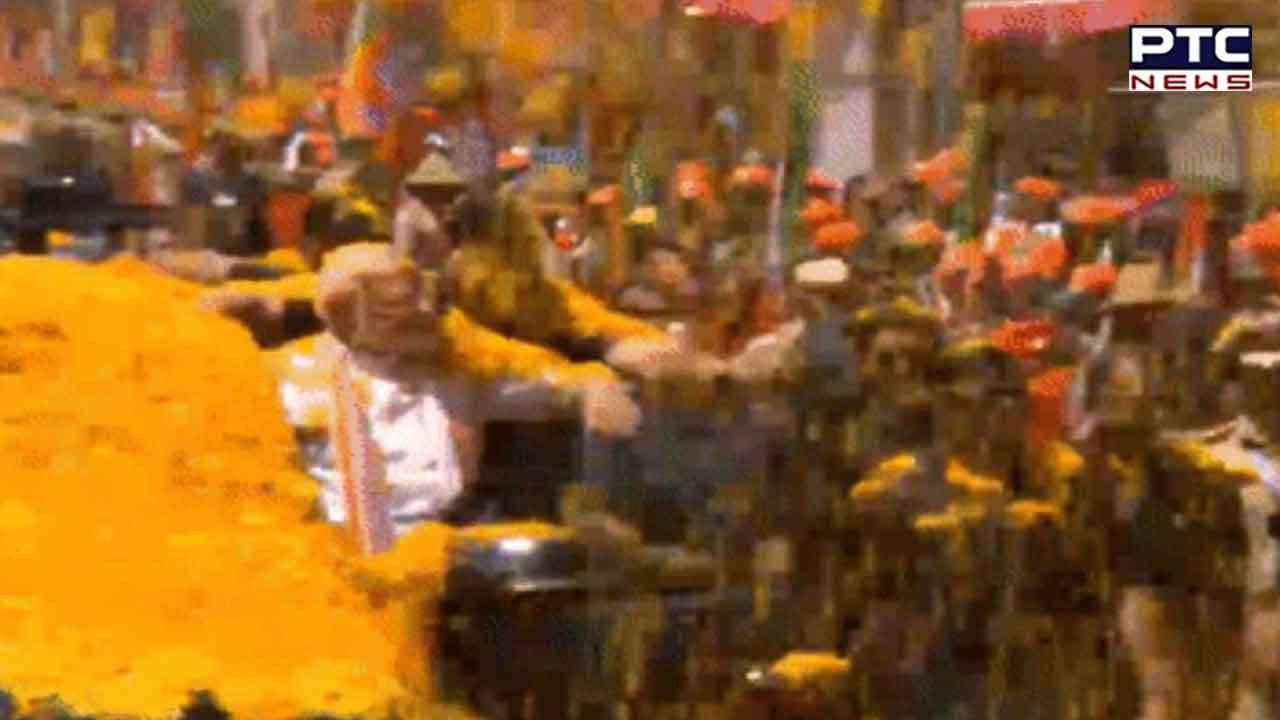 Also Read: PM Modi on 6th Karnataka trip to inaugurate Bengaluru-Mysuru Expressway today
During his visit, the Prime Minister will dedicate and lay the foundation stone of projects worth around Rs 16,000 crore.
According to Prime Minister's Office (PMO), at around 12 noon, the PM will dedicate and lay the foundation stone of key road projects in Mandya. Thereafter, at around 3:15 pm, he will inaugurate and lay the foundation stone of various development initiatives in Hubballi-Dharwad.
"The rapid pace of development of infrastructure projects has been a testament to the vision of the Prime Minister to ensure world-class connectivity across the country. Moving ahead in this endeavour, Prime Minister will dedicate the Bengaluru-Mysuru Expressway to the nation," the PMO said.
The upcoming projects involves 6-laning of the Bengaluru-Nidaghatta-Mysuru section of NH-275. The 118 km long project has been developed at a total cost of around Rs 8,480 crore. This project will reduce the travel time from around 3 hours to about 75 minutes. It will act as a catalyst for socio-economic development in the region.
Later, Prime Minister will also lay the foundation stone for Mysuru-Kushalnagar 4-lane highway.
Spread over 92 Km, the project will be developed at a cost of around Rs 4130 crore.
The project will play a key role in boosting the connectivity of Kushalnagar with Bengaluru and will help halve the travel time from about 5 to only 2.5 hours.
Also Read: COVID cases: India reports single-day rise of 524 cases, highest after gap of 113 days
- ANI