PTC News Desk: On Monday, the Central Bureau of Investigation (CBI) reached the residence of former Bihar Chief Minister Rabri Devi in Patna for questioning in connection with an alleged land-for-jobs scam.

The sources from CBI said that the team has visited Rabri Devi's residence on Monday morning in connection with the land-for-job case. The official version from the CBI is awaited, they informed that it is not a raid or search.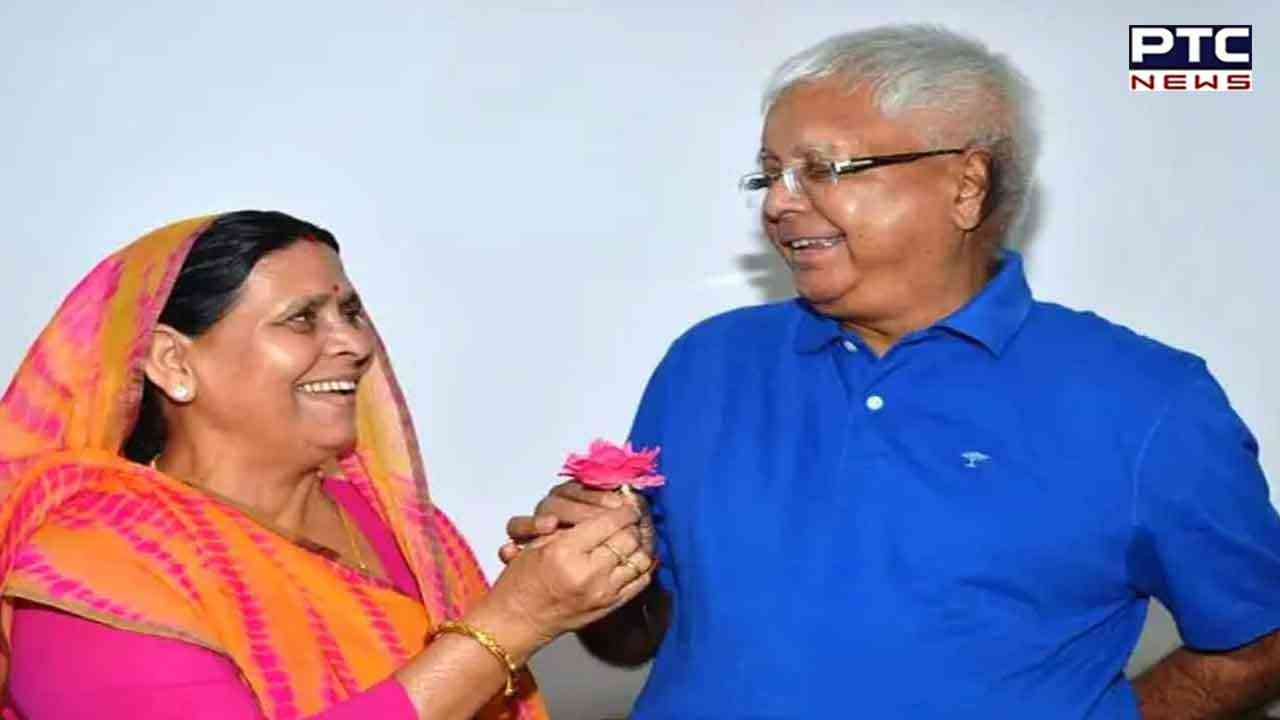 Also Read: Delhi Liquor Case: Former Delhi Dy CM Sisodia's CBI custody ends
The questioning session comes after a day when all the eight Opposition parties wrote a letter to Prime Minister Narendra Modi, alleging a misuse of central agencies for the BJP's political motives.The signatories among them were Rabri Devi's son and Bihar's Deputy Chief Minister Tejashwi Yadav. The letter which was sent to PM Modi was mentioned former Bihar Chief Minister and Rashtriya Janata Dal (RJD) patriarch Lalu Prasad Yadav among opposition leaders targeted by central agencies. It said the moves of central agencies "had often sparked suspicion that they were working as extended wings of the ruling dispensation".
According to information, CBI claimed in the statement, "During the investigation, it has been found that the accused in conspiracy with the then GM Central Railways and CPO, Central Railways engaged persons as substitutes in lieu of land either in their name or in the name of their close relatives. This land was acquired at prices lower than the prevailing circle rate and much lower than the market rate. It was also alleged that the candidates have used false TC and submitted false attested documents to the Ministry of Railways."
The Central Bureau of Investigation's land-for-jobs case names Yadav, Rabri Devi, their daughters Misa and Hema, among others. An FIR was registered on May 2022, where accuses the Yadav and his family members of buying land at throwaway rates in return for giving out jobs during his tenure as Union Railway Minister from 2004-2009.
Further allegations were made, where an unknown Public Servants of the Indian Railway did not follow the instructions or guidelines etc issued by the department during the relevant period for the appointment of substitutes in group D posts in Railways.
The FIR added, "Out of seven instances of land transfer, it is revealed that three sale deeds were executed in favour of Rabri Devi, wife of Lalu Yadav, one sale deed was executed in the name of Misha Bharti, daughter of Lalu Prasad Yadav, one sale deed was executed in favour of M/s AK Infosystems Private Limited, in which later Rabri Devi became major shareholder, in the year 2014 and currently she is one of the Director of the Company. Two gift deeds were executed in favour of Hema Yadav, daughter of Lalu Prasad Yadav."
Also Read: US: Two dead, six injured in fatal shooting at Georgia house party
- ANI