PTC News Desk: The Myanmar junta has confirmed it carried out an air strike on Tuesday on a village near Pazigyi, in Sagaing region's Kanbalu township, resulting in the death of at least 100 people, including many children and reporters.
Witnesses reported that a fighter jet dropped bombs directly onto a crowd of around 150 people at around 8 am. A helicopter was then seen about half an hour later, firing at the site.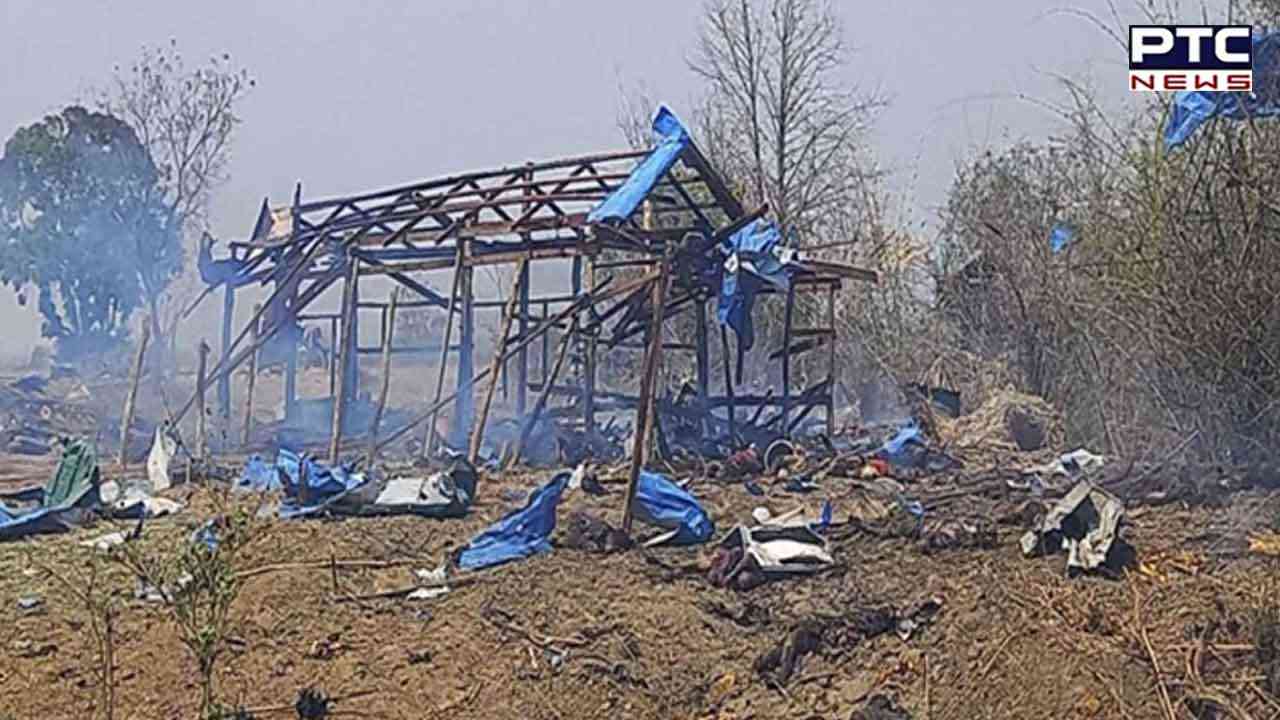 Also Read: Four killed in firing incident inside Bathinda military station
The Myanmar military government stated that the attack was in response to an office opening ceremony of the People's Defence Force, the armed wing of the National Unity Government. The spokesperson also claimed that some of those killed were anti-coup fighters in uniform, and that some deaths were attributed to mines planted by the People's Defence Force.
The United Nations, US State Department, and National Unity Government have all condemned the attack as a "heinous act" and a "war crime", respectively. They have also reiterated calls for the military to end its campaign of violence against the Myanmar population.
- With inputs from agencies