New Delhi, January 29: On Sunday morning President Droupadi Murmu inaugurated Udyan Utsav-2023. Amrit Udyan will be opened for visitors from January 31 to March 26, between 10 am and 4 pm, a statement issued by the Rashtrapati Bhavan on Sunday said.

It is the opening of the Rashtrapati Bhavan gardens, including the rechristened 'Amrit Udyan', for the public. On Saturday, the iconic Mughal garden at the Rashtrapati Bhavan was renamed to Amrit Udyan.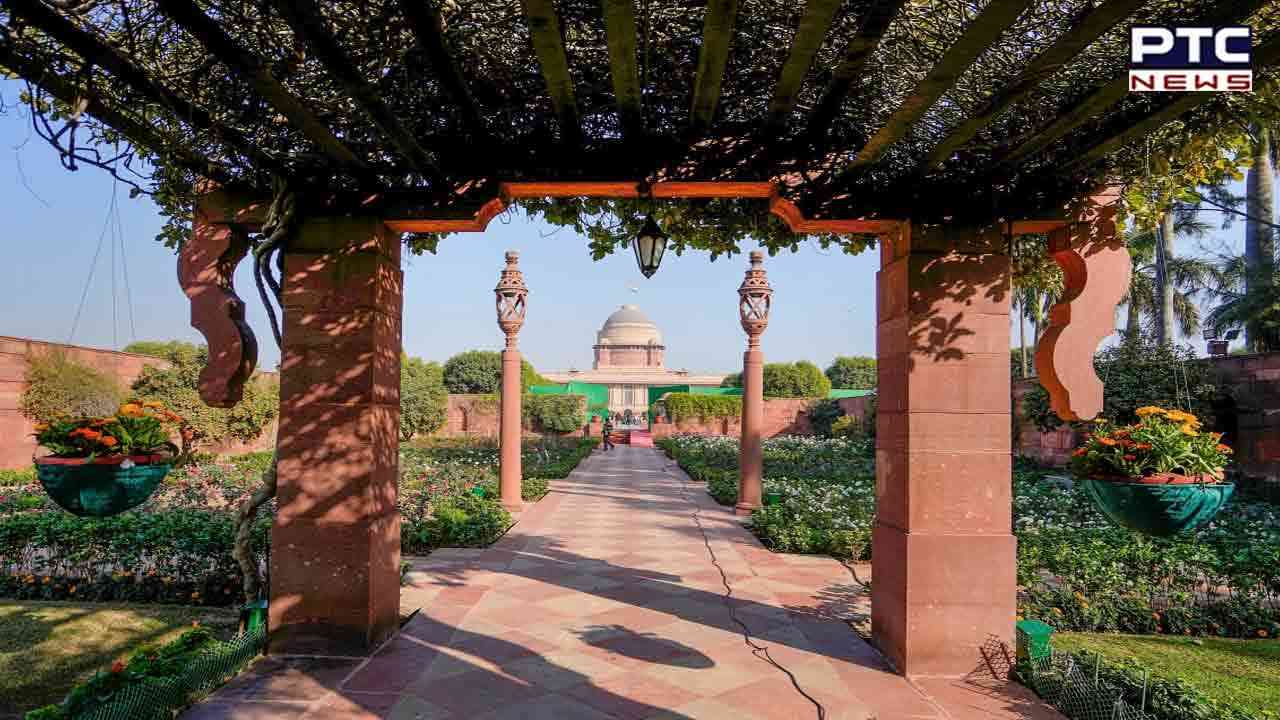 Also Read | AAP dissolves Chandigarh unit, to announce new office-bearers soon

The garden was open to the public once a year and people can visit from January 31 this year. The garden will be opened for special categories from March 28 to 31.
In March 28 it will be opened for farmers, for differently-abled persons on March 29, for defence, paramilitary forces and police personnel on March 30 and for women, including tribal women's self-help groups, on March 31.
Previously, the garden at Rashtrapati Bhavan included East Lawn, Central Lawn, Long Garden and Circular Garden. At the time and tern of former presidents Dr APJ Abdul Kalam and Ram Nath Kovind, more gardens were developed, namely, Herbal-I, Herbal-II, Tactile Garden, Bonsai Garden and Arogya Vanam.
For this year Udyan Utsav, there are other attractions, where the visitors will be able to see specially cultivated tulips of 12 unique varieties which are expected to bloom in phases. This time, the gardens -- Herbal Garden, Bonsai Garden, Central Lawn, Long Garden and Circular Garden -- will be open to the public for about two months.
People can book their slots well in advance online. Booking can be made at https://rashtrapatisachivalaya.gov.in or https://rb.nic.in/rbvisit/visit_plan.aspx.
Also Read: Odisha Health Minister Naba Das shot by cop, accused

nabbed
"Times New Roman","serif"">
- With inputs from agencies