New Delhi, September 25: In a world that often seems too busy to notice the quiet struggles of ordinary families, there are stories that break our hearts and call for our collective compassion. One such story is that of little Zaisha Kaur, a seven-month-old warrior battling an unforgiving foe known as Spinal Muscular Atrophy Type 1 (SMA Type 1). Her family's journey is a heart-wrenching testament to love, courage, and the relentless pursuit of hope in the face of overwhelming odds.
SMA Type 1, a rare and debilitating genetic disorder, has descended upon Zaisha Kaur's family like a storm, threatening to shatter the dreams they had for their beloved daughter. This relentless condition has cast a long, dark shadow over their lives, but they refuse to succumb to despair. Instead, they are waging a battle not just against SMA Type 1, but against the formidable barriers of financial hardship.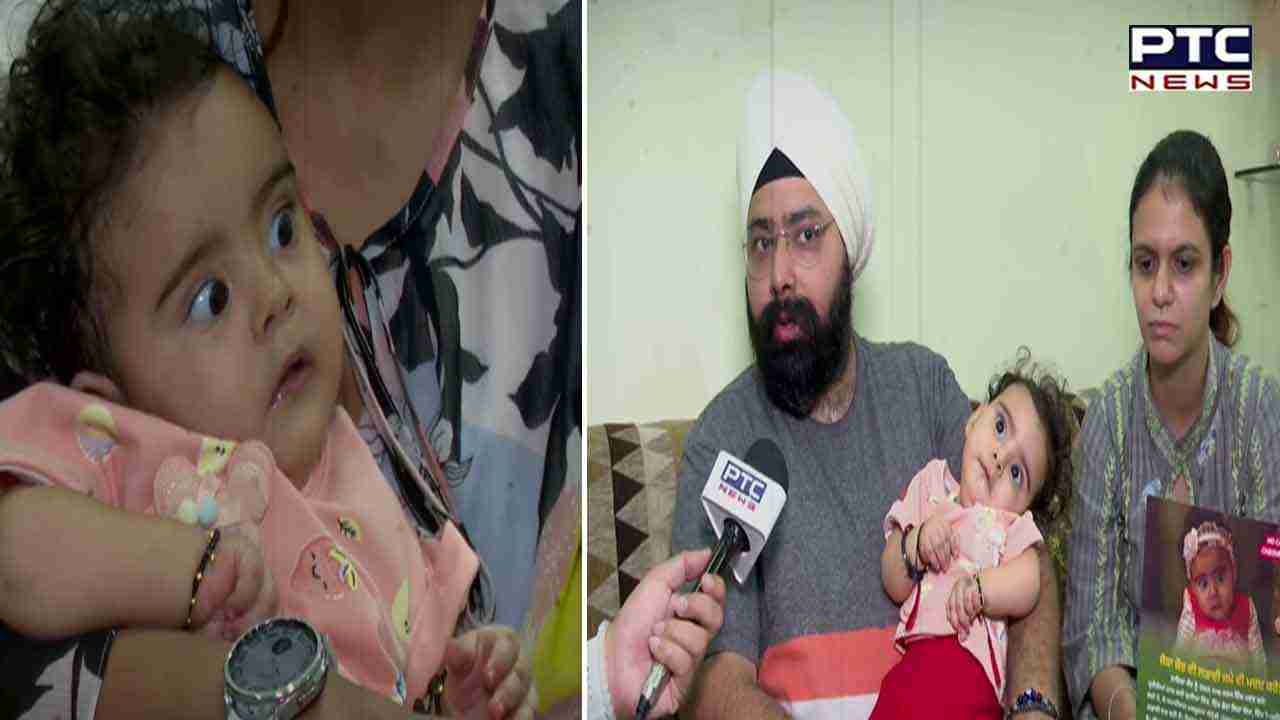 At the heart of their struggle lies a staggering dilemma. Zaisha Kaur desperately needs a life-saving injection, a glimmer of hope that costs a whopping Rs 17.5 crore. For a middle-class family like the Kaur's, this sum is an insurmountable mountain. It is a cruel irony that a young life, so full of potential, is hanging in the balance because of the exorbitant cost of a medical intervention that could save her.


In their pursuit of a lifeline for their precious daughter, Zaisha Kaur's family has embarked on a journey of fundraising. They have reached out to the compassionate hearts of the community, imploring for support, and have even penned a heartfelt plea to the Union Health Ministry. Doctors have made it clear that Zaisha must receive the vaccine before she turns one.
Every day is a painful reminder of the ticking clock, each moment laden with the anguish of Zaisha's parents. Her father and mother bear the weight of their daughter's suffering with unwavering strength, but their tears are an agonising testament to the pain they carry. It is not easy to watch their child endure such hardship, knowing that the window of opportunity to provide her with a fighting chance is rapidly closing.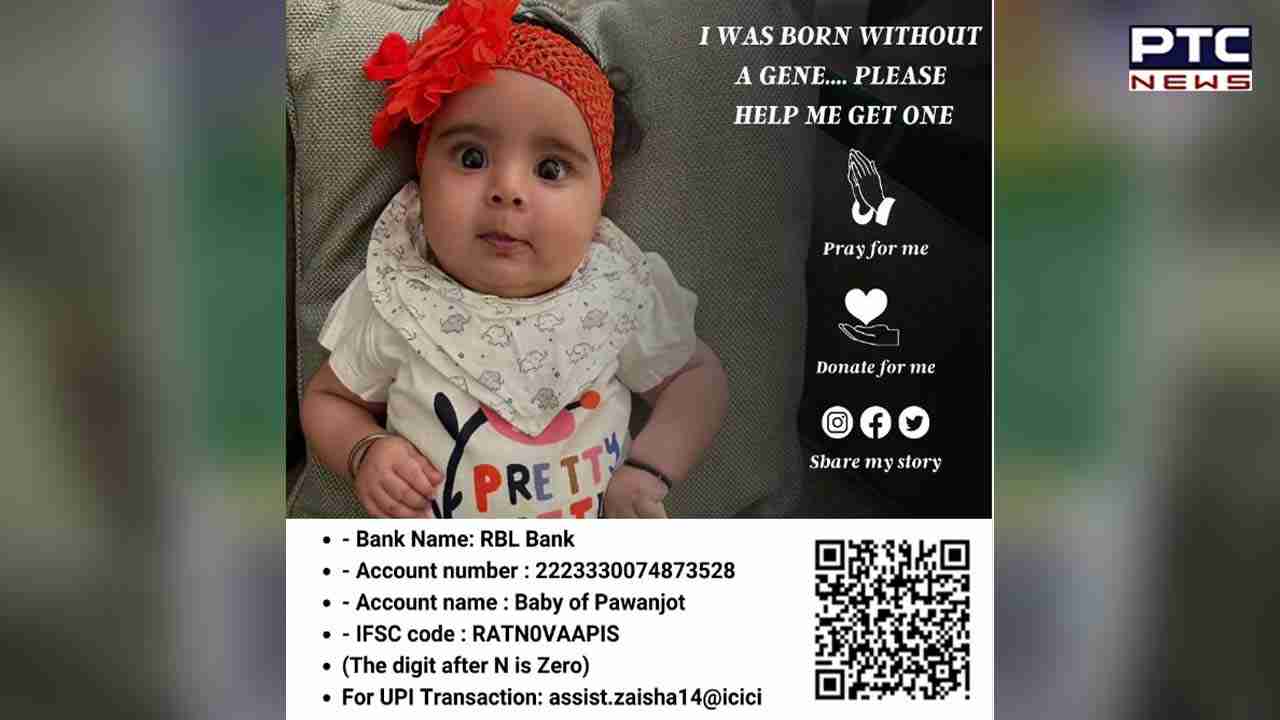 Spinal Muscular Atrophy Type 1 is a relentless adversary, and Zaisha Kaur is engaged in a battle that she did not choose. Her family, however, has chosen to fight with every ounce of their being, and they do so not only for their daughter but for the countless other families who have faced or will face the same devastating challenge.

The Kaur family's plea is not just for themselves but for the very essence of humanity's capacity for compassion and empathy. It is a call to action, a call to stand with them in their darkest hour, and a call to ensure that no child's life is ever defined by the size of their parents' bank account.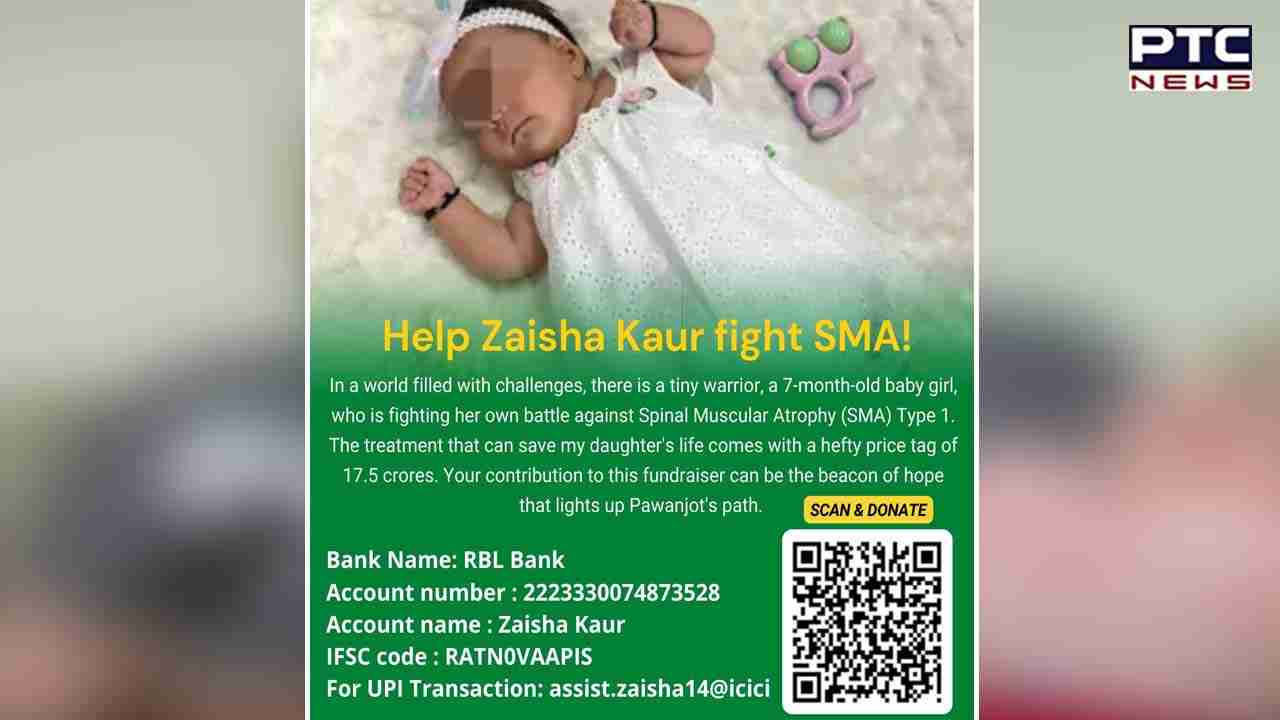 As we read Zaisha Kaur's story, let us remember that our collective response can change the course of her life. The value of a single life is immeasurable, and our willingness to extend a helping hand can transform a desperate plea into a story of triumph over adversity. Zaisha's life hangs in the balance, but the power to rewrite her story lies within our hands.Please spread the word and donate to save a little precious life.

- With inputs from our correspondent
Join Whatsapp Channel