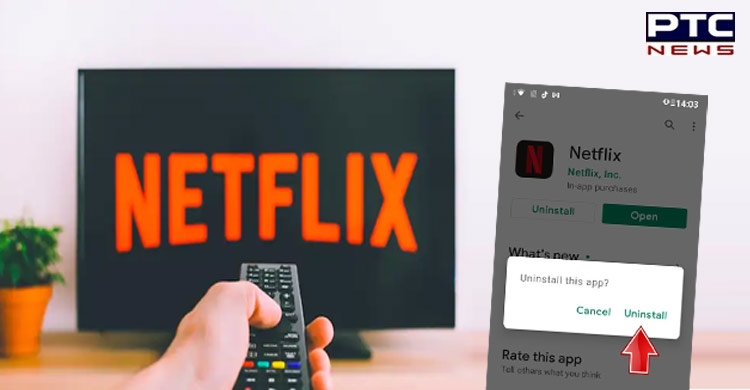 Washington (US), July 21: Although Netflix had predicted a difficult second quarter with a significant drop in paying members, today's financial report offered a far more positive image. Between April and June, the site lost 970,000 members, instead of the expected 2 million. As a result, share prices increased by 7% in after-hours trading.

As per GSM Arena, the less expensive ad-supported tier is expected to launch in early 2023, and the same timeframe applies to cracking down on the 100 million homes that use shared passwords but do not pay for the service. Despite the fact that losing 1 million paying customers appears to be a significant setback for the company, its revenue climbed by 8.6 percent.
According to Netflix, this was accomplished through an increase in average paid memberships and ARM (Average Revenue per Membership). The company could have faced more loss if not for Netflix's USD339 million loss from the impact of foreign exchange.
The strong dollar has a detrimental influence on the company's performance in dollars as it consolidates its holdings in international markets. Furthermore, Netflix warned investors of coming difficulties and specified both immediate and long-term sales-boosting measures.
Also Read | Punjab CM Bhagwant Mann admitted to hospital after feeling unwell: Reports
According to the company's estimates, there will be 1 million more members in the third quarter of 2022 than there were in the third quarter of 2021. (4.4 million).
So according to plans, the ad-supported tier must get Microsoft on board for Netflix to launch it in "early 2023." It will first begin in locations where consumers are more inclined to spend more money before moving to other areas after Netflix has evaluated the effectiveness of the new strategy. According to GSM Arena, the corporation believes that more paying subscribers would join as a result.
Netflix will begin dealing with password-sharing members early next year. In addition to the 200 million accounts that have previously been paid, the research showed that over 100 million families are avoiding paying. After the corporation decides which approach to follow, the new ideas and features will be implemented.
Also Read | India to get its 15th President today: Counting begins
-PTC News