PM Narendra Modi COVID Review Meeting: As active coronavirus cases in Punjab surged to 12,616, Punjab Chief Minister Captain Amarinder Singh on Wednesday asked the Centre to review its immunization strategy to vaccinate all age groups in selected areas. Even as he announced that a stricter policy was being formulated to deal with the second peak of coronavirus in Punjab.
The Chief Minister also called for occupation-based immunization for school and college students and teachers, judges, bus drivers and conductors, Panches/sarpanches, Mayors/Municipal Committee Presidents/Counsellors, MLAs, MPs, etc. for normalization of crucial activities and check super-spreaders.
Also Read | Shocking! Elderly mother dies on the spot after son slaps her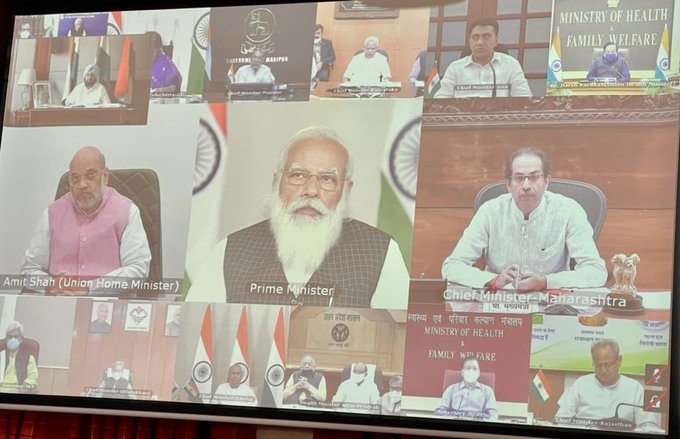 He advocated the early opening of the courts to end the wait for justice for citizens, and also of schools and colleges to bridge the gap between poor and affluent families in terms of education.
Captain Amarinder Singh blamed the fatigue and laxity in following COVID Appropriate Behaviors, large social and religious gatherings, and efforts at normalization such as the opening of schools and colleges for a surge in coronavirus cases in Punjab.
Also Read | Baby girl born onboard an IndiGo flight from Bengaluru to Jaipur

Large positivity was seen in the state's young population, he said, adding that the trend was worrying as the state had reported a total of 1475 cases and 38 deaths on Monday, preceded by 1843 cases and 43 deaths the day before.
During Prime Minister Narendra Modi's virtual Covid review meeting with chief ministers of all states, Captain Amarinder suggested that any area where weekly testing shows a doubling of positivity rates should immediately be considered for vaccination of all age groups.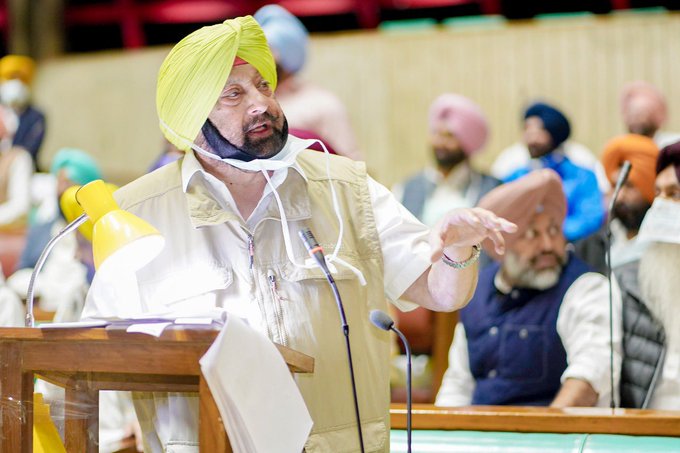 This would lead to better outcomes than the periodic cycles of vaccination targeting a small section of the population at each cycle, he said.
Apart from covering the entire population in selected areas, certain co-morbidity situations should also be covered across the state, the Chief Minister recommended, as Punjab continued to grapple with its second peak of coronavirus, which started from mid-February 2021.
He further reiterated the demand for permission by the Centre to use the State Disaster Relief Fund, already available with the state, for COVID management. The Ministry of Home Affairs, Government of India may issue the approval urgently, he stressed.
Click here to follow PTC News on Twitter.
-PTC News