Chhattisgarh Election 2023: In a significant electoral showdown, Madhya Pradesh and Chhattisgarh are witnessing a fierce battle between the BJP and Congress as they head to the polls. Chhattisgarh gears up for the second phase of voting, featuring 958 candidates vying for 70 assembly seats across 19 districts. Simultaneously, Madhya Pradesh witnesses a participation of over 2,000 candidates competing for 230 seats in the state assembly.
The polls showcase prominent leaders such as Madhya Pradesh Chief Minister Shivraj Singh Chouhan and state Congress chief Kamal Nath. Chouhan and Nath, central figures in their respective parties, are actively engaged in today's electoral fray. In Chhattisgarh's Patan constituency, a triangular contest unfolds among the ruling Congress, BJP, and Janata Congress Chhattisgarh. Chief Minister Bhupesh Baghel, representing Congress, confronts BJP's Vijay Baghel, while the Janata Congress Chhattisgarh introduces Amit Jogi, son of the party's leader and former Chief Minister Ajit Jogi, in the same seat.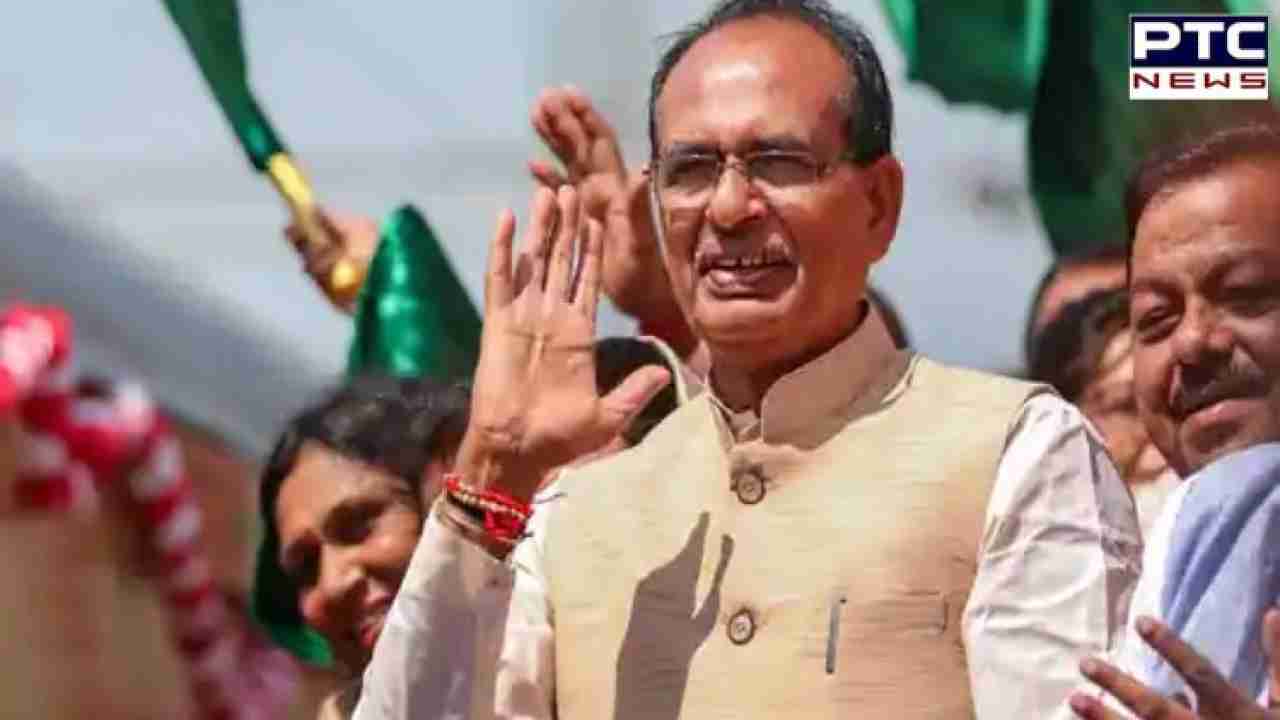 Expressing his sentiments after casting his vote, Kamal Nath emphasized the electorate's dissatisfaction with issues like corruption, unemployment, farmers' distress, and challenges faced by small traders. He asserted that the citizens of Madhya Pradesh hold a comprehensive understanding of the state's situation.
Meanwhile, Shivraj Singh Chouhan, accompanied by his wife Sadhna Singh, received a warm welcome from a large gathering of women in Sehore during his temple visit. A circulating video captured the traditional 'tilak' application on their foreheads, followed by Sadhna Singh distributing sweets to the women.
However, disruptions marred the voting process in Madhya Pradesh's Morena district soon after the polling commenced. Reports indicated firing in Dimmi Vidhan Sabha's Mirgham village, resulting in injuries to two individuals. The incident also led to an attempt to manipulate the voting process, culminating in a stampede that caused injuries to two more people.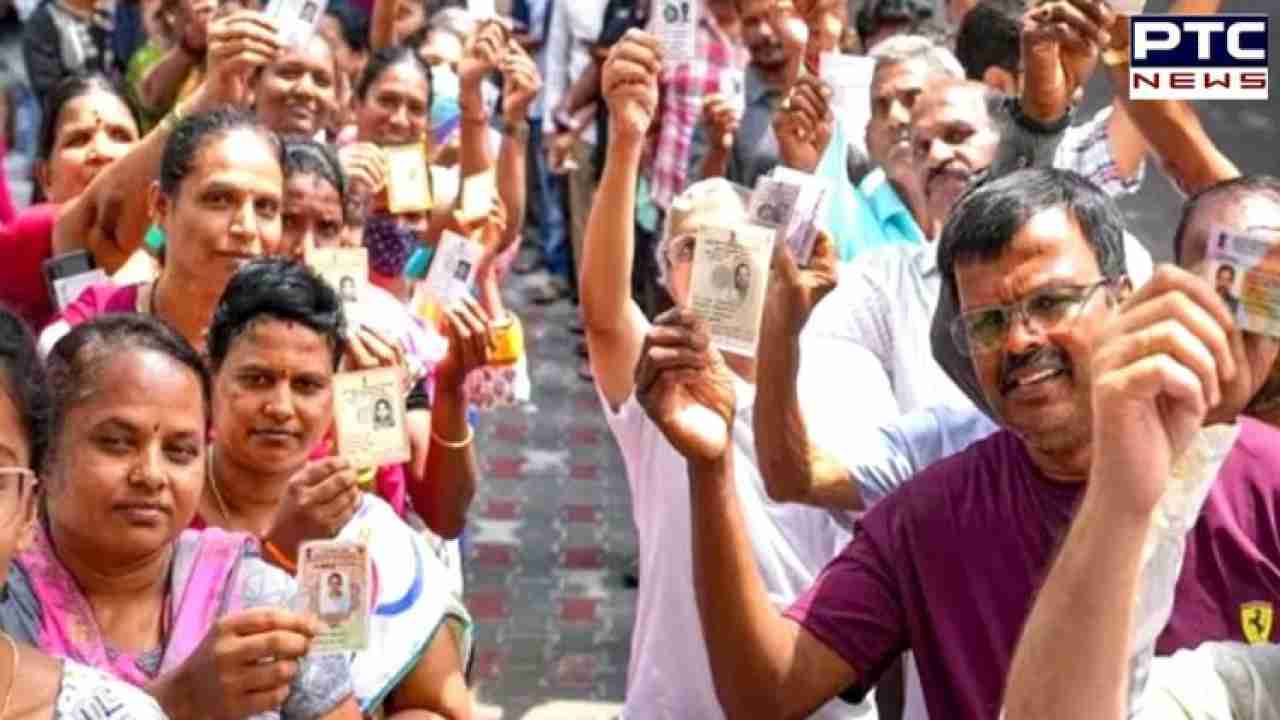 Key points in the ongoing polls in Madhya Pradesh and Chhattisgarh
The electoral battlegrounds of Madhya Pradesh and Chhattisgarh witness a fierce contest between the BJP and Congress. In Madhya Pradesh, the BJP endeavors to maintain its reign, emphasizing successful implementation of state and central schemes. In contrast, the Congress banks on anti-incumbency and allegations of corruption against Shivraj Singh Chouhan to sway the electoral tide.
Notable faces contesting include Chouhan from the Budhni constituency against Congress' Vikram Mastal, known for his portrayal of 'Hanuman' in 'Ramayan 2'. Other prominent contenders encompass former Union Minister Narendra Singh Tomar, Union Minister Prahlad Singh Patel, and former Chief Minister Kamal Nath from Chhindwara.
Kamal Nath, competing against BJP's Vivek Bunty Sahu in Chhindwara, previously secured victory in the by-elections with a significant margin. The political landscape also features BJP's Kailash Vijayvargiya facing off against former Indore Mayor Sanjay Shukla from the Indore-1 seat.


Madhya Pradesh's political turmoil ensued after Jyotiraditya Scindia's departure from the Congress, leading to Chouhan's return to power. Chouhan, referring to himself as 'mama' (maternal uncle), reiterated his popularity and Prime Minister Narendra Modi's appeal among the public.
Scindia, now the Civil Aviation Minister and BJP leader, persuaded Hirendra Singh alias Bunty Banna to contest from Raghogarh against Congress' Jaivardhan Singh, son of former Chief Minister Digvijaya Singh.
In Chhattisgarh, Chief Minister Bhupesh Baghel, Deputy TS Singh Deo, eight state ministers, and four MPs are key contenders. Deo faces BJP's Rajesh Agrawal in Ambikapur, a constituency he has represented since 2008.
Notably, security concerns emerged in Chhattisgarh with low-intensity IED blasts by naxalites in Dhamtari. Similarly, chaos erupted in Jhabua, Madhya Pradesh, after stones were pelted at Congress candidate Vikrant Bhuria's vehicle.
Amidst these challenges, Bhupesh Baghel urged significant voter turnout for the state's betterment. Chhattisgarh's minister and Congress candidate from Durg Rural emphasised the election's importance, predicting Congress' majority. BJP's state President Arun Sao rallied for change, citing the electorate's determination for a prosperous Chhattisgarh.

Also Read: Critical elections in Madhya Pradesh and Chhattisgarh: 10 insights on high-stakes battles
- With inputs from agencies
Join Whatsapp Channel