New Delhi, May 30: Following an extensive meeting between Rajasthan Chief Minister Ashok Gehlot, Sachin Pilot, and the Congress leadership, a strong and united front was projected on Monday, emphasising their collective resolve to confront the Bharatiya Janata Party (BJP) in the forthcoming elections.
The discussions, lasting for a significant four hours, took place in the national capital between Congress President Rahul Gandhi, Congress chief Mallikarjuna Kharge, CM Ashok Gehlot, and Sachin Pilot. Addressing the media after the meeting, KC Venugopal expressed their unanimous decision, stating, "We have decided to fight elections unitedly. Definitely, we will win the elections in Rajasthan. Both Ashok Gehlot and Sachin Pilot have unanimously agreed with the proposal."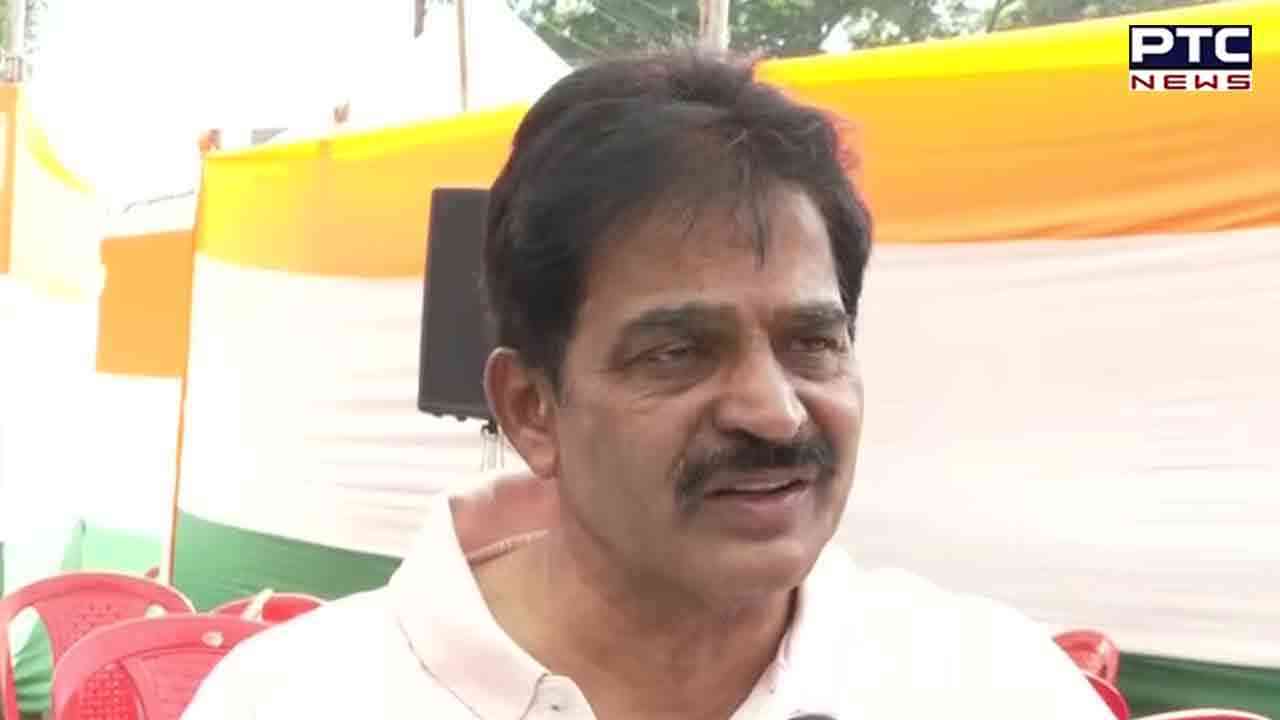 Also Read: Deadly Mishap in Jammu: 8 lives lost as bus bound for Katra plunges into gorge
Venugopal further elaborated, "We have decided that both leaders have agreed to go together. It will be a joint fight against BJP; we will win the state of Rajasthan." The summoning of Gehlot and Pilot by the Congress High Command earlier in the day was prompted by the ongoing political turmoil in Rajasthan. Separate meetings were held with Congress President Mallikarjuna Kharge, focusing on the prevailing situation.
The power struggle between Sachin Pilot and Ashok Gehlot has persisted since 2020, creating internal divisions within the party. In an effort to address these internal conflicts and present a unified front, the delegation led by Congress President Mallikarjun Kharge is scheduled to meet President Droupadi Murmu on May 30 to discuss the state's political landscape.
Notably, on May 15, Sachin Pilot, former Deputy Chief Minister of Rajasthan and a prominent Congress leader, issued an ultimatum to the state government to investigate the alleged paper leak scam that occurred during the previous BJP administration. Pilot cautioned the Gehlot government that if his demands were not met by the end of this month, he would initiate a widespread agitation across the state. His five-day "Jan Sangharsh Yatra" was aimed at protesting the alleged corruption cases during the previous BJP-led government under Vasundhara Raje.
With the Assembly polls scheduled later this year, the Congress party is seeking another term in Rajasthan, strategically positioning themselves for the crucial Lok Sabha elections in 2024. The unity showcased by Gehlot, Pilot, and the Congress leadership aims to consolidate support and present a formidable opposition to the BJP in the state.
- With inputs from agencies