PTC Web Desk: The pictures of AAP leader Raghav Chadha being confronted by a crow outside Parliament on Tuesday are being widely circulated on social media.
As the Rajya Sabha MP stood outside Parliament, holding a few papers and engaged in a phone call, a crow approached him. He attempted to evade the bird's presence and protect himself, but the persistent crow seemed to bother Raghav Chadha during the encounter.
The Delhi BJP swiftly seized the opportunity to mock Chadha. The party posted a tweet, 'Jhooth bole kauva kate,' which translates to "A crow bites the one who lies."
The Hindi tweet pointed out that while they had only heard about it before, they now had witnessed the same happening in reality, alluding to the incident with the crow.
Notably, Raghav Chadha had flayed the BJP over Manipur while talking to the media on Tuesday.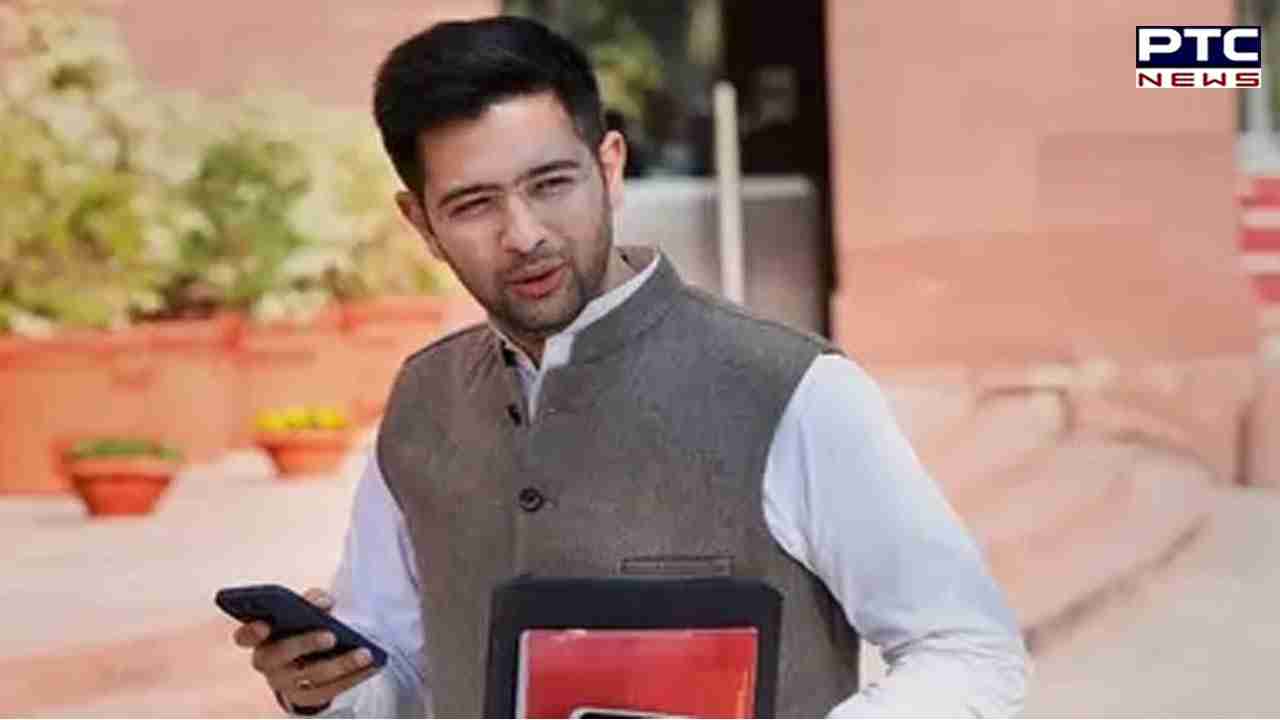 - With inputs from agencies
Join Whatsapp Channel