Chandigarh: Punjab Chief Minister Bhagwant Mann on Tuesday handed over appointment letters to 249 candidates from various departments. 
While doing so, he took a swipe at the previous governments, and former Punjab Chief Minister Captain Amarinder Singh, asking him if he was "really a captain". 
Regarding the former Finance Minister, Bhagwant Mann said that for nine years he kept on saying that the treasury was empty.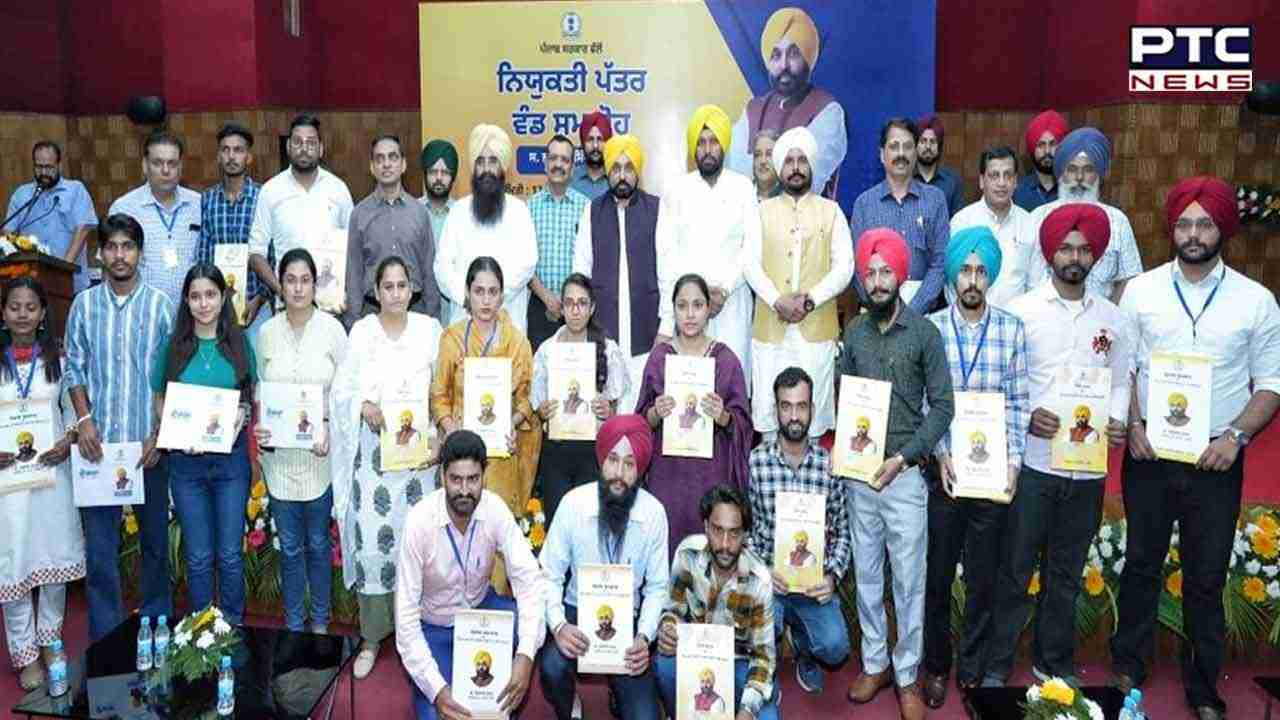 Mann said, "The government should give hope to the people. I never said that the treasury was empty but I would definitely say that there were a lot of leakages in the treasury. Currently, the revenue of GST is huge and the treasury of Punjab is increasing in many ways."
Speaking about current job prospects he said that 36,097 jobs had been created in the state.
"The Prime Minister blames the AAP that it was distributing free sweets, but I want to ask him who gave a promise worth Rs 15 lakh," he further said.
"But we are giving jobs to people so that the people can survive with respect," he added. 
- ANI