PTC Web Desk: A copy of the document that led to the announcement of the panchayat elections in Punjab has emerged online.  It bears the signatures of Chief Minister Bhagwant Mann and Rural Development Minister Laljit Bhullar, along with those of the two suspended IAS officers allegedly involved in the panchayat elections controversy.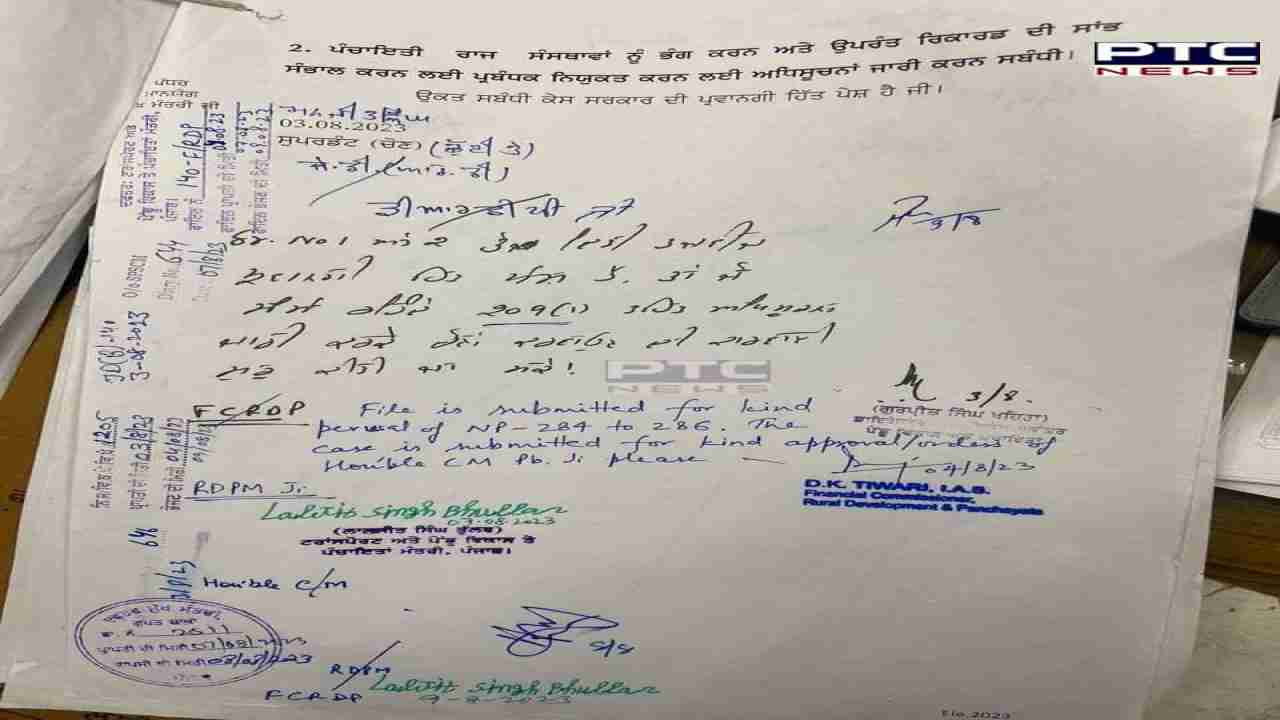 As per an official order, the Punjab Government has suspended two Indian Administrative Service (IAS) officers — Dhirendra Kumar Tiwari, a 1994-batch IAS officer serving as the Principal Secretary of Rural Development and Panchayats, and Gurpreet Singh Khaira, a 2009-batch IAS officer holding the positions of Director, Rural Development and Panchayats, and ex-officio Special Secretary of Rural Development and Panchayats. Their suspension was executed under the provisions of Rule 3(1) of the All India Services (Discipline and Appeal) Rules, 1969."
On August 10, the state government had issued a notification for the dissolution of panchayats and the announcement of elections for the members of gram panchayats, panchayat samitis, and zila parishad under the Panchayati Raj Act. The panchayat elections were scheduled to take place on December 31.
However, after the Punjab and Haryana High Court rap, the government on Thursday said it would withdraw its notification on dissolution of panchayats.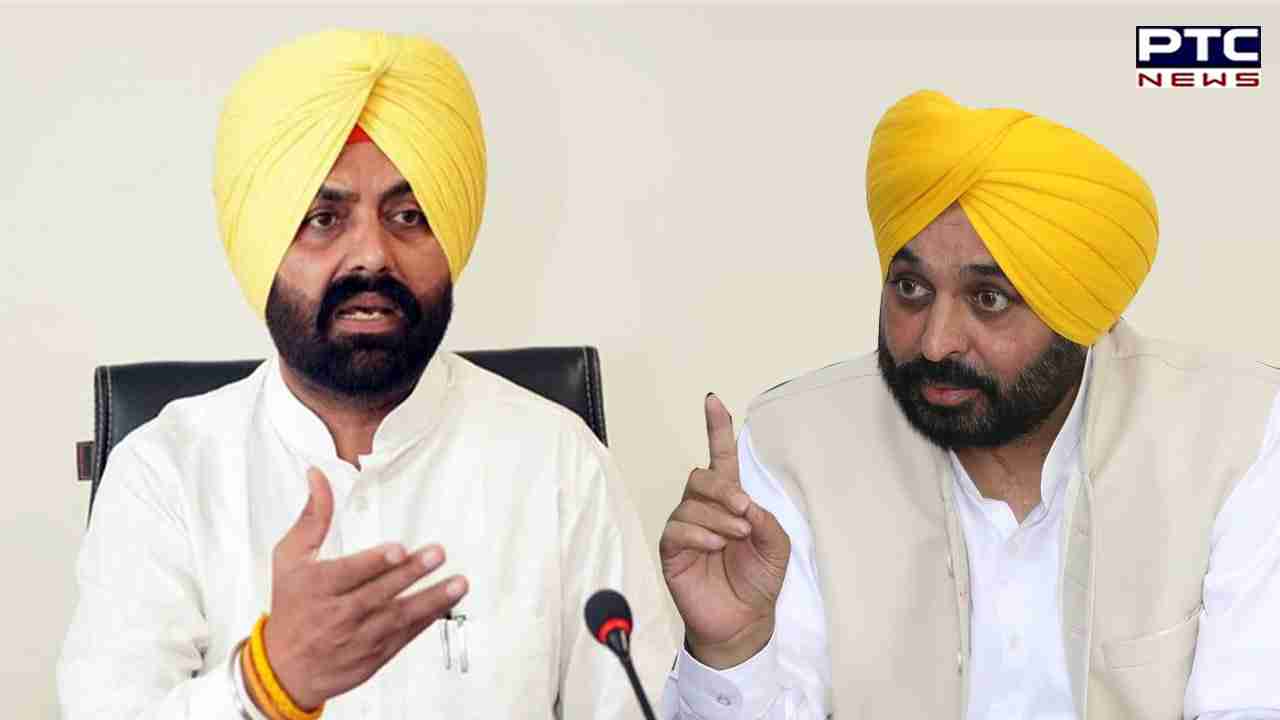 Later in the day, the authorities suspended two senior IAS officers who were responsible for overseeing the Department of Rural Development and Panchayats. Their suspension stemmed from a decision that was deemed 'technically flawed'.
Rural Development and Panchayats Minister Laljit Singh Bhullar was reported as saying that the government had suspended these officers "due to their involvement in a technically flawed decision". He further mentioned that the decision to dissolve the panchayats, which were considered the cornerstone of democracy, had been withdrawn. In a statement released, he claimed that when Chief Minister Mann got aware of the panchayat dissolution issue, he swiftly instructed stringent action against the officers.
On the other hand, the suspension of both DK Tiwari and Gurpreet Singh Khaira has created "unrest in the government'. A copy of the document, however, bears the signatures of both Chief Minister and the Rural Development Minister.
The Opposition has raised inquiries regarding why punitive measures have been imposed solely on the officers while sparing the relevant minister from any action.
"What a shame for @BhagwantMann &  @BhullarLaljit. Panchayats Minister to approve dissolution of Panchayats according to official noting doing the rounds on social media and then make IAS officers scapegoats for their foolish actions. I urge the bureaucracy of Punjab not to become part of their unconstitutional designs bcoz they don't have the courage to defend you and ultimately you'll have to face the music later," Sukhpal Singh Khaira  shared on 'X'.
- With inputs from our correspondent