Chandigarh, May 30: Punjab Vidhan Sabha Speaker S. Kultar Singh Sandhwan, on Tuesday, released the book "Bulletins Pertaining to the Sittings of the Punjab Vidhan Sabha (1960-2021)" here at Vidhan Sabha Secretariat. He was accompanied by Deputy Speaker S. Jai Krishan Singh Rouri and Secretary Mr. Surinder Pal.
Describing the book, published in three volumes by the Punjab Vidhan Sabha Secretariat, a historical document, the Speaker congratulated the Reporters' Branch for the compilation of the book.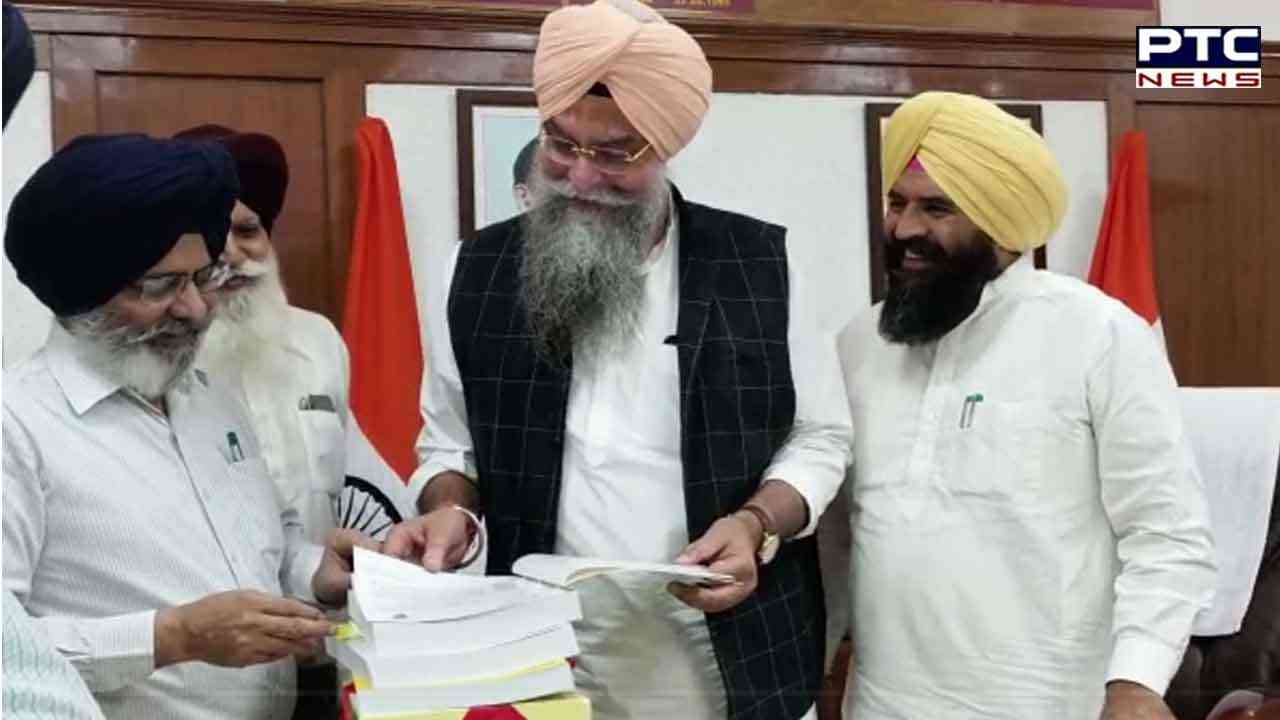 "This book is the first in the history of any state legislative assembly and even in the parliament of the nation, and any information regarding the sittings of assembly from the year 1960 till date can be easily find in this book", informed the Speaker, adding that all the bulletins from the year 1960 to 2021 besides information of all the Governors, Chief Ministers, Speakers, Deputy Speakers, Assembly Secretaries of the state and their tenure have been compiled in one place for the information of the readers. He said that all the terms from the first session to the 16th session of the legislative assembly and the period of the President's rule from time to time have also been incorporated.
Notably, the Vidhan Sabha Secretariat has also published three books named "Decisions by the Chair", "Resolutions introduced in the Punjab Vidhan Sabha" and "Compendium of Who's who of Punjab Vidhan Sabha."
- PTC NEWS