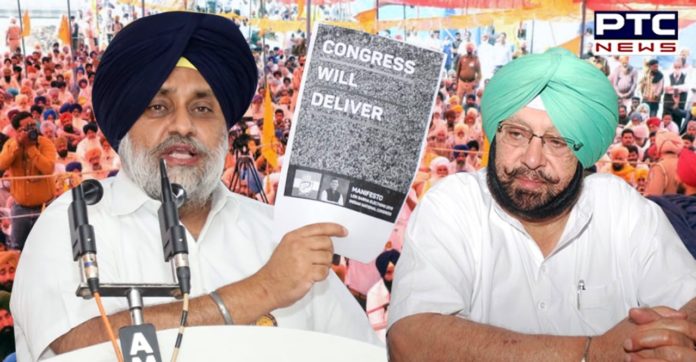 Punjab Mangda Jawaab: Shiromani Akali Dal (SAD) on Monday held 'dharnas' in all constituencies of the State. The SAD President Sukhbir Singh Badal slammed Chief Minister Captain Amarinder Singh for not fulfilling the promises that he made during the Punjab Assembly Elections 2016.

Shiromani Akali Dal president Sukhbir Singh Badal while addressing a rally said it's been four years that an egoistic and a liar person was ruling the state.
Also Read | Punjab Budget 2021 Highlights: FM Manpreet Singh Badal unveils govt's last Budget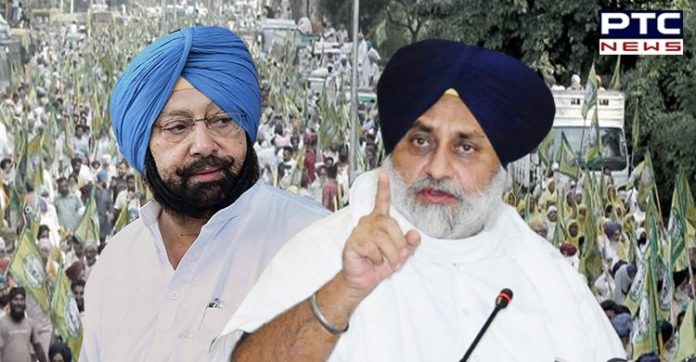 Even as he slammed Captain Amarinder Singh for his sacrilegious act of breaking his oath of promises made to the people of Punjab.

"Punjab Mangda Hai Jawaab, Captain Sahab," said Sukhbir Singh Badal, adding that he can't run away.
Also Read | Protesting farmers observe 'Black Day' today to mark 100 days of agitation
"Why don't you reduce tax on fuel prices?" the SAD president asked, saying that Captain Amarinder Singh blames Centre for every flaws. "21 percent tax on fuels is of Centre while 27 percent if of state government," he said.
He further said that 90 percent of Mandis in the state have been established because of the Shiromani Akali Dal.
"We stood by our words, we didn't lied. We said we will make Chandigarh International Airport and we did it," he said.
SAD has been demanding an explanation from the Punjab government for failing to fulfill all promises made to the people of the State. Dharnas by SAD were held under the banner of the "Punjab Mangda Jawaab" campaign.
Click here for latest updates on Twitter.
-PTC News