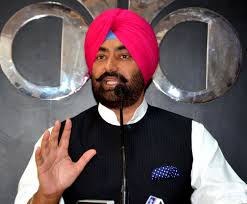 Three Punjab Cabinet ministers asked AAP leader Sukhpal Khaira to take moral responsibility for the "shameful" defeat in Shahkot bypoll and Quit as Leader of the Opposition of in state Assembly.
They also targeted the AAP MLA for trying to shift the blame for the party's debacle in Shahkot to the high command and party workers.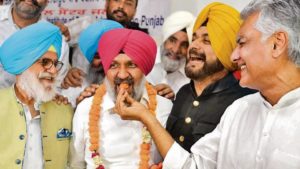 Congress candidate Hardev Singh Ladi Thursday defeated his nearest rival Shiromani Akali Dal nominee Naib Singh Kohar with a margin of 38,802 votes in the bypoll.
Ladi got 82,747 votes while Akali candidate Kohar polled 43,945 votes.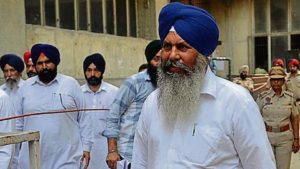 The performance of the main opposition party AAP in the Shahkot bypoll remained dismal as its candidate Rattan Singh Kakkar Kalan faced defeat with securing just 1,900 votes.
Reacting to Khaira's reported statement blaming AAP's top brass and local cadre, the Punjab ministers said it was "shameful" the way he was taking the high moral ground to pin the blame for his party's poor show in Shahkot on everyone but himself.
An election is a collective victory or a defeat for any party, but Khaira evidently did not believe in this dictum, Rural Development Minister Tripat Singh Bajwa, Revenue & Mining Minister Sukhbinder Singh Sarkaria and Jails Minister Sukhjinder Singh Randhawa said in a statement on Friday.
They claimed that the Aam Aadmi Party (AAP) was a divided house had been clear for quite some time now, but Khaira's statement had exposed the extent of the discord.
"If Khaira is so dissatisfied with the AAP leadership's functioning, why does not he quit the party," the ministers asked, adding that any self-respecting individual would have done so by now.
In fact, said the ministers, Khaira should have taken on the party's top leadership openly and aggressively if he had felt so strongly about the AAP's lack of organisational capability in taking on the Shahkot by-election challenge.
He chose to conveniently ignore the issue all through, choosing to spend his time, instead, in indulging in "cheap theatrics and antics", which have clearly backfired on him and his party, they added. PTI