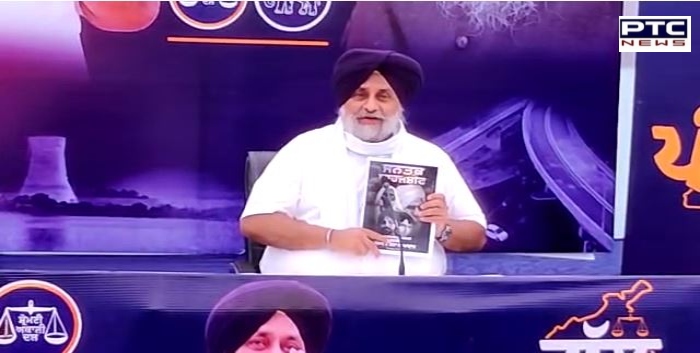 While kicking off the 'Gall Punjab Di' campaign ahead of Punjab Assembly Elections 2022, the Shiromani Akali Dal President Sukhbir Singh Badal on Tuesday slammed the state Chief Minister Captain Amarinder Singh for making fake promises.

Slamming Captain Amarinder Singh, Sukhbir Singh Badal asked "if the promise to give one job in every household been implemented?"
Also Read | Punjab Assembly elections 2022 on mind, Sukhbir Singh Badal launches 100-day 'Gall Punjab Di' campaign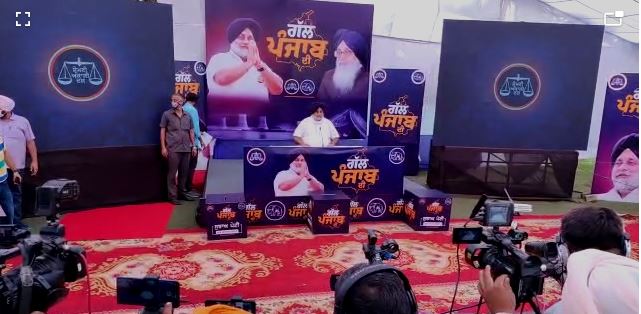 "Have the farmers received full loan waiver and thus could they end the farmer suicides?" he asked. In another question, he asked if "the regularisation of the contractual employees been done?"
"Has the promise of eradicating the Drug problem in 4 weeks been met even after 4.5 years?" he asked.
Also Read | Former Punjab Cabinet minister Anil Joshi likely to join Shiromani Akali Dal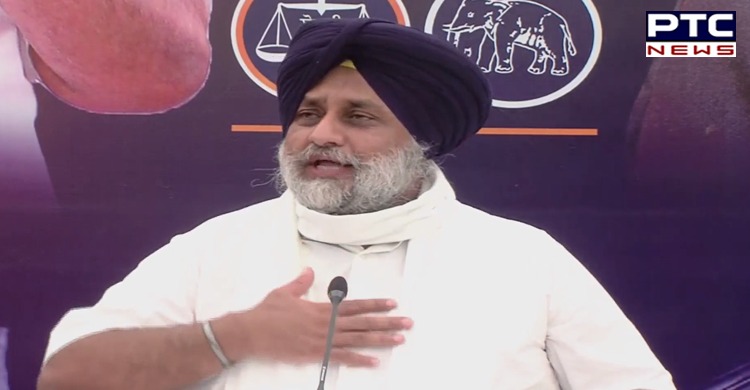 Issuing a public charge sheet, he targeted the 'missing CM' and 'missing govt'. "People were scrambling for vaccines as Covid-19 was wreaking havoc," he said. Likewise, he said that Punjab went back into days of darkness due to power cuts."

He further listed a list of scams that took place under the tenure of the Punjab government. These are:
Rs 55.71 crores allocated for Post Matric SC Scholarship Scam
JCT Land Scam worth Rs 400 Crores
Shamlat Land Grabbing Scam worth over Rs 100 Crores
87,160 quintals of wheat worth Rs 16.18 crores in the Wheat Scam
Used Covid to create Vaccine Scam, PPE Scam, and Fateh Kit Scam
De-addiction tablets Scam, which involves no trace of 5.3 Crore Buprenorphine-Naloxone
tablets
Giving AAP Chargesheet, he quoted Arvind Kejriwal led-Aam Aadmi Party as 'Anti-Punjab AAP', 'Liar Kejriwal', 'Anti-Sikh AAP', and called its model as 'Fraud Delhi Model'. Sukhbir Singh Badal also said that the Delhi CM Arvind Kejriwal has been lying to the people of the national capital.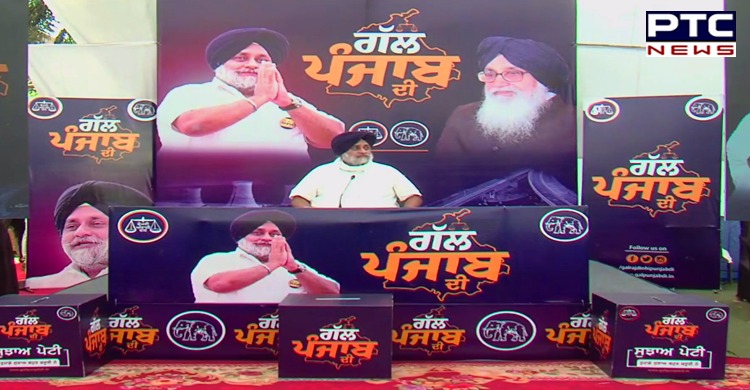 Over 600 colonies in Delhi are still facing water scarcity, he said. Delhi govt didn't include a Sikh face in its cabinet, he said.
-PTC News