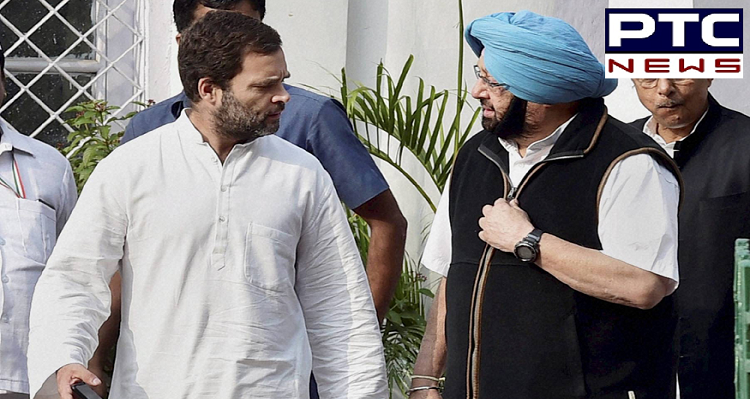 Punjab Chief Minister Captain Amarinder Singh along with, Madhya Pradesh CM Kamal Nath, Rajasthan CM Ashok Gehlot and several other senior Congress leaders have arrived at the residence of Congress President Rahul Gandhi, here on Monday. The meeting is expected to urge Rahul Gandhi to take back his decision from resigning from his post. Along with Chief Minister from Punjab, Madhya Pradesh, and Rajasthan, Chhattisgarh CM Bhupesh Baghel, & Puducherry CM V Narayanasamy has also arrived at the residence of Congress President Rahul Gandhi.
https://twitter.com/ANI/status/1145635918218440705
Congress President Rahul Gandhi has been adamant on his decision of resignation post-defeat in Lok Sabha Sabha Elections 2019. The decision of Rahul Gandhi has been an interesting part of politics and been in the headlines as no reason has been clarified on why he is quitting from his position. Meanwhile, Sonia Gandhi, Priyanka Gandhi along with several senior Congress leaders have tried to urge him to not quit.
Also Read: Captain Amarinder Singh reaches New Delhi to meet Rahul Gandhi 
Likewise, some party workers have staged a hunger strike in an order to put pressure on Rahul Gandhi to take back the decision of quitting as Congress President. Also, Rahul Gandhi has called a meeting with all the Chief Ministers of Congress party. The meeting's agenda though is not clear but it is likely to urge Rahul Gandhi to take his decision back.
-PTC News