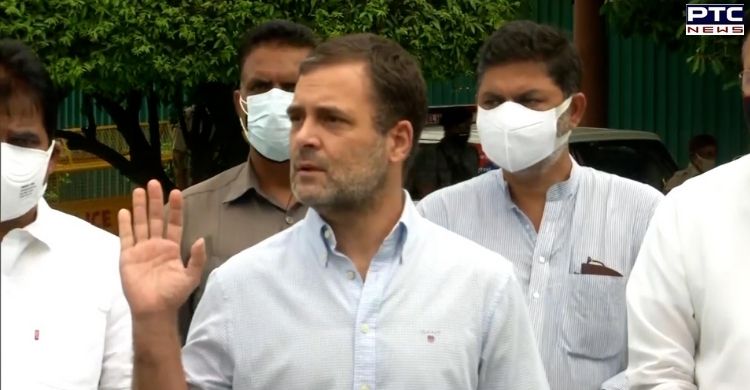 Parliament's Monsoon Session: Congress leader Rahul Gandhi on Friday lashed out at the Centre over the Pegasus snooping controversy and also sought Union Home Minister Amit Shah's ouster.

Addressing the media, the Congress leader accused the BJP of using the Israeli software to attack the institutions of the country.
Also Read | Monsoon Session 2021: SAD continues to protest against farm laws outside Parliament
Alleging that his phone was also tapped, Rahul Gandhi sought a judicial investigation into the entire episode and Amit Shah's ouster.
He said the government must come clear whether hackings were done on the direction of the Modi government and, if not, why isn't the government ordering an inquiry to find the people or organisations behind the spying of Union ministers, judiciary as also many Opposition leaders.
Also Read | Captain Amarinder Singh meets Navjot Singh Sidhu; Rahul Gandhi says Punjab crisis resolved
"My phone was tapped. It's not a matter of Rahul Gandhi's privacy. I am an Opposition leader, I raise the voices of people. This is an attack on the voices of the people. The Home Minister should resign and there should be a Supreme Court inquiry against PM Narendra Modi," Rahul said.

He added that it was an attack on the democratic foundations of the country. It must be thoroughly investigated and those responsible be identified and punished.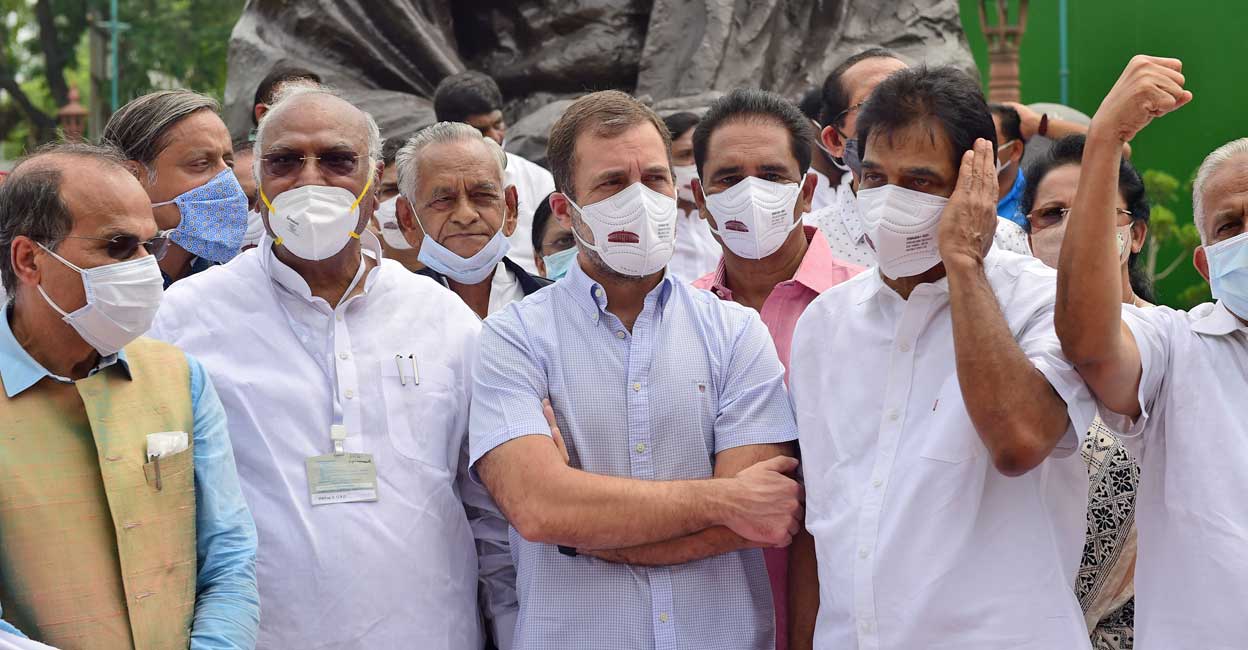 The alleged snooping issue has triggered a stormy start to the Monsoon Session after a global collaborative investigative project revealed that Israeli company NSO Groups' Pegasus spyware was targeted over 300 mobile phone numbers in India, including that of two ministers in the Modi government, Opposition leaders, constitutional authority, several journalist and business persons.
-PTC News