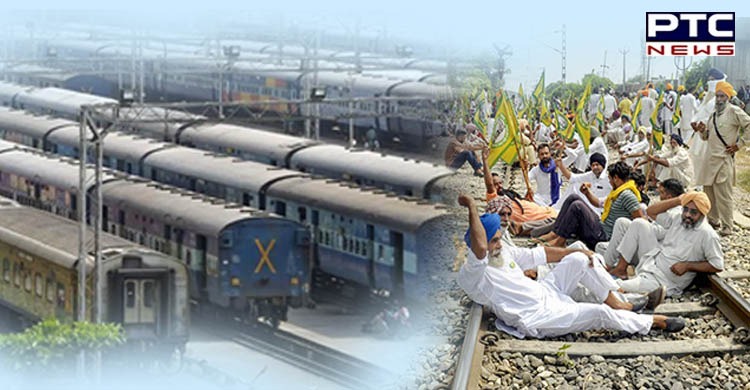 Ferozepur: Punjab farmers' 'rail roko' agitation in support of their demands entered the fourth day on Thursday, affecting the movement of several trains.

In the last 24 hours, the movement of more than 280 trains has been affected due to Punjab farmers' 'rail roko' agitation in the Ferozepur division of the Northern Railway. On the other hand, more than 400 trains have been affected in the last four days of the protest, according to the CPRO, Northern Railway.
Also read | Madhya Pradesh man celebrates purchase of smartphone for daughter, takes out procession
The agitation is being spearheaded by the Kisan Mazdoor Sangharsh Committee. Punjab farmers are demanding farm loan waiver, compensation and jobs for kin of farmers who died during the agitation at the Delhi borders, ownership rights to the cultivators and release of dues of sugarcane growers.
Punjab farmer leaders said the payment of paddy crop of many farmers had been stopped due to "red entries" in their revenue records. The Kisan Mazdoor Sangharsh Committee said farmers were still waiting for their dues even as they had sold their crop two months ago.
Also read| In India, 60% eligible population now fully vaccinated against Covid
They said many issues related to the agriculture sector were still unresolved and the 'rail roko' agitation would put spotlight on such problems. Notably, the KMSC had participated in the farmers' agitation, but it was not a part of the Samyukta Kisan Morcha.
-PTC New