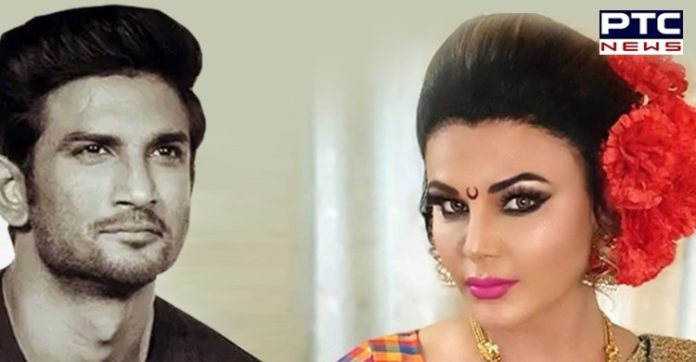 Soon after Sushant Singh Rajput's death, several actors and critics are trying to get the limelight with their controversial claims. Meanwhile, controversial queen Rakhi Sawant has come up with a video making a strange claim. In a video, Rakhi claimed that late actor Sushant Singh Rajput came in her dream and told her that he will reborn from her womb.

She further added that Sushant talked to her about how he had been boycotted from parties, films, everywhere. Drawing attention, Rakhi, then stated that Sushant wants her and Sunny Leone to do item numbers in his unfinished films.

In another video, Rakhi Sawant asked questions that why did not the government put a ban on a fan. "Only because of the fan, Sushant Singh Rajput committed suicide." "Nobody is like me. I also don't have work sometimes, but I don't opt suicide as an option," she said. Adding, Rakhi said that she is going for a hunger strike asking a ban on a fan.
Recently, Salman Khan appealed the fans to stand by the Sushant's family and fans. "A request to all my fans to stand with Sushant's fans n not to go by the language n the curses used but to go with the emotion behind it. Pls support n stand by his family n fans as the loss of a loved one is extremely painful," he tweeted.
Also Read | Before committing suicide, Sushant Singh Rajput tried calling 'Pavitra Rishta' co-star
Meanwhile, a complaint has been filed against 8 people including Karan Johar, Sanjay Leela Bhansali, Salman Khan and Ekta Kapoor in Muzaffarpur, Bihar.
-PTC News