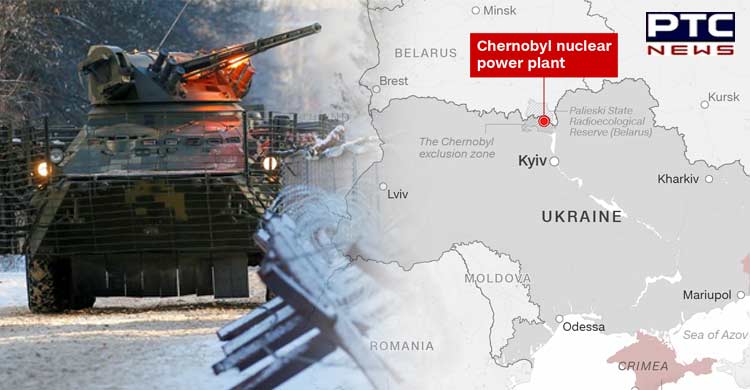 Russia-Ukraine War Day 2 Highlights: After the Russian President announced the 'military operation' against Ukraine, as many as 137 Ukrainians have been killed so far. Ukrainian President Volodymyr Zelenskyy signed a decree on Thursday ordering general mobilization in the wake of Russia's military operation.

Volodymyr Zelenskyy said that it is to be carried out within 90 days and that 137 Ukrainians had been killed so far, reported DW. Meanwhile, US President Joe Biden, while addressing the nation on the situation in Ukraine, condemned Russia for launching the military strike on Thursday and announced "new strong sanctions and limitations" on Russia.
Also Read | Russia-Ukraine situation in danger of spiralling into a major crisis, says India at UNSC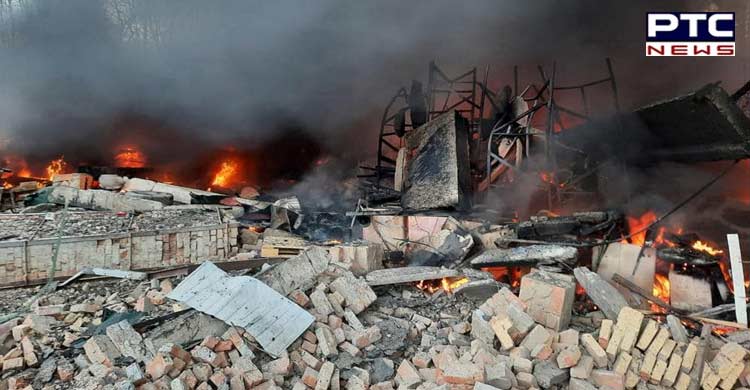 The sanctions include limiting Russia's ability to do business in dollars, euros, pounds, and yen to be part of the global economy, stopping the ability to finance and grow the Russian military, and impairing Russia's ability to compete in a high-tech 21st-century economy.
Also Read | Russia-Ukraine War Day 1 Highlights: After Putin declares war, an explosion seen near Kharkiv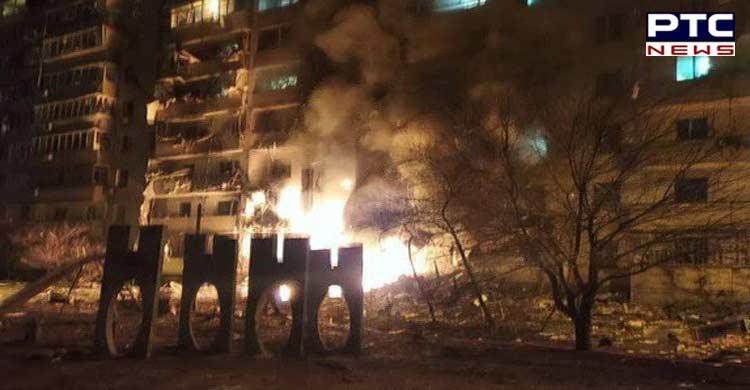 Russia-Ukraine War Day 2 Highlights:
17:49 pm | Russian Grand Prix cancelled for 2022: Formula 1 statement
17:47 pm | The first batch of Indian students have left Chernivtsi for the Ukraine-Romania border
MEA Camp Offices are now operational in Lviv and Chernivtsi towns in western Ukraine. Additional Russian speaking officials are being sent to these Camp Offices.
17:40pm | Sikkim CM Prem Singh Tamang says his government in coordination with the Centre will extend all support to bring back 20 students from the state stranded in crisis-hit Ukraine
17:32 pm | Ukraine's president Volodymyr Zelenskyy calls on Europeans with 'combat experience' to fight for Ukraine
17:30 pm | Ukraine | A group of around 40 Indian medical students of Daynlo Halytsky Medical University, Lviv walk towards the Ukraine-Poland border for evacuation. They were dropped around 8 kms from the border point by a college bus.
17:25 pm | President of China, Xi Jinping speaks to Russian President Vladimir Putin, calls for 'negotiation' with Ukraine- state media
17:15 pm | Ukraine President send invitation to Russian President
17:04 pm | Indian nationals arriving at the Poland-Ukraine border by public conveyance are advised to make for the Shehyni-Medyka border crossing: Embassy of India, Warsaw
16:22 pm | Two flights to Bucharest in Romania today and one flight to Budapest in Hungary tomorrow are being planned to be operated as GoI chartered flights: Government sources
16:07 pm | We are ready for talks once Ukraine's Army stops fighting, says Russian Foreign Minister Sergey Lavrov.
16:00 pm | Indian Medical Association (IMA) writes to PM Modi over evacuation on medical students stranded in Ukraine.
IMA urges Govt of India to establish a dedicated helpdesk for medical students and also help them financially.
15:25 pm | Embassy of India in Ukraine issues advisory to all Indian nationals/students in Ukraine - Govt of India is working to establish evacuation routes from Romania and Hungary
15:20 pm | Russian forces approaching Kyiv from northeast and east- Ukraine army

15:00 pm | Gunfire heard near government quarter of Ukrainian capital: Sources
14:56 pm | Government of India will arrange evacuation flights for Indian nationals in Ukraine, cost will be borne by the government: Sources
14:55 pm | Ukrainian President Volodymyr Zelensky urges EU to impose tougher sanctions to 'increase' pressure on Russia
14:35 pm | Spl Assistance Cell made functional in office of Resident Commissioner of Odisha, Odisha Bhawan, New Delhi to coordinate with MEA, MoCA & other concerned agencies. Nodal Officer appointed; mobile/WhatsApp 8527580245. landline 011-23012751: Govt of Odisha
14:30 pm | Russia has banned British airlines from landing at its airports or crossing its airspace, its state civil aviation regulator said on Friday
14:25 pm | Adviser to Ukraine's President says Ukraine shot down two cruise missiles, one plane over Kyiv:
14:22 pm | Ukraine's nuclear agency said on Friday it was recording increased radiation levels from the site of the defunct Chernobyl nuclear power plant
14:02 pm | Dhar, Madhya Pradesh: "My son's flight for today got cancelled. He told me he's reached the Embassy safely where 250-300 more people were gathered. We're worried but our govt has assured safety," said Nanda Borade, mother of an MBBS student stuck in Ukraine
13:52 pm | A student stranded in Ukraine from Gorakhpur, UP, says, "Due to blasts near the airport, all flights from Ukraine have been cancelled. Food supplies are available but our stock is getting over. We're allowed to go outside but prefer not to."
13:50pm | Help can be sought from the Ukraine Emergency Help Centre at Tamil Nadu Podhigai Illam, New Delhi (WhatsApp No.9289516716 and email ID: ukrainetamils@gmail.com). State Emergency Control Room toll-free number 1070 can also be called.
13:48 pm | Tamils in Ukraine who need help can contact Jacintha Lazarus IAS, State Nodal Officer facilitating evacuation of stranded Tamils in Ukraine (Contact Nos.9445869848, 9600023645, 9940256444 and 044-28515288).
13:45 pm | Tamil Nadu CM MK Stalin says the State Govt will bear all travel expenses to be incurred for the return of around 5,000 TN students & Tamil diaspora who are stranded in Ukraine now. Till 10 am today, 916 persons from Ukraine have approached TN Government.
13:38 pm | Clashes in northern district of Kive city
13:18 pm | Indian nationals, especially students living closest to the above border checkpoints are being advised to depart first in an organised manner in coordination with team from MEA to actualise this option: Indian Embassy in Hungary
13:15 pm | Govt of India & Embassy of India working to establish evacuation routes from Romania & Hungary. At present, teams are getting in place at CHOP-ZAHONY Hungarian border near Uzhhorod, PORUBNE-SIRET Romanian Border near Chernivtsi: Indian Embassy in Hungary
13:00 pm | Ukraine Army says fighting Russian forces outside capital Kyiv
12:35 pm | A State Control room opened under a senior IAS officer & manned by WBCS officers for assisting & helping students/people from West Bengal stranded in Ukraine. It will function from 9 am to 9 pm in two shifts. Control room no: 22143526, 1070: WB Govt
12:10 pm | Russian soldiers enter Ukraine capital Kive
12:05 pm | Ukrainian forces downed an enemy aircraft over Kyiv in the early hours on Friday, which then crashed into a residential building and set it on fire
11:45 am | Ukrainian forces downed a Russian aircraft over Kyiv in the early hours on Friday, which then crashed into a residential building and set it on fire.
11:30 am | Punjab | Helpline (0181-2224417) issued for people of Jalandhar stuck in Ukraine as a measure to compile info of stranded people. People can visit the DC office, in room no. 22, during office hrs, to provide info on their family members: Jalandhar Admin
Also Read: Jalandhar admn issues helpline number for students stuck in Ukraine
10: 30 am | Rupee rebounds 32 paise to 75.28 against US dollar in early trade

10:21 am | UN gives $20 million to scale up Ukraine humanitarian aid.
10:15 am | Sensex surges 1151.82 points, currently at 55,681.73. Nifty rises 352.60 points, currently at 16,600.55.
10:00 am | UNSC vote on resolution on Russia scheduled for Friday.
09:35 am | US sanctions will isolate Russia from global financial system, says key White House official
09:25 am | Explosions heard in Kyiv as Russia presses Ukraine assault.(AP)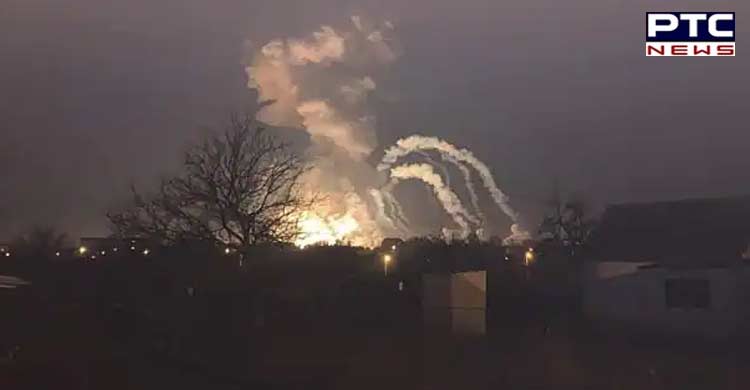 09:15 am | Ukrainian President Volodymyr Zelenskyy has ordered a full military mobilisation to counter the Russian invasion, reports AP.
09:00 am | Russian forces have taken control of the Chernobyl power plant in northern Ukraine on Thursday (local time), as per an official.
-PTC News